Putin mulls over carbon trading
Friday 14 Sep 12 10:00am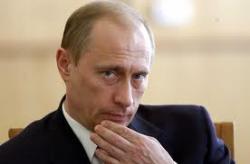 Vladimir Putin ... decison soon.
Russian President Vladimir Putin could make an announcement on an internal carbon trading system by the end of the month, says the Moscow Times.
Several ministries are involved in drawing up plans to introduce internal carbon caps and a trading system as an alternative to the Kyoto Protocol commitments that the country refused to renew at the Durban climate conference in December.
... login or subscribe for full story
Subscriber Content - You need to log in
To access this Carbon News information right now, please accept our 7 DAY FREE TRIAL subscription offer. Simply click the Subscribe button and follow the steps.
We send you a reminder before we charge your card or send an invoice before your FREE trial ends. We'll also remind you before we automatically renew your annual subscription. We will also ask you for updated credit card or invoicing information at this time, if necessary.
Please enjoy your 7 day FREE trial.