UBS picks up Sir David King
Tuesday 15 Apr 08 7:00am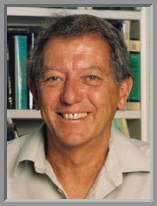 Photo Credit: Cambridge University
Sir David ... from university to government, now UBS
UBS announced yesterday the appointment of Sir David King as a Senior Scientific Advisor to the group and its clients, advising on all scientific matters with particular emphasis in global climate change.
William Waldegrave, Vice Chairman Investment Banking, expressed delight at the appointment of Sir David, the UK Government's former Chief Scientific Advisor and Head of the Government Office for Science.
... login or subscribe for full story
Subscriber Content - You need to log in
To access this Carbon News information right now, please accept our 7 DAY FREE TRIAL subscription offer. Simply click the Subscribe button and follow the steps.
We send you a reminder before we charge your card or send an invoice before your FREE trial ends. We'll also remind you before we automatically renew your annual subscription. We will also ask you for updated credit card or invoicing information at this time, if necessary.
RISK FREE: You can stop your subscription at any time for any reason without question! We will refund you for the unused proportion of your subscription.
Please enjoy your 7 day FREE trial - and our no risk money back guarantee policy!