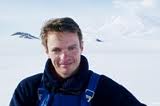 25 Aug 14 - The IPCC is under-estimating the impact that melting of the Antarctic ice sheet will have on global sea-level rise, a visiting American scientist says.

25 Aug 14 - It doesn't take much to change a planet's climate – just a little shift in the Northern hemisphere glacial ice sheet and a bit more carbon dioxide in the atmosphere. After that, the response is rapid.

18 Aug 14 - New research supports the growing body of evidence that many past civilisations have collapsed because of climate change. So is history repeating itself?

1 Aug 14 - A third of the permanent snow and ice of Southern Alps has disappeared, according to aerial surveys.

25 Jul 14 - Last winter was New Zealand's warmest on record, says the latest international report on global climate.

25 Jul 14 - A string of events earlier this year provided a sobering snapshot of a global climate system out of whack. Europe suffered devastating floods, Britain's coastline was mauled, and the polar vortex case a US$5 billion economic chill over America.

18 Jul 14 - Urban conservation can save significant amounts of money in health spending, according to Wellington researchers.
---
18 Jul 14 - the Australian prime minister may be scathing about climate science, but new research shows that burning fossil fuels is a significant factor in the long-term rainfall decline that is leaving...
11 Jul 14 - Once again, American scientists have come to the same conclusion: there really is no alternative. The only way to contain climate change and limit global warming, they say, is to reduce carbon...
27 Jun 14 - Last winter was New Zealand's warmest on record, says the latest international report on global climate.
11 Apr 14 - A global agreement for the educational market has been secured for the New Zealand film Thin Ice – the Inside Story of Climate Science.
21 Mar 14 - By TIM RADFORD.- British scientists have identified yet another twist to the threat of global warming. Any further rises in temperature are likely to accelerate the release of methane from rivers,...
14 Mar 14 - A new NASA study shows Earth's climate is likely to continue warming during this century on track with previous estimates - despite the recent slowdown in the rate of global warming.
14 Mar 14 - Climate change – already implicated in the fall of Bronze Age civilisations in the Mediterranean and in the Indus Valley - may also account for the rise of one of the most fearsome empires in...
7 Mar 14 - As much of Europe recovers from the severest winter in several centuries, scientists say average annual flood losses could be almost five times greater by mid-century.
28 Feb 14 - Answers to the 20 big questions about climate change - is it real, how do we know humans are causing it, does it matter, and more - have been provided this week by Britain and America's top...
28 Feb 14 - Decades of work to create safe island havens for some of the world's rarest species could be undone if sea levels rise as high as climate scientists predict, according to a new study.
21 Feb 14 - Scientists from The University of Queensland have discovered a microbe that is set to play a significant role in future global warming.
20 Dec 13 - The potential impact of climate change on insect predator-prey interactions is being investigated by a University of Canterbury postgraduate scholarship-winning student.
---