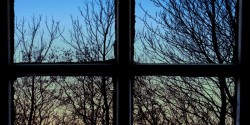 Monday - From creating transparent wood for solar panels or windows to turning carbon dioxide and plant waste into plastic bottles, scientists are finding ingenious ways to sidestep fossil fuels.

Thursday - Several more decades of increased carbon dioxide emissions could lead to melting ice sheets, mass extinctions and extreme weather becoming the norm. We can't yet be certain of the exact impacts, but we can look to the past to predict the future.

19 Apr 16 - New research shows that changing the way we farm and manage soils so they store carbon rather than lose it would help to avoid dangerous climate change.
15 Apr 16 - Scientists from around the world will contribute to a major UN report on how global temperatures can be held to a rise of 1.5degC and what the impact might be on sea level rises, the bleaching of corals and biodiversity.
15 Apr 16 - Global average sea level has risen by about 17 cm between 1900 and 2005. This is a much faster rate than in the previous 3000 years.

12 Apr 16 - Picking up and moving entire ecosystems at risk of being wiped out by climate change is a technique that has already been used to deal with other human impacts - at the Stockton mine on the West Coast.

11 Apr 16 - Scientists say that storms carrying desperately needed water to California are being diverted by a band of high pressure that coincides with rainfall and temperature extremes.
---
6 Apr 16 - Everyone can breathe just a little easier about the future according to research predicting that warming may mean plants expel less carbon dioxide.
4 Apr 16 - Swedish researchers have developed a transparent wood-based material that could be used in future to make biodegradable windows and photovoltaic panels.
1 Apr 16 - Nasa says its first "green" rocket fuel will be ready for use next year.
1 Apr 16 - A recent high-profile study led by US climatologist James Hansen has warned that sea levels could rise by several metres by the end of this century. How realistic is this scenario?
1 Apr 16 - New research illustrates that reactions of people, plants and animals to the changing climate are a key factor in unravelling the complexities of global warming.
17 Mar 16 - Carbon-negative cars, cost-effective organic solar cells and electricity from waste treatment are possible clean energy options as scientists stretch the laws of physics.
17 Mar 16 - And another one bites the dust ... The year 2014 was the warmest recorded by humans. Then 2015 was warmer still. January 2016 broke the record for the largest monthly temperature anomaly. Then came...
14 Mar 16 - Each year our terrestrial biosphere absorbs about a quarter of all the carbon dioxide emissions that humans produce.
14 Mar 16 - More than 300m tonnes of plastics are manufactured each year for use in everything from packaging to clothing.
11 Mar 16 - The world is on track for massive sea level rises resulting from the melting of an Antarctic ice sheet, one of New Zealand's leading scientists is warning.
11 Mar 16 - Pumping seawater on to the Antarctic landmass to form ice and stop sea levels rising stands little chance of success, scientists say.
10 Mar 16 - New Zealanders are chewing through their biocapacity surplus – that's the resources we have left once we've consumed what we want – at an alarming rate, new figures show.
---