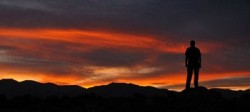 Monday - Winter temperature records across the country continue to tumble, with Auckland as warm on Saturday night as a night in November.
Monday - An Australian company is using "cheap as dirt" iron ore to convert methane in natural gas into hydrogen generating near-zero emissions.

19 Jul 16 - Evidence of increased greening of the northern hemisphere over the past half-century points to the dominant effect human-induced greenhouse gases have on climate.

12 Jul 16 - By JOELLE GERGIS | In May 2012, my colleagues and I had a paper accepted for publication in the Journal of Climate, showing that temperatures recorded in New Zealand and Australia since 1950 were warmer than at any time in the past 1000 years.

12 Jul 16 - By TIM RADFORD | It is not enough just to conserve forest. It may be just as important not to disturb any of it.

11 Jul 16 - New Zealand scientists have played an important part in international efforts to develop systems that clean water flowing from farm tile drains.
6 Jul 16 - Researchers increasingly are looking at the idea that humans, through animal domestication, relocation and hunting, have become an evolutionary driving force that has led to new species, new traits and novel ecosystems.
---
4 Jul 16 - German scientists have fingered a new suspect in the great glacial melting mystery.
1 Jul 16 - The vast hole in the ozone layer above Antarctica appears to be healing, scientists say, putting the world on track to eventually remedy one of the biggest environmental concerns of the 1980s and 90s.
30 Jun 16 - Want to get a handle on the nature of New Zealand's greenhouse gas emissions? Have a look at the Ministry for the Environment's new emissions tracker.
14 Jun 16 - We seriously need to do something about CO2 emissions. Besides shifting to renewable energy sources and increasing energy efficiency, we need to start putting some of the CO2 away before it reaches...
10 Jun 16 - A pilot project in Iceland has shown carbon dioxide can be pumped underground and turned to stone in a matter of months – far quicker than scientists expected.
2 Jun 16 - Scientists in California are testing sponges made with the key ingredient of baking soda as a way of capturing carbon emissions.
24 May 16 - One of Antarctica's great glaciers could become unstable if global warming continues at the present pace.
20 May 16 - A New Zealand student has come up with a plan to recycle waste plastic in Pacific nations using 3-D printers.
18 May 16 - The background atmospheric carbon dioxide levels measured at Cape Grim on Tasmania's northwest coast have officially passed the 400 parts per million mark.
17 May 16 - April this year was the hottest April on record globally – and the seventh month in a row to have broken global temperature records. The latest figures smashed the previous record for April by the...
13 May 16 - The world's sea level is expected to rise by up to 82cm by the end of the century. Some areas of the world, such as the north-east coast of North America and the Western Pacific, will be more...
12 May 16 - Researchers have identified an unexpected generator of the fine organic dust that blows in the wind. They blame it on raindrops.
---