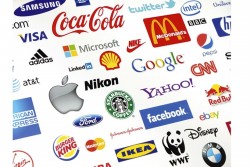 Wednesday - NZX says every business should have to disclose its climate-risk exposure.

30 Mar 20 - The coronavirus pandemic and its economic fallout will trigger a skyward surge in sustainable, responsible and impactful investing over the next 12 months, says the CEO of one of the world's largest independent financial advisory organisations.

6 Mar 20 - An influential group of investors is for the first time demanding that all UK-listed companies disclose how the climate emergency will impact their business.

5 Mar 20 - New Zealand accounting software company Xero says it has completely offset its carbon footprint for the past financial year.

28 Feb 20 - Reputational damage, financial vulnerability and a lack of access to capital are likely impacts on firms that fail to respond to the climate crisis this decade, experts surveyed for a new study say.

27 Feb 20 - Parts of the tourism industry are so ill-informed about what climate change could do to New Zealand that they think the sector could actually benefit from it, a new report says.

27 Feb 20 - JPMorgan Chase, one of the world's biggest lenders to fossil fuel projects, will curb loans to coal firms and bar the financing of oil and gas developments in the Arctic.
---
25 Feb 20 - Taxpayer-funded carbon credits were worth $12.1 million last year to Tiwai Point aluminium smelter operator Pacific Aluminium.
7 Feb 20 - Tesla shares continue blockbuster surge, with more analysts and investors recognising the trillion dollar-plus potential of the Elon Musk electric car and energy company.
3 Feb 20 - CentrePort is going electric for moving freight around the Wellington port.
3 Feb 20 - Marlborough clean-tech company CarbonScape has been nominated in the Environmental Achievement of the Year category in the annual Tire Technology International Awards.
10 Dec 19 - Two strands of action are being taken by investors against the planet's biggest and most polluting companies to try to coerce them into complying with climate targets.
6 Dec 19 - Companies with high levels of greenhouse gas emissions are worth less than low-emitting companies, says financial analysis and advisory firm Forsyth Barr.
2 Dec 19 - Institutional investors will either stay away or demand higher returns in New Zealand and Australia if their governments don't produce credible, long-term climate investment strategies, a new report...
2 Dec 19 - New International Monetary Fund chief Kristalina Georgieva tells why global heating is as big a threat to economic stability as another financial crash.
25 Nov 19 - Supermarkets and electricity retailers are scoring the highest marks with consumers for sustainability, but none is doing well enough, a new study says.
8 Nov 19 - In the wake of two years of wildfires in California, Wall Street is incorporating a new risk metric when evaluating companies: climate resiliency.
5 Nov 19 - CarbonClick plans to be as much of a disrupter for carbon offsetting as Xero has been for accounting.
15 Oct 19 - Google has made "substantial" contributions to some of the most notorious climate deniers in Washington despite its insistence that it supports political action on the climate crisis.
---