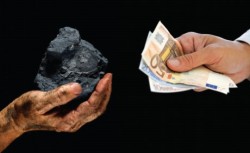 Today 12:00pm - Any breakthrough in talks over rules governing international carbon trading is likely to come at the last minute, says climate minister James Shaw.

Today 12:00pm - Failure to cut greenhouse gas emissions has seen New Zealand ranked 37th and in the "low" category in an international assessment of performance on climate change.

Today 12:00pm - State schools, hospitals and science institutes are moving out of coal.

Today 12:00pm - Ten years ago, hopes were fading for a new global agreement on climate change coming out of the COP15 negotiations in Copenhagen.

Wednesday - New Zealand's greenhouse gas emissions will decrease steadily to 2030 but will still be well above 1990 levels, officials have told international climate talks in Madrid.

Wednesday - Ten years ago, Carbon News revealed Treasury had told the Government not to remove the cap on the amount of free carbon credits issued to heavy-emitting industry, saying it would be expensive, breached the Kyoto Protocol and removed the incentive for cut emissions.

Tuesday - New Zealand might not increase its 2030 emissions reduction target next year.
---
Tuesday - Ten years ago, world leaders meeting in Copenhagen and arguing about how to verify the authenticity of greenhouse gas reductions were holding up the negotiation of a new global climate agreement.
Monday - New Zealand faces up to the world in Madrid today to explain how it is meeting its emissions reduction targets despite a 23 per cent rise in gross emissions and 65 per cent rise in net emissions...
Monday - The second week of the latest Conference of the Parties of the United Nations Framework Convention on Climate Change – better known as COP25 – is under way in Madrid.
Monday - Ten years ago, New Zealand farmers were being told they could cut greenhouse gas emissions by keeping their cows indoors at night.
6 Dec 19 - Companies with high levels of greenhouse gas emissions are worth less than low-emitting companies, says financial analysis and advisory firm Forsyth Barr.
6 Dec 19 - Ten years ago, international climate negotiations in Copenhagen were split over a push by small island nations to limit warming to no more than 1.5deg – something more than half the world's countries...
5 Dec 19 - Prime Minister Jacinda Ardern is under international pressure to increase New Zealand's 2030 emissions reduction target in line with the Paris Agreement.
5 Dec 19 - New Zealand will sign up to new international maritime regulations to reduce ship emissions and lift air quality around ports and harbours.
5 Dec 19 - A hot December could see 2019 become New Zealand's warmest year on record.
5 Dec 19 - Air New Zealand has begun trialling edible coffee cups with customers in the air and on the ground.
5 Dec 19 - Ten years ago, hopes were high that a global climate agreement to replace the Kyoto Protocol would be in place within six months.
4 Dec 19 - Businesses say a hydrogen-export industry drastically cutting emissions from fossil fuels could be stymied by red tape and a failure to recognise the value of "blue" hydrogen.
---