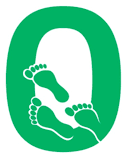 Wednesday - The Government's zero-carbon bill is off for public consultation with some big questions hanging over it.

Wednesday - New Zealand's political elder statesman on climate change is warning of a potential gilets jeune-style backlash against the costs of climate action.

Wednesday - Ten years ago, the National Government disbanded a group set up to promote electric cars and other forms of transport using renewable energy.

Tuesday - National Party MPs are meeting this morning to decide whether they will support the Government's zero carbon bill.

Tuesday - Ten years ago, the Government was giving $760,000 to a consortium planning to "extract" energy from waves.

Monday - New Zealand is leading a push to use nature to avert a climate catastrophe.

Monday - By MICHELLE CAIN | A separate target for methane from sheep and cattle has been painted as a sop to farmers; on the contrary, it puts the onus on the sector to curb warming.
---
Monday - Ten years ago, the forestry sector was warning that New Zealand was making no progress in cutting greenhouse gas emissions and was calling for schemes to increase planting.
17 May 19 - The Government is exposing the country to significant risk by delaying changes to the carbon pricing regime, says one of the architects of the Emissions Trading Scheme.
17 May 19 - The latest round of changes to the Emissions Trading Scheme were announced last night, including tougher penalties for failing to surrender credits, the release of details about emissions levels from...
17 May 19 - Ten years ago, the Government announced it was making $36 million available in subsidies for biodiesel, after earlier discontinuing the Biofuels Act requiring oil companies to sell a minimum amount...
16 May 19 - THE $25 price-cap on New Zealand carbon will be gone by the end of 2022 and a price floor is a possibility, the Government has just announced. Full details in tomorrow morning's Carbon News.
16 May 19 - The Government's new Tourism Strategy released today says the sector must "play its role" in dealing with climate change.
16 May 19 - Ten years ago, business and union leaders were welcoming the Green Party's proposed Green New Deal plan – which included the building of 6000 new state houses.
15 May 19 - Technologies like turning human waste into electricity could meet a large chunk of the Government's 2030 methane reduction target.
15 May 19 - Ten years ago, steelmakers in Europe were given more carbon credits than they had emissions to cover – a windfall worth billions of euros.
14 May 19 - United Nations Secretary-General Antonio Guterres says income taxes should be replaced with carbon taxes.
14 May 19 - Ten years ago, New Zealand was being told that it would have to do things the Aussie way if it wanted to harmonise emissions trading schemes in the two countries.
13 May 19 - Organic farmer and former Green Party co-leader JEANETTE FITZSIMONS says farmers can cut methane now while increasing farm profits.
---