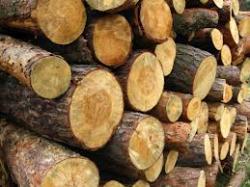 22 Dec 14 - Global wood production has recovered from the economic downturn of 2008-2009 and is showing steady growth for the fourth consecutive year.

22 Dec 14 - The end of the year is nigh and it's a time for Christmas and New Year parties and gatherings. In the southern hemisphere that means barbecues and beaches. In the northern hemisphere it's mulled wine and cosy fireplaces. But for all of us, it probably means we'll be subjected to at least one ranting, fact-free sermon by a Typical Climate Change Denier (TCCD).

22 Dec 14 - WORLD WEB: * UN boss: Lima was a reality check, and leaders need to step up for Paris * Green bonds sell big in 2014 as finance bids to help climate * Washington targets polluters with billion-dollar cap-and-trade plan * Major coral bleaching in Pacific may become worst die-off in 20 years * Honda's hydrogen fuel car to make US debut at Detroit auto show

22 Dec 14 - Australia's emissions of climate-changing greenhouse gases are going up and up – and are set to rise by more than 50% over 1990 levels by 2020, according to new research.

22 Dec 14 - The Netherlands, Austria, Belgium and Sweden have issued a joint call to ban the microplastics used in detergents and cosmetics, saying the measure will protect marine life – and seafood – from contamination.

22 Dec 14 - Scientists predict that lethal heat waves in Europe, and ice storms and big freezes across the globe, could become regular events if greenhouse gas emissions are not controlled.

22 Dec 14 - The administration of New York Governor Andrew Cuomo has banned hydraulic fracturing in the state, citing public health concerns.
---
22 Dec 14 - Mining is the fourth-largest energy consumer in Australia, using roughly 10 per cent of Australia's total. Some of this comes from the electricity grid — but much is supplied off-grid in the form of...
22 Dec 14 - The unintended consequences of the agricultural food system – polluted air and water, dead zones in coastal seas, soil erosion – have profound environment implications for human health and the...
22 Dec 14 - Devoted followers of international wrangling on climate change will see much that they recognise in the five-page text emanating from the UN climate talks in Lima.
22 Dec 14 - Voluntary programmes are all the rage. From ratcheting up obesity cybersecurity to fighting obesity, firms in the United States and elsewhere voluntarily make pledges to do better than governmental...
17 Dec 14 - NZUs seesawed yesterday, opening at $5.40, dipping to $5.25, then climbing to $5.55, before closing at $5.50. OMFinancial reports:
15 Dec 14 - A deal struck in Lima between 196 nations today leaves open the possibility of saving the planet from dangerous overheating. But its critics say the prospects of success are now slim.
15 Dec 14 - Carbon trade volume in Beijing has reached 105 million yuan ($NZ21.8 million) since a carbon emissions trading scheme was launched in the city a year ago.
15 Dec 14 - As all good Monty Python fans know, water technologies feature large in the legacy of benefits left by Roman civilisation.
15 Dec 14 - * Welcome to Planet Oz: Julie Bishop's speech to Lima climate talks * Change of heart: Abbott government commits $200m to Green Climate Fund * Cutting carbon a good business opportunity, private...
15 Dec 14 - The launch of a new coalition spearheaded by the United Nations Environment Programme will focus on boosting renewable energy usage around the world.
15 Dec 14 - The Australian Government is leading a new focus on reforms to put downward pressure on electricity prices and give Australian consumers greater power over their energy bills.
15 Dec 14 - While the political spotlight focused on the world's two biggest polluters − China and the US − in the run-up to the Lima climate talks, pressure is mounting on India to set emissions...
---