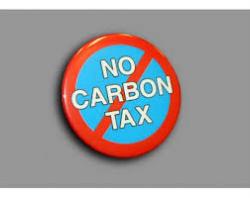 Friday - Electricity generator Trustpower believes the repeal of Australia's carbon tax will be great for renewable energy, which is likely to be heavily favoured under the federal government's Renewable Energy Targets scheme.

Friday - Commercial paua divers in Marlborough are voluntarily increasing the minimum size they may take.

Friday - Federated Farmers environment spokesman IAN MACKENZIE on why making rivers swimmable isn't practical.

Friday - A new marine reserve and management law for Marlborough passed by Parliament is a template for seafood and environment conservation measures throughout New Zealand, says Seafood New Zealand.

Friday - A third of the permanent snow and ice of Southern Alps has disappeared, according to aerial surveys.

Friday - The Pacific island of Niue has its own plastic-manufacturing plant, enabling it to produce its own water tanks?

Friday - The nuclear industry remains remarkably optimistic about its future, despite evidence that it is a shrinking source of power as renewables increasingly compete to fill the energy gap.
---
Friday - The organic farming sector has grown rapidly over the past 10 years, to about 500,000 new hectares every year, according to European Union statistics.
Friday - The world could face economic consequences worth billions of dollars if it doesn't act now to curb global warming, the White House warns.
Friday - Researchers in the UK have established a link between changing climate and agriculture that could have significant consequences for food supplies in South Asia.
Friday - The concept of the circular economy has left the realm of academic theory and entered the world of business.
Friday - Australiaís biggest coal mine, the Carmichael Coal and Rail Project this week received the go-ahead from the federal government.
Friday - New Zealand-based international engineering company Aurecon is involved in renewable energy projects around this world. But it is pessimistic about the outlook for renewables in New Zealand.
Friday - Ng'ti Kahungunu Iwi Incorporated has a new director of environment and natural resources.
Friday - O-I Glass is New Zealandís only glass-container manufacturer and is the countryís largest user of recycled glass.
Wednesday - The price for Spot NZUs settled at $3.97 on CommTrade yesterday. OMFinancial reports:
Monday - Spot NZUs closed at $4 on Friday on CommTrade; selling has dissipated to almost nothing. OMFinancial reports:
25 Jul 14 - Australian Opposition leader Bill Shorten has taken his battle with Prime Minister Tony Abbott over climate policy to an international stage, saying the issue should be a priority for the G20...
25 Jul 14 - Last winter was New Zealand's warmest on record, says the latest international report on global climate.
---