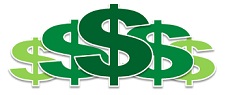 Today 10:00am - Carbon closed down a little yesterday, with spot NZUs last trading at $14.50.

Today 10:00am - An interesting question is, what are you waiting for? Global warming is the biggest problem we've ever faced as a civilisation — certainly you want to act to slow it down, but perhaps you've been waiting for just the right moment.
Today 10:00am - Lack of scientific co-operation with other countries has cost Japan "trillions of yen" in expensive solar power because the country did not learn from the experience of other countries before rushing to install it, analysts say.

Today 10:00am - Ocean acidification is causing fundamental and dangerous changes in the chemistry of the world's oceans yet only one in five Britons has even heard of ocean acidification, let alone believes it a cause for concern.
Today 10:00am - Facing the threat of climate-related flooding, residents of Louisiana's Isle de Jean Charles received this year a first-of-its-kind $48 million grant from the federal government to resettle.
Today 10:00am - The UN has selected Patricia Espinosa as the next head of its climate change body. Mexico's ambassador to Germany, she will take over from Christiana Figueres when she leaves on July 6, after two terms leading the UN Framework Convention on Climate Change.
Today 10:00am - General Electric wants to become a major player in the offshore wind industry and is interested in buying the Areva-Gamesa offshore joint-venture Adwen.
---
Tuesday - To have any chance of preventing dangerous climate change, the world needs to reduce greenhouse gas emissions to net zero or even negative by mid-century.
Tuesday - Almost half of the world's top 500 investors are failing to act on climate change - an increase of 6 per cent from 236 in 2014, according to a new report.
Tuesday - Fresh doubts have been raised about Australia's ability to meet the 2020 renewable energy target after a new analysis found that $10 billion of extra investment is needed in a market where lenders...
Tuesday - The Ontario government has moved to reassure the auto sector that it considers the industry crucial to the province's economy amid a controversy stirred up by a draft action plan on climate change...
Tuesday - A judge's ruling in a lawsuit filed by eight kids forces the state of Washington to get dead-serious about the threat of climate change.
Monday - VW and Shell have united to try to block Europe's push for electric cars and more efficient cars, saying biofuels should be at heart of efforts to green the industry instead.
Monday - Your parents were wrong: money does grow on trees. Cities routinely rake in tens of millions of dollars from their urban forests annually in ways that are not always obvious.
Monday - From creating transparent wood for solar panels or windows to turning carbon dioxide and plant waste into plastic bottles, scientists are finding ingenious ways to sidestep fossil fuels.
Monday - Crewless ships would use up to 15 per cent less fuel, engineers estimate, and could be running by the end of the decade
Monday - Europe's highest court has ruled that the European Commission's calculation for handing out free carbon permits to industries was flawed, raising the prospect of higher costs for big energy users.
Monday - Coal consumption in the electric power sector has dropped in nearly every state between 2007 and 2015, according to the U.S. Energy Information Administration. Alaska and Nebraska are the two...
Monday - The hot water temperature that drove the devastating bleaching on the Great Barrier Reef this year was made 175 times more likely by human-caused climate change, and could be normal in just 18 years,...
---