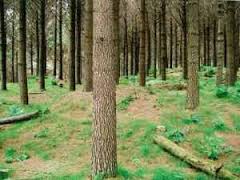 Monday - Forest owners like the Labour Party's plan to set up an independent climate commission.

Monday - New Zealanders might be slow at adopting alternative electricity generation, but it does threaten the existing centralised model, a new report says.

Monday - Power generation from renewable sources such as wind, solar and hydro grew strongly last year, reaching almost 22 per cent of global generation, says the International Energy Agency.

Monday - Eco Alkalines household batteries are carboNZero.

Monday - Public support for renewable energies across the world continues to grow, particularly in more advanced economies − with solar power being especially popular.

Monday - Sarawak's logging companies, known for their unsustainable practices, have created a road network 88,111 km long in the Malaysian state's rainforest, says a protest group.

Monday - * Big power out, solar in: UBS urges investors to join renewables revolution * Renewable energy investments create larger returns than pension funds * Researchers say this year's ecological footprint has already been exceeded * Shell prepares for 2015 Arctic drilling * Pacific makes substantial progress in reducing carbon footprint * How a church in West Virginia get solar panels for just $1
---
Monday - Small island states offer opportunities for genuine and sustainable business partnerships, according to executives and officials at United Nations private sector forum in Samoa.
Monday - Australia has scored poorly in the energy efficiency of its land transport, and is well behind other major economies, a recent international scorecard has revealed.
Monday - Outside the semi-arid area of the north-east, Brazilians have never had to worry about conserving water. Year in, year out, the summer has always brought rain.
Monday - Challenging news for those climate campaigners who believe that renewable sources of energy are on the increase: they may be, but so are carbon dioxide emissions.
Monday - No matter what the aviation industry does to reduce emissions, it will be outweighed by growth in air travel, according to a new analysis.
Monday - Researchers in the UK think they may have found a way to produce fertilisers that should cut farmers' costs and at the same time boost some types of renewable energy.
25 Aug 14 - David Parker, Russel Norman and Tim Groser will go head-to-head on climate policy next week.
25 Aug 14 - The vexing subject of freshwater quality will be debated in Hamilton next week.
25 Aug 14 - Britain's advertising watchdog has ruled that an advertisement for "clean coal" by the world's largest private sector coal firm, Peabody Energy, was misleading and should not be published again in...
25 Aug 14 - This week Brisbane hosts the final meeting of the G20 Energy Sustainability Working Group before the main G20 summit in November, when government officials and energy experts from 20 of the most...
25 Aug 14 - * World's largest tidal energy project gets £50m funding boost * 'Grand bargain' may secure enough support for Direct Action to pass Senate * Global climate inaction will mean economic turmoil for...
25 Aug 14 - The United Nations expects more than 300 initiatives to be announced next week at a major world conference in Samoa aimed at fostering partnerships with small island developing states.
---