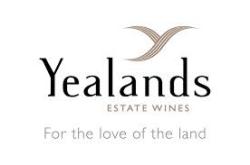 Monday - Yealands Family Wines took the top prize in this year's Sustainable Business Network Awards.

Monday - Humans are changing not just climate overall, but also the difference between seasons in any given year.

Monday - It was quite a week for those waiting for some action on climate change.

Monday - Global investment in climate change reduction has fallen for the second year in a row, a drop of $28 billion from 2012, and far below estimates of what is needed, according to new research

Monday - Sixty years ago, New Zealand scientists started the world's first long time-series of atmospheric radiocarbon measurements.

Monday - International talks in Paris in 2015 could see the world's nations agree to limit global warming to a rise of 2C.

Monday - * Next president could make or break US climate plans * Industry shock as marine energy leader Pelamis to call in administrators * Germany's climate targets unattainable with dirty coal power, analysts say * Europe reveals plans to ration shoppers to 40 free carrier bags a year * Nasa animation shows stunning year in the life of carbon emissions
---
Monday - Extreme weather conditions predicted for the Pacific Ocean pose a significant threat for island states' industry and infrastructure, warns the United Nations.
Monday - The UK government will be forced to urgently clean up illegal air pollution in British cities following a ruling in the European court of justice.
Monday - The United States and China have announced goals to reduce emissions by 26 per cent to 28 per cent and to cap emissions by 2030 respectively.
Monday - In recent years, there seems to have been a rise in the extreme weather all over the world from terrible flooding in Bangladesh and Pakistan, the record cold snap in North America, to one of the...
17 Nov 14 - It's been called an historic agreement − a game changer in the battle to combat climate change. But can China and the US fulfill the promises in their announcement of plans to cut carbon...
17 Nov 14 - "As I read the agreement it requires the Chinese to do nothing at all for 16 years while these carbon emissions regulations are creating havoc in my state and around the country." – US Republican...
17 Nov 14 - China can achieve economic development, energy security and reduce pollution at the same time, according to a major new study.
17 Nov 14 - Environmental groups want to have their say on a late tweak to the conditions imposed on the proposed $230 million Ruataniwha dam in Hawke's Bay in a High Court challenge.
17 Nov 14 - Focusing on growth, the Brisbane G20 leaders' summit has not grappled with three key issues - how much more growth the planet can survive, how poorer nations can raise their living standards to...
17 Nov 14 - An American water quality expert who has studied and modelled the effects of nutrients in American lakes will be sharing his knowledge at a public forum in Rotorua this week.
17 Nov 14 - Taking an environmental problem and turning it into a commercial success has seen a Queenstown social enterprise team taken under the wing of a business incubator.
17 Nov 14 - The coal industry has many friends in high places, and none more so than Tony Abbott, Prime Minister of Australia − one of the world's major producers of a fuel that earns the country billions...
---