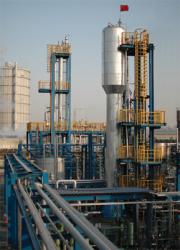 Tuesday - LanzaTech, the New Zealand-founded carbon recycling company, says it has other full-scale commercial plants in the pipeline following this week's announcement that China Steel Corp will invest US$46 million in a commercial scale ethanol facility in Taiwan.

Tuesday - The results of the Australian Government's first reverse auction (https://theconversation.com/explainer-how-does-todays-direct-action-reverse-auction-work-40152) of carbon-cutting projects have been released. Where is the money going?

Tuesday - Australia should pledge far deeper cuts to greenhouse gas emissions than its current target if it is to do its fair share in tackling climate change, according to a report by the Climate Change Authority, which advises the federal government on climate policy.

Tuesday - Ninety per cent of Australia's current coal reserves will need to be left in the ground for Australia to play its role in limiting warming to no more than 2C.

Tuesday - Inventors are in a race to find the best way of storing electricity to make the most of renewables and cut the use of fossil fuels.

Tuesday - Two groups of US scientists are exploring new ways of capturing carbon dioxide from the atmosphere.

Tuesday - In the aftermath of the 2008/9 global financial crisis central banks around the world pumped billions of dollars into the monetary system to safeguard the world economy.
---
Tuesday - The whole issue of climate is much too important to be left to governments and their leaders, says Mary Robinson, the UN Secretary-General's special envoy on climate change.
Tuesday - * Will 2015 be the warmest year on record? * Like shale gas, solar power shaking up global energy * Coal faces a day of reckoning in New Mexico * Pension funds failing to manage climate risk...
Tuesday - Permafrost - a vast, frozen subsurface layer of soil - covers nearly a quarter of the land in the northern hemisphere. It contains centuries worth of carbon in the form of plants that have died since...
Tuesday - A multimillion dollar Kiwi supplement and skincare company is calling on the New Zealand Government to prohibit the use of plastic microbeads in all personal care and consumer products.
Tuesday - Opus International Consultants' work on reducing the environmental impact of maintaining the Auckland Harbour Bridge has bagged it an award.
Tuesday - The Government will stump up a third of the cost of a new commercial and industrial waste processing plant for Marlborough.
20 Apr 15 - New Zealand has a new Secretary for the Environment.
20 Apr 15 - Australia's second-largest power company says it will close its coal-fired power stations by 2050 and concentrate on developing renewable energy.
20 Apr 15 - A $2 trillion group of investors have asked regulators to force oil and gas companies to provide more disclosures about climate-related risks to their businesses.
20 Apr 15 - The almost 600 environmental groups that hold tax-deductibility status in Australia are being scrutinised by a Federal Government inquiry, with reports that more than 100 of them face being struck...
20 Apr 15 - The cost of batteries is one of the major hurdles standing in the way of widespread use of electric cars and household solar batteries.
20 Apr 15 - One of the common concerns about plastic packaging is that it is generally non-biodegradable and will persist in the environment for extremely long periods of time once thrown away.
---