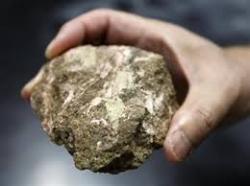 Friday - By PATTRICK SMELLIE.- Mining industry lobbyist Straterra is calling for improved administration of New Zealand's environmental and minerals regulations and wants the low-impact activities of mineral prospecting and exploration made automatically permissible.

Friday - By MATHEW CURRELL.- This week's court ruling on the future of the $A6.4 billion Alpha coal project in Queensland - set to be one of the biggest coal mines in the world - is of major significance for how mining projects are assessed in Australia.

Friday - Ship transport is energy efficient, but it is also a significant source of emissions because of the globalised world huge transportation needs. In large measure, these vessels are powered with high-sulphur fossil fuels.

Friday - By KIERAN COOKE.- There's Harrison Ford in the jungles of Indonesia, investigating deforestation and the plight of orangutans. There's Arnold Schwarzenegger, battling wildfires in California, Don Cheadle seeing the impact of drought in Texas, and Matt Damon examining the consequences of a heat wave.

Friday - A global agreement for the educational market has been secured for the New Zealand film Thin Ice – the Inside Story of Climate Science.

Friday - By TIM RADFORD.- US scientists have a new green solution to urban construction: chop down trees and use the wood for buildings.

Friday - * UK green bank invests £460m in offshore windfarms * Climate action only way to grow economy, says Unilever * Toyota launches world-first metal recycling scheme * Climate change worries Chinese businesses
---
Friday - The United Nations has launched the Decade of Sustainable Energy for All, an initiative aimed at promoting renewable energy and energy efficiency worldwide
Friday - A Waikato University doctoral student has won a scholarship to investigate the on-going inpacts of drought on dry-land farming.
Friday - Choosing tyres which grip well but are also fuel efficient can save money and reduce carbon emissions, says Consumer NZ.
Friday - By LYNETTE DRAY.- Although aviation emissions contribute only 3 to 5 per cent of the total impact on the planet's climate, this is steadily growing and is a surprisingly intractable problem to solve.
4 Apr 14 - By DOUGLAS CRAWFORD-BROWN.- Biofuels alone are unsustainable, but can still help to combat climate change.
4 Apr 14 - EUROPE has postponed action to regulate international aviation emissions.
4 Apr 14 - By ALEX KIRBY.- A warming climate is closely related to political and social instability and a higher risk of conflict, according to American scientists.
4 Apr 14 - By PROF NICK ROWLEY.- In Australia, any sense of the need for an urgent policy response has stalled, despite this week's reminder from the IPCC of the threats the country faces – not to mention the...
4 Apr 14 - * US, China and EU agree to cooperate on UN climate treaty * Hubei starts China's second-biggest carbon exchange * Social media explosion powered by dirty energy, report warns * California pays...
4 Apr 14 - THE COMMITMENT of small islands in the Pacific to low-carbon development has been praised by the head of the United Nations.
4 Apr 14 - BIG ENERGY-guzzling companies will get a handout of up to $US2.75 billion under proposed new state aid rules due to be finalised by the European Commission by April 9, according to an analysis by...
4 Apr 14 - TWO researchers who tried to work out the economics of reducing global climate change to a tolerable level have come up with a perhaps surprising answer: essentially, we do not and cannot know what...
---