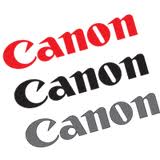 8 Dec 14 - A travelling caravan collecting environmental pledges, an inner-city school creating an ecological island, and a university study monitoring landslides are the 2014 recipients of the Canon Environmental Grants programme.
25 Aug 14 - A printer which reuses the same paper over again has won Toshiba two awards
18 Aug 14 - Canon New Zealand is calling for Kiwis to get creative and apply for its annual Environmental Grants Programme, offering $15,000 worth of grants in-kind to schools, community groups and not-for-profit organisations working hard to make a difference to their environment and the community.
1 Aug 14 - CRL Energy is the winner of the 2014 Minerals West Coast Environment Award, announced this week at Minerals West Coast's annual conference in Greymouth.
20 Jun 14 - Award-winning Rilean Construction this week unveiled its first energy-efficient evolution series show home at Jack's Point showcasing the company's sustainable home building techniques.
7 Mar 14 - Now in its fourth year, Otago Polytechnic's Graduate Programmes in Sustainable Practice is providing New Zealand companies, organisations and a variety of projects with graduates qualified in implementing sustainable practice.
13 Dec 13 - Anticipating the shift from paper to digital has paid dividends for Ricoh New Zealand.
---
6 Dec 13 - Rilean Construction has started work on its first permanent evolution series show home at Jack's Point Queenstown to help educate people on eco-friendly building methods.
11 Oct 13 - The makeover of an inner-city park in Takapuna has won an Auckland company this year's Supreme Concrete3 Sustainability award.
11 Oct 13 - Mason Gilles is the winner of the Simpson Grierson Environmental Law Prize for 2013.
23 Aug 13 - A Hawke's Bay couple have launched a new service for travellers, businesses, landowners and others to measure and counteract the effects of transport, travel and accommodation through tree-planting.
19 Jul 13 - Farmers are throwing their weight behind television recycling.
19 Jul 13 - New Zealand standby-power specialists Enatel Energy has launched the latest product in its hybrid power system range.
5 Jul 13 - Ricoh New Zealand's mobile staff members recently received an energy boost to help them to go about their daily work.
7 Jun 13 - An independently owned and operated hotel that has gone to great lengths to improve its environmental performance has won the New Zealand hotel sector's highest environmental accolade.
7 Jun 13 - James Cook Hotel Grand Chancellor managers have planted more than 270 trees in support of regenerative agriculture in New Zealand
24 May 13 - Some South Island farmers have rallied to improve their environmental practises and protect their land and waterways.
8 Mar 13 - As legislative requirements for emission standards in heavy transport tighten, Chevron NZ has announced the launch of Caltex with Go Clear, a specialised diesel exhaust fluid required for SCR...
22 Feb 13 - New Zealand's forest exports are being put risk as the industry continues to drag the chain on a key aspect of its certification, a union for workers in the wood industries says.
---