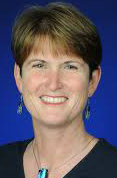 18 Jul 14 - New Zealand businesses are bouncing back into sustainability – but they've got a long way to go to catch up with the rest of the world, says a strategy and human resources expert.

18 Jul 14 - In the short term, the repeal of Australia's carbon tax, passed in the Senate yesterday, may provide some relief for businesses and households as electricity bills fall — although possibly not as much as official estimates.

18 Jul 14 - Carbon emissions in Australia's national electricity market would have been 11 to 17 million tonnes higher if Australia had not introduced a carbon price.

11 Jul 14 - A move to free-up the trade in environmental goods could see tariffs fall on goods ranging from bamboo products to high-tech machinery.

4 Jul 14 - By editor ADELIA HALLETT.- The Malaysian island state of Penang is out to topple New Zealand from its clean-green throne.

27 Jun 14 - Businessman and economist Gareth Morgan could pull the plug on the Government's plans for our crucial freshwater resources.

27 Jun 14 - Australia's emissions trading scheme is on again. Maybe.
---
27 Jun 14 - Clive Palmer's zero-price emissions trading scheme won't solve Australia's biggest problem - how to meet its 2020 emissions reduction target, says carbon market analyst Reputex:
27 Jun 14 - The bill to repeal Australia's carbon tax is poised to pass the Senate, potentially leaving Australia without a working price on carbon.
27 Jun 14 - An international carbon market watchdog is welcoming Australian politician Clive Palmer's shift on climate change.
20 Jun 14 - Maori angry about the Government's twin failures over carbon prices and sustainable economic development are looking to mobilise the crucial 18-to-34-years-old vote.
13 Jun 14 - One of the country's largest carbon blocs believes the Emissions Trading Scheme is here to stay.
13 Jun 14 - New Zealand appears unenthusiastic about our Tasman neighbour's plans to form a conservative alliance on climate change.
13 Jun 14 - Leading international business innovators and entrepreneurs will gather in Auckland in September for the launch of a new global business innovation campaign in New Zealand.
13 Jun 14 - The practice of business paying state scientists to give evidence in resource hearings is under fire.
13 Jun 14 - Australia's Emissions Reduction Fund is likely to be under-supplied when it comes to market next month, a new report says.
13 Jun 14 - As delegates gather once again for climate talks in Bonn, the question has to be asked: after decades of conferences, committees, procedures and protocols, is the multilateral approach to tackling...
6 Jun 14 - New Internet Party leader Laila Harre is no fan of the Emissions Trading Scheme
6 Jun 14 - New Zealand's newest political party says business is coming in behind its ideas to green the economy.
---