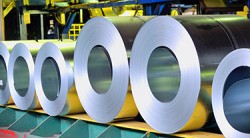 Thursday - The Government is being cagey over whether it will cancel millions of dollars worth of carbon units heavy emitters might be sitting on after using international carbon credits of dubious quality to meet their emissions liabilities.
Wednesday - Higher carbon prices will kick-start many of the changes needed to decarbonise the New Zealand economy, a new report says.

Wednesday - A new report on decarbonising the New Zealand economy says the Government is failing to explain how it plans to do meet the country's emissions reductions targets.

Wednesday - Carbon budgeting and an independent statutory body that reports on the Government's performance have been critical to the United Kingdom's success in cutting greenhouse gases, says a visiting expert.
Tuesday - A cross-party forum on climate change, efficient agriculture, and using revenue from auctioned carbon credits to stimulate innovation are some of the measures necessary for New Zealand to get to net-zero emissions, according to be released later today.
Tuesday - Uncertainty over supply and demand is making it impossible to predict domestic carbon prices, says a new analysis.

Tuesday - Climate Change Minister Paula has again said that carbon prices need to be higher.
---
22 Apr 16 - New Zealand could be locked out of crucial discussions on the Paris Agreement rules around land use and access to international carbon markets if the new international climate treaty comes into force...
22 Apr 16 - Tomorrow, New Zealand will sign the Paris Agreement on climate change.
20 Apr 16 - Accusations that almost all the international units brought into the Emissions Trading Scheme are fraudulent are an exaggeration, says an expert who believes that the scheme could generate a nice...
20 Apr 16 - Some of the country's largest businesses, lobby groups and organisations will meet in Wellington next month to draw up a blueprint for making New Zealand into a low-carbon economy.
20 Apr 16 - Business leaders say they hope this week's signing of the Paris Agreement on climate change by New Zealand signals a stronger line on climate change action – with New Zealand reaching net-zero...
19 Apr 16 - By editor ADELIA HALLETT | A climate change report released today by worried scientists should shake all New Zealanders, from the prime minister down, to their core.
19 Apr 16 - Climate Change Minister Paula Bennett will take part in the Major Economies Forum on Climate Change in the United States this week.
18 Apr 16 - New Zealand's determination to use carried-over international carbon credits to meet its 2020 emissions reduction target make it party to an international fraud, a new report says.
15 Apr 16 - The G20 taskforce drawing up guidelines for companies to disclose to investors their carbon exposure wants public input.
14 Apr 16 - New Zealand is to join a select group of countries talking about developing a global carbon market.
13 Apr 16 - The Government looks set to establish up a public task force to plan New Zealand's transition to a low-carbon economy.
13 Apr 16 - It could be year or more before New Zealand ratifies the Paris Agreement on climate change.
---