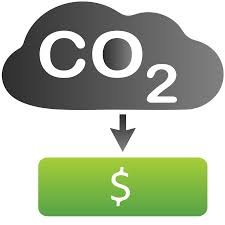 22 Jun 15 - Forty-two million carbon credits changed hands in New Zealand last month, as emitters finalised their 2014 returns.

7 Apr 15 - Changes to the New Zealand carbon market are showing up in traffic through the emissions unit register.

27 Jan 15 - New Zealand carbon is at its highest price in more than two years.

1 Dec 14 - MightyRiverPower has claimed in the High Court that it shouldn't have to pay for carbon units issued for years prior to the start of its contract with New Zealand Carbon Farming in 2013, which it entered as part of its effort to offset emissions from electricity generation.

10 Nov 14 - Just 3.4 million carbon units passed through the New Zealand Emissions Units Register last month.
6 Oct 14 - Activity on the New Zealand Emissions Unit Register was slow again last month.
25 Aug 14 - An international energy market watcher is predicting price rises in European carbon.
---
11 Aug 14 - More than 150 million NZUs are being held in accounts in the Emissions Units Register.
4 Aug 14 - Just 0.5 per cent of the more than 45 million carbon units surrender for the 2013 emissions year were our home-grown units.
4 Jul 14 - More than 10 million carbon units were transferred on the New Zealand register last month – the lowest number since January.
23 May 14 - Domestic carbon prices are up 25 per cent on last week – and are still climbing.
9 May 14 - Nearly 34 million carbon credits were traded on the New Zealand market last month – up 10 million on the previous month but down on the same time last year.
4 Apr 14 - TWENTY-THREE million carbon units were traded on the New Zealand market last month.
7 Mar 14 - Nearly 12 million carbon credits were traded on the domestic carbon market last month.
14 Feb 14 - The largest verifier of CDM projects is pulling out, as the market for carbon units from international projects to cut emissions in developing countries collapses.
7 Feb 14 - The number of NZUs used for surrender plummeted last year to fewer than a million.
6 Dec 13 - The launch this week of the world's second-largest carbon market, in the Chinese industrial powerhouse province of Guangdong, will have little direct impact on the New Zealand market, a leading...
4 Oct 13 - The Government says it has made no decisions yet on the auctioning of carbon credits.
30 Aug 13 - Carbon has been so volatile this week that for several days Westpac did not publish prices.
---