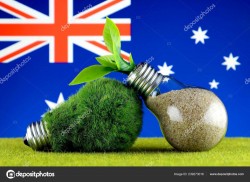 Monday - Australian businesses, unions, investors and environmentalists are joining forces in a call for a covid-19 pandemic economic recovery programme based on energy efficiency.

Monday - The country's youngest MP is on a mission, inspired by Greta Thunberg, as climate moves up political agenda.

Monday - Uniper is threatening to sue the Dutch government over a plan to phase out coal power by 2030, in a case experts warn could have a chilling effect on climate ambition internationally.

Monday - Replacing just 20 per cent of car miles travelled with e-bike travel could cut Britain's greenhouse gas emissions from transport by up to eight million tonnes a year, new research shows.
Monday - Leading health professionals, including a Nobel laureate and a former Australian of the Year, say the Australian Government must put human health "front and centre" in a new generation of environment laws in the aftermath of the Covid-19 and bushfire crises.

Friday - It's a racing certainty that sea levels everywhere will go on climbing. Unless the world's nations act to contain global warming, by 2100 the tides around the world will be one metre higher. And by 2300, they could be five metres higher.

Friday - Australia's oil and gas producers have warned against the Morrison government underwriting a massive expansion of the domestic industry, saying the country does not have a gas shortage and intervention could reduce supply and raise prices.
---
Friday - Scientists have produced a new generation of experimental solar energy cells that, for the first time, pass strict International Electrotechnical Commission testing standards for heat and humidity.
Thursday - Warming temperatures in Antarctica are helping the formation and spread of "green snow" that in places can be seen from space.
Thursday - Denmark plans to build two "energy islands" totalling 4GW of offshore wind capacity, under plans to reduce emissions by 70 per cent from 1990s levels by 2030 and become a green energy exporter.
Thursday - British supermarkets have warned Brazil they might have to boycott its products if lawmakers there pass a contentious bill that could enable faster destruction of the Amazon rainforest.
Thursday - Seattle has made bold moves to put pedestrians and cyclists first by permanently closing up to 20 miles of roadways to nonessential through traffic to encourage people to exercise safely.
Thursday - Two British startups have announced plans to invest as much as $4 billion in building the UK's first large-scale battery factory, in a move that could prove a major boost to the country's struggling...
Wednesday - Spot NZUs opened at $24.75 bid and $25.10 offered on the CommTrade platform this morning, after last fixing at $25.00.
Wednesday - Australian Prime Minister Scott Morrison has just celebrated the first anniversary of his surprise election win in May, 2019. And he's been getting some glowing reviews from some predictable quarters.
Wednesday - The European Commission this week will launch a sweeping effort to tackle the global biodiversity crisis, including a call for three billion trees to be planted by 2030 and a plan to better protect...
Wednesday - Spain's Cabinet is set to approve a bill setting out a path to reduce greenhouse gas emissions to net-zero by 2050, putting it on course to join a handful of wealthy nations that have written the...
Wednesday - Cold War nuclear tests did change the weather in the 1960s. The Earth did not catch fire, but a hard rain did begin to fall.
Wednesday - "Pestilence is so common," writes Albert Camus in The Plague: There have been as many plagues in the world as there have been wars, yet plagues and wars always find people equally unprepared. When...
---