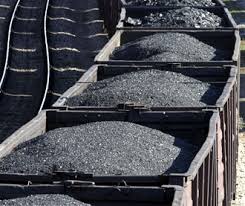 Monday - Fonterra subsidiary Glencoal has denied suggestions that it has put its plans for an opencast mine in the Waikato on hold indefinitely following public opposition.

Monday - Sydney is aiming to become one of the world's most energy-efficient cities, slashing greenhouse gas pollution and saving $600 million on energy bills by 2030.

Monday - Australia had an emissions trading scheme with a fixed price; it was one good way to encourage carbon cuts throughout the economy.

Monday - The British-based oil and gas giant BP says it expects global emissions of carbon dioxide to rise by a quarter in the next 20 years.

Monday - A New Zealand company turning old plastic bottles into building insulation has won CarboNZero certification.

Monday - International business leaders say that the success of new climate and energy plans for Europe hang on how effectively they are implemented.

Monday - By ROGER AINES.- Using the same baking soda found in most grocery stores, researchers in the United States have created a significant advance in carbon dioxide capture.
---
Monday - China's push for more intense farming has kept its city dwellers well-fed and has helped to lift millions of rural workers out of poverty … but it has come at a cost.
Monday - * End of the Pachauri era: The evolution of consensus on climate science * Reducing food waste could save the global economy $300 billion a year * Germany sees four-fold increase in renewables...
Monday - MEDIA RELEASE: The real-world performance of 'green' development will be under the microscope at next month's Green Property Summit in Auckland
Monday - MEDIA RELEASE: The dairy industry has joined with NEXT Foundation and Department of Conservation to dramatically transform the way invasive predators are managed on mainland New Zealand.
26 Feb 15 - NZUs are consolidating below $6 and are good buying down here. OMFinancial reports:
23 Feb 15 - Distinguished law fellow Sir Geoffrey Palmer, QC, has been at or near the heart of our attempts to tackled climate change for nearly three decades.
23 Feb 15 - More than 40 per cent of the world's great cities supplied by surface water could become vulnerable to shortages and drought by 2040, according to new research.
23 Feb 15 - Queensland has a new Labor minority government, led by Annastacia Palaszczuk, after the shock defeat of the Liberal National Party.
23 Feb 15 - A pioneering wave farm off Perth now generating electricity is an exciting and welcome development.
23 Feb 15 - Shell chief Ben van Beurden is pointing the way for oil companies to demand greater certainty over future climate policy.
23 Feb 15 - Farmers in Europe have already begun to feel the pinch of climate change as yields of wheat since 1989 have fallen by 2.5 per cent and barley by 3.8 per cent on average across the whole continent.
23 Feb 15 - * Citigroup sets $100b funding goal for green projects * Deutsche bank seeks to buy $1b in green bonds * Carbon pricing pays the way for cleaner energy * EU introduces new rules to make cooking...
---