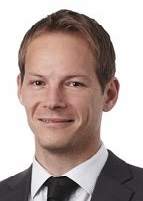 Tuesday - Scrapping the one-for-two and the $25 carbon price cap is likely to have little impact on the economy.
Tuesday - The Emissions Trading Scheme has failed to encourage any significant emissions reduction by businesses, a government report has found.

Tuesday - Scientists say nature conservation and protecting the planet from global warming can both be achieved if land is used sustainably, not just for immediate profit.

Tuesday - CSIRO chief executive Larry Marshall offered the following justification for his decision to cut 110 jobs from the agency's climate science staff: "We have spent probably a decade trying to answer the question 'is the climate changing?' After the Paris climate summit that question has been answered. The next question now is what do we do about it? The people that were so brilliant at measuring and modelling climate change might not be the right people to figure out how to adapt to it."

Tuesday - An unsung success story in the switch to renewable energy is the use of waste to produce gas – and a valuable by-product.
Tuesday - Catastrophe is looming for the banana industry. A new strain has emerged of a soil-borne fungus known as "Panama disease" which can wipe out entire plantations – and it is rapidly spreading around the world.

Tuesday - With investment in renewable electricity sources now outstripping polluting fossil fuels, a new study sees signs of change in global attitudes towards climate risks.
---
Tuesday - Records from a sailing ship's round-the-world research voyage almost 150 years ago provide further evidence that the Earth is continuing to warm unchecked.
Tuesday - Science can now make energy by building immense wind turbine blades and filtering carbon from the air, but the challenge is commercial viability.
Tuesday - Most Europeans take pride in recycling. A good citizen separates glass from plastics, biowaste from metal cans and brags about it to their friends. Recycling helps to soothe some of the anxiety...
Tuesday - Researchers show that floods and droughts often happen at least in part because of human-induced influences on the climate, and not just from natural causes.
Tuesday - Half the people worried about climate change are not willing to make any changes to their lives to prevent it, a new study suggests.
Tuesday - OBAMA PROPOSES OIL TAX TO PAY FOR TRANSPORT: President Obama's proposal to impose a $10 tax on every barrel of oil and spend the money on advances in transportation is one of the most comprehensive...
2 Feb 16 - The Emissions Trading Scheme review moves into stakeholder meetings this week.
2 Feb 16 - Sustainable Business Council executive director Penny Nelson is leaving to work for the Government.
2 Feb 16 - For billions of years, life on Earth remained relatively simple. Only single-celled organisms that could live with little or no oxygen were able to survive in the seas.
2 Feb 16 - The foundation stone of a new solar power club of 122 nations has been laid in Gurgaon, India, by Indian Prime Minister Narendra Modi and French President François Hollande − cementing an...
2 Feb 16 - Global agreements to aim for "well below" 2deg warming are nice enough, but now it's time to develop some detailed policies to help us to get there.
2 Feb 16 - South Africa's Western Cape plays an important role in the agricultural economy, but is particularly vulnerable to a changing climate.
---