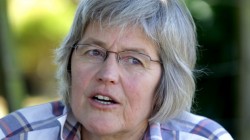 Wednesday - Floods in Kapiti and Waitara last weekend show why the Government must take action over rising sea levels caused by climate change, says the Green Party.

Wednesday - The nuclear industry sees the UK as a springboard for its plans to expand in the next 20 years, especially as a pioneer in the deployment of a new breed of small reactors.

Wednesday - By TYLER SHENDRUK | Many of society's energy challenges require gigawatts of power, but many more are small – and some are entirely microscopic.

Wednesday - Solar Impulse 2 has completed the first round-the-world flight by a solar-powered aeroplane, after touching down in Abu Dhabi.
Wednesday - Last week, he said he would not honour the Paris climate agreement. Yesterday, Philippines president Rodrigo Duterte said global warming was a "top priority".
Wednesday - The new Mayor of London, Sadiq Khan, is in the process of securing a licence to provide "clean energy" for London tube stations.
Tuesday - The global battle against climate change has passed a historic turning point with China's huge coal burning finally having peaked, according to senior economists.
---
Tuesday - The Environmental Protection Agency has declared that jet engine exhaust endangers public health by contributing to climate change, a key milestone as it works to develop regulations that will cut...
Tuesday - More research is needed on the risks involved in even 1.5 degrees of warming, a Scientists call for new report shows.
Tuesday - Globally, 2016 is poised to be another record-breaking year for average temperatures. This means more air-conditioning. Much more.
Tuesday - Climate scientists have reported that armed fighting is prone to follow droughts, heatwaves and other weather-related calamities in turbulent countries.
Tuesday - The Paris Agreement on climate change has the backing of America's largest and oldest Black church.
Tuesday - Ireland is facing a classic conflict, pitching economic growth targets against the need for action on climate change.
Tuesday - The past few weeks have seen extraordinarily high wholesale electricity prices in South Australia, averaging A$321 per megawatt hour, compared with A$80 per MWh for July 2015.
Tuesday - Australia's first large-scale hybrid wind and solar farm is set to be built near Canberra.
Tuesday - The United Nations has unveiled new software, developed in partnership with Google, to help to tackle climate change, deforestation and food production issues.
Monday - An Australian company is using "cheap as dirt" iron ore to convert methane in natural gas into hydrogen generating near-zero emissions.
Monday - Humans' appetite for gnawing away at the fabric of the Earth itself is growing prodigiously.
Monday - Pacific Gas and Electric has started the process of shutting down the Diablo Canyon generation facility, the last active nuclear power plant in California.
---