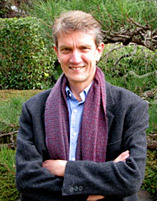 Today 10:00am - Issuing carbon credits for schemes that cut greenhouse gas emissions could tip the balance in favour of projects like public transport, a consultant says.

Tuesday - The Productivity Commission is under-estimating the role the Resource Management Act can play in cutting New Zealand's greenhouse gas emissions, the Auckland District Law Society says.

Monday - A party which has vowed to get rid of the Emissions Trading Scheme now holds the balance of power in New Zealand's Parliament.

Friday - Political protests this week over fart taxes and water charges are at odds with research showing the agricultural sector knows it has to pay for its pollution.

Friday - The mining industry possibly got more than it bargained for when it decided to hold its annual dinner in Christchurch's Cardboard Cathedral this month – a climate change debate with the Anglican Church.
21 Sep 17 - Institutional investors in New Zealand and Australia want to put more money into good green businesses – if they can find them.

20 Sep 17 - New Zealand could meet a large chunk of its Paris Agreement emissions reduction target through cuts in emissions at home, a new report says.
---
20 Sep 17 - All political parties except National told an audience in Auckland last night that they rank climate change as the biggest issue they face.
20 Sep 17 - Just one country – Morocco – is promising to cut emissions to a level that will keep warming to 1.5deg, according to an updated analysis.
19 Sep 17 - Ditching the Emissions Trading Scheme in favour of a carbon tax will not solve New Zealand's emissions woes, a new report says.
19 Sep 17 - Global warming can be held to 1.5deg if there is the political will, new research published today shows.
19 Sep 17 - The National Party is looking like a no-show for a climate debate in Auckland tonight.
18 Sep 17 - With less than one week left in the election campaign, Prime Minister Bill English has yet to mention climate change in any of his formal speeches or statements.
18 Sep 17 - United Future's new leader says he supports the Emissions Trading Scheme, the Zero Carbon Act and wants New Zealand to be carbon netural by 2050.
15 Sep 17 - What does next weekend's general election mean for climate change?
15 Sep 17 - The most commonly grown variety of kiwifruit around Te Puke will not be commercially viable in the area by the end of the century, say scientists.
14 Sep 17 - Companies operating in New Zealand have been named as some of the most obstructive to global action on climate change.
14 Sep 17 - A climate action plan that includes a fund to relocate people dispossessed by climate change now has the support of more than 320,000 people.
13 Sep 17 - Environmental rights could be enshrined in the Bill of Rights, if not in a constitution, under a Labour government.
---