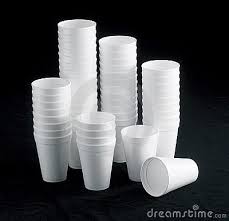 Monday - Waikato University every year sends 33,000 polystyrene cups to the landfill.

22 Sep 14 - Some of New Zealandís largest companies and organisations have signed up to a new international movement on sustainable business.

22 Sep 14 - When Kiwibank wanted to know how to move beyond the first stage of being a sustainable business, it asked a bunch of 10-year-olds.

22 Sep 14 - Sydney has launched an app it hopes will drive recycling.

16 Sep 14 - Clean-tech start-ups are showing interest in a new crowd-funding platform for business.

25 Aug 14 - Some of New Zealandís biggest companies are working out how they can use their purchasing power to drive the new economy.

25 Aug 14 - How do you turn your company into a green company Ė the type of company capable of doing business with organisations demanding sustainable procurement?
---
11 Aug 14 - Importers of synthetic greenhouse gases paid nearly $1.5 million in carbon taxes in the past financial year.
4 Aug 14 - The company that threatened to leave New Zealand if it introduced the Emissions Trading Scheme has had a $6 million windfall from taxpayers in the form of free carbon credits.
1 Aug 14 - A new marine reserve and management law for Marlborough passed by Parliament is a template for seafood and environment conservation measures throughout New Zealand, says Seafood New Zealand.
1 Aug 14 - The Pacific island of Niue has its own plastic-manufacturing plant, enabling it to produce its own water tanks?
1 Aug 14 - O-I Glass is New Zealandís only glass-container manufacturer and is the countryís largest user of recycled glass.
18 Jul 14 - Businesses not moving toward environmental sustainability are unlikely to have a long future, says Direct Capital founding director Bill Kermode.
4 Jul 14 - The sheer economic cost of climate change to Americans could be far greater than many realise, an influential study says.
4 Jul 14 - Entries for this year's Sustainable Business Network awards are open.
27 Jun 14 - A $40 million plant to be built at Marsden Point by industrial gases company BOC will help Refining NZ to further reduce carbon dioxide emissions from its oil refinery.
27 Jun 14 - By SUSANNE BECKEN, Professor of Sustainable Tourism and Director Griffith Institute for Tourism at Griffith University. Australiaís ski season is finally getting under way, with the first...
27 Jun 14 - Tauranga businesses are being asked for their ideas on waste management.
20 Jun 14 - The VTT Technical Research Centre of Finland has launched a suite of new tools to help manufacturers and farmers develop economically, environmentally and sociallay sustainable business models.
---