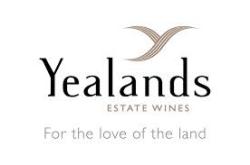 Monday - Yealands Family Wines took the top prize in this year's Sustainable Business Network Awards.

17 Nov 14 - An eco-conscious Kiwi designer is saying goodbye to leather.

10 Nov 14 - A licence to dig is no longer enough for today's mining and extractive companies. Stakeholder approval is progressively becoming a "must have" for mining companies around the globe — a requirement these companies widely acknowledge through what's known as a "social licence to operate".

3 Nov 14 - Finalists for this year's Sustainable Business Network Awards have been named.

28 Oct 14 - Materials essential for technology products such as electric vehicles, wind turbines or hard disks, known as rare earth elements, aren't becoming any less rare, or any less crucial.

20 Oct 14 - A survey of New Zealanders has revealed that Kiwis care deeply about how their KiwiSaver funds are being invested and that they want more sustainable KiwiSaver options.

13 Oct 14 - New Zealand is leading the world on integrated reporting.
---
13 Oct 14 - Calls for New Zealand firms to get into bio-manufacturing omit to mention the fact that we have already been there.
6 Oct 14 - The Sustainable Business Network has won the New Zealand Business Excellence Foundation - Not for Profit Award at the 2014 AUT Excellence in Business Support Awards, announced at the Langham Hotel,...
6 Oct 14 - Dedicated surfers, deeply involved with monitoring the natural coastal environment around the world, warn that climate change now poses a major threat to this booming leisure industry.
29 Sep 14 - Waikato University every year sends 33,000 polystyrene cups to the landfill.
22 Sep 14 - Some of New Zealand's largest companies and organisations have signed up to a new international movement on sustainable business.
22 Sep 14 - When Kiwibank wanted to know how to move beyond the first stage of being a sustainable business, it asked a bunch of 10-year-olds.
22 Sep 14 - Sydney has launched an app it hopes will drive recycling.
16 Sep 14 - Clean-tech start-ups are showing interest in a new crowd-funding platform for business.
25 Aug 14 - Some of New Zealand's biggest companies are working out how they can use their purchasing power to drive the new economy.
25 Aug 14 - How do you turn your company into a green company – the type of company capable of doing business with organisations demanding sustainable procurement?
11 Aug 14 - Importers of synthetic greenhouse gases paid nearly $1.5 million in carbon taxes in the past financial year.
4 Aug 14 - The company that threatened to leave New Zealand if it introduced the Emissions Trading Scheme has had a $6 million windfall from taxpayers in the form of free carbon credits.
---