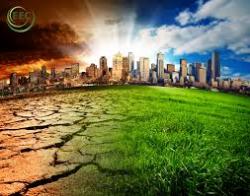 Thursday - Cutting emissions now makes business sense for industry, writes TAMARYN NAPP, a research associate at Imperial College, London.

Thursday - The fracking industry is the new star on the US energy scene, credited by its backers with bringing down domestic fuel prices and revitalising the US economy. But amid the talk of an energy revolution, there are questions about just how long the fracking boom can last.

Thursday - New Zealand is lagging behind the rest of the world in terms of knowledge, understanding and positive action when it comes to energy-efficient building, according to a leading Canadian specialist about to visit the country.

17 Apr 14 - Skiing on New Zealand's highest skifields will be viable for another generation – but possibly not for longer than that - thanks to climate change.

11 Apr 14 - By PATTRICK SMELLIE.- Mining industry lobbyist Straterra is calling for improved administration of New Zealand's environmental and minerals regulations and wants the low-impact activities of mineral prospecting and exploration made automatically permissible.

28 Mar 14 - NEW ZEALAND-BORN LanzaTech has attracted an extra $70 million in investment

28 Mar 14 - BRITISH hi-tech engineering is more successful than you think, says JIM PLATTS, lecturer in manufacturing engineering at Cambridge University.
---
28 Mar 14 - BUSINESSES investing in green office spaces as part of the nationwide energy efficiency programme say the change they are putting in place are making their staff happier and more productive.
21 Mar 14 - A family which made its fortune in the laundry business has given $100 million to support environmental and educational projects.
21 Mar 14 - Australia is allegedly in the midst of a green building revolution, powered by the awarding of ratings to developers who build sustainable buildings, writes JOREN van der HEIJDEN, Associate Professor...
28 Feb 14 - Plastics New Zealand president Simon Wilkinson explains how much whiteware manufacturer Fisher & Paykel has achieved in 20 years' of recycling:
14 Feb 14 - Green business lobby group Pure Advantage is moving into the affordable housing market, and says it offers huge social, economic and environmental advantages to New Zealand.
31 Jan 14 - New Zealand business is trailing the world when it comes to environmental standards.
24 Jan 14 - A second public truck stop is selling Z Energy's low-emissions Z DEC fuel.
22 Nov 13 - Another rubbish-bag maker has been prosecuted for making false claims about being environmentally friendly.
22 Nov 13 - The founder of a green search engine says he could end tropical deforestation if he had as many customers at Google.
15 Nov 13 - This year's Sustainable Business Network awards have attracted unprecedented interest.
15 Nov 13 - Product stewardship councils have been put in place for the recycling of plastic, aluminium, paper, glass and cardboard packaging.
8 Nov 13 - LanzaTech's steelmill-waste-to-bioenergy plant in Beijing has earned recognition from international sustainability certifier RSB.
---