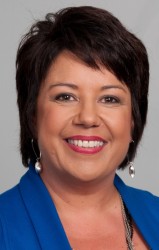 Thursday - New Zealand will take another look at its post-2020 emissions reduction target once it has ratified the Paris Agreement, the climate change minister says.

Wednesday - Floods in Kapiti and Waitara last weekend show why the Government must take action over rising sea levels caused by climate change, says the Green Party.

Tuesday - An announcement is imminent on the tricky question of when New Zealand will ratify the Paris Agreement.

Tuesday - The Government's mission to make New Zealand predator-free by 2050 could have a positive spin-off for the battle against a warming climate.

22 Jul 16 - Heavy-emitting businesses could be buying more than $500 million worth of forestry credits a year by 2025, says the Crown Research Institute Scion.

22 Jul 16 - New Zealand's poor environmental management – including action on climate change and sustainable agriculture – has scored it a fail mark on five of the United Nations' Sustainable Development Goals.
21 Jul 16 - Clean-tech manufacturing would have a seat at the Cabinet table under a Labour-Greens government.
---
21 Jul 16 - Research results saying New Zealand needs a carbon tax as well as the Emissions Trading Scheme should be investigated further before being adopted as policy, says an economist involved in emissions...
20 Jul 16 - More than 90 per cent of New Zealand's carbon budget for the 2020s will be spent on subsidising agriculture and trade-exposed heavy emitters, government estimates show.
19 Jul 16 - Two policy proposals floated in Carbon News yesterday – a Climate Responsibility Act, and combining carbon trading with a carbon tax and a cut in the goods and services tax – have not impressed the...
18 Jul 16 - New Zealand needs a carbon tax as well as the Emissions Trading Scheme if it is to meet its promise to halve greenhouse gas emissions by 2050, new research shows.
18 Jul 16 - A Climate Responsibility Act is being mooted to protect New Zealand from irresponsible environmental management in the same way the Fiscal Responsibility Act protects it from irresponsible financial...
8 Jul 16 - Climate change minister Paula Bennett says she wants to talk to other political parties.
8 Jul 16 - The Government's climate change website – a one-stop shop for all climate-related Government business– is no more.
7 Jul 16 - Cross-party political agreement on climate change action might have come a step closer.
6 Jul 16 - The Government is failing to prepare New Zealand for the impacts of climate change – and has slashed millions of dollars of funding for domestic policy advice on the issue, the Green Party says.
6 Jul 16 - Amalgamation of the country's two fire services should help them to prepare for the impacts of climate change – more fires and floods, says Green Party environment spokesperson Eugenie Sage.
5 Jul 16 - Nearly $NZ100 billion has been invested in climate bonds, a new global report says.
4 Jul 16 - The public attention might be on the Government's review of the Emissions Trading Scheme. But behind the headlines other, quiet, changes are being made.
---