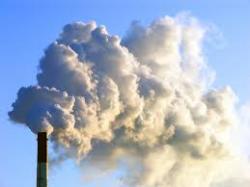 Monday - The one-for-two deal that halves emittersí carbon liabilities would be scrapped by a Labour government.

Monday - New Zealand First supports an iwi leadersí bid to raise carbon prices.

Monday - Negotiating a global agreement to replace the Kyoto Protocol at climate change talks in Paris next year is critical to the survival of society, a visiting Nobel Prize-winning scientist says.

25 Aug 14 - There is bad news for farmers, and good and bad news for industrial emitters under Labourís climate change policy, released yesterday.

25 Aug 14 - Prime Minister John Key launched Nationalís election campaign yesterday without mentioning the environment.

25 Aug 14 - David Parker, Russel Norman and Tim Groser will go head-to-head on climate policy next week.

18 Aug 14 - Companies representing a quarter of the New Zealand economy are calling on all political parties to make a long-term commitment to sustainable business.
---
18 Aug 14 - There is still an element of climate change scepticism in New Zealand business, says a leading policy analyst.
18 Aug 14 - For the first time, economists have put a financial cost on the impact of greenhouse gases released by the industrialisation of developed countries.
18 Aug 14 - New Zealand is the seventh-kindest country to the planet, according to a new ranking system.
18 Aug 14 - French economist widely debated Thomas Piketty and his book Capital in the Twenty-First Century are a global publishing phenomenon. But while Pikettyís writing on wealth inequality has been widely...
11 Aug 14 - Xi Jinping is going, and so is Barack Obama, but John Key is staying home.
11 Aug 14 - A carbon price is still the best and fairest way to achieve emissions cuts, but as Australia and New Zealand show, itís not easy to get it right. How could carbon pricing be improved?
4 Aug 14 - Government claims that lifting carbon prices would cost householders $500 more a year in electricity bills have been debunked.
4 Aug 14 - New Zealandís tortuously slow reaction to the threats of climate change has been documented.
4 Aug 14 - Labour says it will embrace the green economy by moving away from reliance on extractive industries and primary production toward low-carbon, high-value goods and services.
1 Aug 14 - New Zealand might face claims under free-trade agreements for losses caused as a result of changes to the Emissions Trading Scheme.
1 Aug 14 - Electricity generator Trustpower believes the repeal of Australia's carbon tax will be great for renewable energy, which is likely to be heavily favoured under the federal government's Renewable...
1 Aug 14 - The concept of the circular economy has left the realm of academic theory and entered the world of business.
---