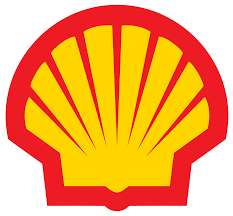 Thursday - Shareholders in Shell have rejected proposals for the oil giant to set public emission reduction targets at its annual general meeting in the Netherlands.

Thursday - Governments around the world are increasingly being challenged in court to do more to combat the threat of climate change.

Wednesday - China plans to expand its scientific research in Antarctica in coming years amid worries over the area's susceptibility to climate change, but has no immediate plans to mine or develop natural resources.

Wednesday - By MARK BOYLE | We're domesticating areas instead of protecting them. Living without technology I've found my place in the natural world – and this path could be our salvation.

Tuesday - A new study has found a steady growth of moss in Antarctica over the past 50 years as temperatures increased as a result of climate change

Monday - Developing countries and green groups want to limit conflicts of interest in the global climate talks. Corporate lobbyists and rich countries oppose the plan.

Monday - A fortnight of climate talks in Bonn ran smoothly enough, but political tensions await the Pacific islands presidency at the next summit in November.
---
19 May 17 - People around the world are sufferng from ecoanxiety, a feeling of impending environmental doom.
19 May 17 - Multinational supermarket Tesco has pledged to source all of its electricity from renewables by 2030 in addition to cutting its emissions by 60 per cent by 2025.
18 May 17 - A plague of armyworms is marching across Africa, devastating crops, and claiming new territory at an alarming rate
17 May 17 - If over-grazing continues to cause soil degradation, we won't be able to feed people in the future. The answer? Eat grass-fed sustainable meat – or none at all.
16 May 17 - SWEEPING climate policy rollbacks by US President Donald Trump will be outweighed by cuts to coal consumption in India and China, a new analysis shows.
16 May 17 - An eye-tracking study reveals that stress levels affect how much attention people pay to climate change imagery, even if they are supportive of environmental issues.
15 May 17 - If global warming continues at its current pace, growing the beans in coffee-proud South American countries could be impossible in as little as 50 years.
15 May 17 - A new global analysis of the distribution of forests and woodlands has "found" 467 million hectares of previously unreported forest – an area equivalent to 60 per cent of the size of Australia.
15 May 17 - Over the past few years, evidence has been mounting that synthetic textiles such as polyester and acrylic, which make up much of our clothing, are a major source of pollution in the world's oceans.
12 May 17 - When nature makes the news these days, the story usually revolves around wildlife on the brink, record-setting climate extremes or ruined landscapes.
11 May 17 - Nations around the world have adopted more than 1200 laws to curb climate change, up from about 60 two decades ago, a sign of widening efforts to limit rising temperatures.
10 May 17 - A much-anticipated meeting of nearly 200 nations began in Bonn, Germany, yesterday to push forward global climate change action at a time when the United States is poised to do the opposite.
---