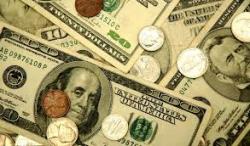 Monday - It was quite a week for those waiting for some action on climate change.

Monday - Global investment in climate change reduction has fallen for the second year in a row, a drop of $28 billion from 2012, and far below estimates of what is needed, according to new research

Monday - International talks in Paris in 2015 could see the world's nations agree to limit global warming to a rise of 2C.

Monday - * Next president could make or break US climate plans * Industry shock as marine energy leader Pelamis to call in administrators * Germany's climate targets unattainable with dirty coal power, analysts say * Europe reveals plans to ration shoppers to 40 free carrier bags a year * Nasa animation shows stunning year in the life of carbon emissions

Monday - Extreme weather conditions predicted for the Pacific Ocean pose a significant threat for island states' industry and infrastructure, warns the United Nations.

Monday - The UK government will be forced to urgently clean up illegal air pollution in British cities following a ruling in the European court of justice.

17 Nov 14 - It's been called an historic agreement − a game changer in the battle to combat climate change. But can China and the US fulfill the promises in their announcement of plans to cut carbon emissions?
---
17 Nov 14 - "As I read the agreement it requires the Chinese to do nothing at all for 16 years while these carbon emissions regulations are creating havoc in my state and around the country." – US Republican...
17 Nov 14 - Focusing on growth, the Brisbane G20 leaders' summit has not grappled with three key issues - how much more growth the planet can survive, how poorer nations can raise their living standards to...
17 Nov 14 - * New Commission floats first 'kill list' of green EU laws * India feels heat as pressure mounts to deliver climate target * Global meat demand ploughs up Brazil's 'underground forest' * Giant...
17 Nov 14 - Australia's Commercial Building Disclosure programme is the latest federal environmental policy to be placed under review.
10 Nov 14 - The role of the United States in confronting the global climate crisis has been cast into serious doubt after an election that stacked the deck in Congress in favor of fossil fuel industries.
10 Nov 14 - The environment has long been a "silent casualty of war, United Nations Secretary-General Ban Ki-moon said yesterday as he warned that the fast-changing dynamic of conflict required solutions to...
10 Nov 14 - * Why the climate movement needs to get confrontational * Govt bid to strip Tasmanian forests of world heritage cover 'disappointing' * The world's 10 biggest tidal power projects * Energy storage...
10 Nov 14 - If you don't like the message on climate change, it seems that the answer is to shoot the messenger.
3 Nov 14 - If left unchecked, climate change will increase the likelihood of severe, pervasive and irreversible impacts for people and ecosystems, says a United Nations report.
3 Nov 14 - With the passage of the Emissions Reduction Fund through the Senate last week, Australia's federal government has taken a step toward achieving the country's minimum target to reduce greenhouse gas...
3 Nov 14 - * Germany may cut coal-fired energy to protect climate * Banks invest record €66bn in coal sector * Airport solar farm will be world's largest * Scotland to open remanufacturing hub to cash in on...
3 Nov 14 - Growing urban areas will need better planned and better managed environments or risk exacerbating negative trends, the United Nations has warned.
---