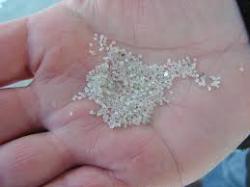 20 Oct 14 - A college town in southern Minnesota is taking action against the frac-sand industry that's booming amid America's drilling revolution.

20 Oct 14 - * Pacific Islanders blockade Australian coal port to protest rising sea levels * Sweden calls on EU to agree 50% carbon cuts for 2030 * Impacts of climate change to now be included in UK's military planning * South Africa's Eskom powers up wind farm * China to phase out financial support for solar power sector by 2020

13 Oct 14 - Australian companies could yet face a financial penalty for excessive greenhouse gas emissions.

13 Oct 14 - A team of French academics has proposed an international carbon trading system, whereby countries with the highest average CO2 emissions pay the most.

13 Oct 14 - * Australian Labor Party leader rules out carbon tax return * European businesses split over urgency of EU carbon market fix * Canadian watchdog castigates government climate strategy * Walmart owners backing campaigns to limit rooftop solar power * 25 Devastating Effects Of Climate Change * Climate consensus: scientists and sceptics suspend hostilities

13 Oct 14 - The global economy could be losing as much as $1 trillion annually by the end of the century if countries do not take urgent steps to stop ocean acidification, says a new report.

6 Oct 14 - Despite the Australian prime minister's climate science scepticism, research funded by taxpayers has unanimously found man-made climate change guilty of causing the country's record-breaking temperatures last year.
---
6 Oct 14 - British-owned car manufacturing has been in decline for decades, but the shift to electric cars might be just what is needed for a revival.
6 Oct 14 - * Australia's investment in renewable energy slumps 70% in one year * UK delivers £9.4 million to boost low-carbon heating * World's first major power plant with carbon capture opens in...
6 Oct 14 - Australia's Greens have secured a deal with the Palmer United Party and Labor that effectively kills the federal government's plan to hand its environmental approval powers to the states under its...
6 Oct 14 - Protests against a proposed waste incinerator power plant involving thousands of residents took place in southern China over two weekends in mid-September.
29 Sep 14 - At the end of his summit meeting on the climate crisis, UN Secretary General Ban Ki-moon put out a list of accomplishments festooned with 46 bullet points, some of them marking concrete new pledges,...
29 Sep 14 - There were a few notable absentees among the more than 120 world leaders gathered in New York for last week's United Nations Climate Summit - and perhaps most notable of all was the head of the...
29 Sep 14 - Even as nations gathered in New York to discuss global-level action on climate change, there was strong recognition that cities, not countries, have so far played the pivotal role in the world's...
29 Sep 14 - * Chile becomes the first South American country to tax carbon * UK to introduce fracking drilling law despite 99% opposition * US Homeland Security moves to tackle climate change risks * Hawaii's...
29 Sep 14 - Australian businesses wanting to keep up to date with the international carbon market during their country's retreat from carbon pricing have formed a new regional agreement.
22 Sep 14 - A new report called Better Growth, Better Climate draws the seductive conclusion that "we can create lasting economic growth while also tackling the immense risks of climate change".
22 Sep 14 - WORLD WEB: Largest-ever climate change march rolls through NYC * China cautious on fresh commitments ahead of climate change summit * Will the new EU Commission assure Europe's leadership on...
22 Sep 14 - By TIM RADFORD.- New projections say the population of the planet will not stabilise at 9 billion sometime this century. In fact, there is an 80 per cent likelihood that, by 2100, it will reach at...
---