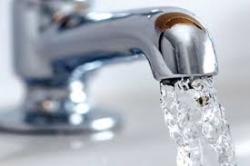 Monday - More than 40 per cent of the world's great cities supplied by surface water could become vulnerable to shortages and drought by 2040, according to new research.

Monday - * Citigroup sets $100b funding goal for green projects * Deutsche bank seeks to buy $1b in green bonds * Carbon pricing pays the way for cleaner energy * EU introduces new rules to make cooking greener * Alberta's climate-change fund tackles cattle and crop greenhouse gas emissions

16 Feb 15 - European Union politicians are expected to agree on a compromise 2018 start date for reforms to the Emissions Trading System to try to bridge divisions over efforts to prop up the world's biggest carbon market.
16 Feb 15 - * UK political leaders sign climate consensus ahead of election * Germany moves to legalise fracking * Vatican mulling new department to tackle environmental issues * Japan has more car chargers than gas stations * Nissan's glow-in-the-dark LEAF car highlights solar energy benefits

16 Feb 15 - A key milestone on the route to a new, universal agreement on climate change has been reached by more than 190 states meeting in Geneva.

9 Feb 15 - The world can enjoy higher standards of living and more travel, while drastically cutting emissions to avoid dangerous climate change – but only with sweeping changes to our infrastructure, the natural world and agriculture, a new analysis has found.

9 Feb 15 - * France to axe coal subsidies while EU stalls * Can the coal industry lead a carbon capture makeover? * Abbott denies China's carbon trading plan shows he is out of step * Climate change to blame for Australia's record hottest year, says report * Landlords to be banned from renting out energy-inefficient properties * BP embraces climate change risk resolution * Wales follows Scotland and votes in favour of fracking moratorium * Pollution kills far more people than malaria or ebola in...
---
2 Feb 15 - By KIERAN COOKE.- Doing the right thing in the environs of the University of California, Davis – one of the foremost agricultural institutions in the US – means driving a carbon-efficient car. And...
2 Feb 15 - * Biofuels are not a green alternative to fossil fuels * China coal production falls for first time this century * Europe losing influence in climate negotiations * Ban's new climate adviser warns...
2 Feb 15 - Hopes that India and the US might announce ambitious plans to co-operate in tackling climate change have proved wide of the mark.
27 Jan 15 - Climate change is as much an economic problem as an environmental one. The effects of climate change, such as damage from more severe weather or health problems from higher temperatures, will impose...
27 Jan 15 - * Ban Ki-moon: Lack of focus on green investment 'troubling' * World's leading companies join campaign for 100% renewable power * EU to launch diplomatic offensive ahead of Paris climate talks *...
27 Jan 15 - The United Nations has its first top official whose only job is to deal with climate change.
22 Dec 14 - The end of the year is nigh and it's a time for Christmas and New Year parties and gatherings. In the southern hemisphere that means barbecues and beaches. In the northern hemisphere it's mulled wine...
22 Dec 14 - WORLD WEB: * UN boss: Lima was a reality check, and leaders need to step up for Paris * Green bonds sell big in 2014 as finance bids to help climate * Washington targets polluters with...
22 Dec 14 - Australia's emissions of climate-changing greenhouse gases are going up and up – and are set to rise by more than 50% over 1990 levels by 2020, according to new research.
22 Dec 14 - The Netherlands, Austria, Belgium and Sweden have issued a joint call to ban the microplastics used in detergents and cosmetics, saying the measure will protect marine life – and seafood – from...
22 Dec 14 - Devoted followers of international wrangling on climate change will see much that they recognise in the five-page text emanating from the UN climate talks in Lima.
22 Dec 14 - Voluntary programmes are all the rage. From ratcheting up obesity cybersecurity to fighting obesity, firms in the United States and elsewhere voluntarily make pledges to do better than governmental...
---