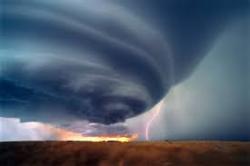 Monday - By KEIRAN COOKE.- Zheng Guogang, head of the China Meteorological Administration, says future variations in climate are likely to reduce crop yields and damage the environment.

Monday - * Satellite data indicates sea levels rising faster than expected * UK faces European court over coal plant emissions * Pakistan shelves six coal-fired power projects * Rockefeller family tried and failed to get ExxonMobil to accept climate change

23 Mar 15 - Nature has been replaced by humans as the driving force behind changes on the planet − and we need to take urgent action if we are to avoid our own destruction.

23 Mar 15 - Efforts by major fashion brands to remove toxic chemicals from their supply chains and to tackle water pollution are under the public spotlight.

23 Mar 15 - * France decrees new rooftops must be covered in plants or solar panels * Gates Foundation has $1.4bn in fossil fuel investments * Costa Rica powered by 100% renewable energy for first 75 days of 2015

16 Mar 15 - Analysis of temperature records and reconstructions of past climates indicates that the pace of global warming is about to accelerate.
16 Mar 15 - Time is divided by geologists according to marked shifts in the Earth's state. Human activity has clearly altered the land surface, oceans and atmosphere, and re-ordered life on Earth. This suggests that the planet has entered a new human-dominated geological epoch, called the Anthropocene.
---
16 Mar 15 - A senior French political leader has told an international conference on how to reduce the risk from natural disasters that 70 per cent of them are now linked to climate change, twice as many as 20...
16 Mar 15 - * Norway's giant fund increases stake in oil and gas companies to £20b * China's dirty coal plants face climate risk, investors warned * Japan continues to re-embrace coal * Energy efficiency...
9 Mar 15 - * EU commits to cut emissions 'at least' 40% by 2030 in UN pledge * Canadian government pushing First Nations to give up land rights for oil and gas profits * China blocks web access to documentary...
2 Mar 15 - International business leaders say that the success of new climate and energy plans for Europe hang on how effectively they are implemented.
2 Mar 15 - China's push for more intense farming has kept its city dwellers well-fed and has helped to lift millions of rural workers out of poverty … but it has come at a cost.
2 Mar 15 - * End of the Pachauri era: The evolution of consensus on climate science * Reducing food waste could save the global economy $300 billion a year * Germany sees four-fold increase in renewables...
23 Feb 15 - More than 40 per cent of the world's great cities supplied by surface water could become vulnerable to shortages and drought by 2040, according to new research.
23 Feb 15 - * Citigroup sets $100b funding goal for green projects * Deutsche bank seeks to buy $1b in green bonds * Carbon pricing pays the way for cleaner energy * EU introduces new rules to make cooking...
16 Feb 15 - European Union politicians are expected to agree on a compromise 2018 start date for reforms to the Emissions Trading System to try to bridge divisions over efforts to prop up the world's biggest...
16 Feb 15 - * UK political leaders sign climate consensus ahead of election * Germany moves to legalise fracking * Vatican mulling new department to tackle environmental issues * Japan has more car chargers...
16 Feb 15 - A key milestone on the route to a new, universal agreement on climate change has been reached by more than 190 states meeting in Geneva.
9 Feb 15 - The world can enjoy higher standards of living and more travel, while drastically cutting emissions to avoid dangerous climate change – but only with sweeping changes to our infrastructure, the...
---