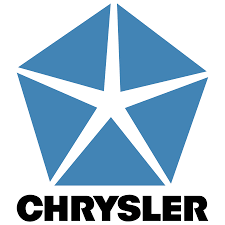 Thursday - California says it won't buy cars from General Motors, Chrysler, Toyota, Nissan and other automakers that are aligning with the Trump administration in its battle over emissions rules.

Tuesday - US political firebrands Alexandria Ocasio-Cortez and Bernie Sanders have unveiled the next step to their Green New Deal plan with a bill focused entirely on reimagining public housing.

Tuesday - In Brooklyn, they're making vodka without potatoes or grains. The key ingredients are hydrogen and captured carbon dioxide.

11 Nov 19 - Lawyers for New York State and ExxonMobil have wrapped up a landmark climate fraud trial, shaping a tangle of testimony and evidence.

5 Nov 19 - Despite abandoning the Paris Agreement deal it helped to broker, the US will continue to influence global rulemaking on climate change.

4 Nov 19 - An investor whose firm saw the 2008 mortgage crisis coming, is warning that another financial disaster may be growing inside the real estate market: this time inflated by climate change denial on the coasts.

4 Nov 19 - Former ExxonMobil chief executive Rex Tillerson has taken the witness stand in the company's climate fraud trial and gave the clearest defense yet for his former employer.
---
1 Nov 19 - Greenhouse gas emissions from the United States will fall even if the country pulls out of the Paris Agreement, a new report says.
25 Oct 19 - The green economy has grown so much in the US that it employs around 10 times as many people as the fossil fuel industry.
25 Oct 19 - Telling their story before a Congressional committee for the first time, two former ExxonMobil scientists have detailed how the oil giant turned its back on the research they did for the company 40...
24 Oct 19 - ExxonMobil has gone on trial in a packed courtroom in New York, where the oil giant stands accused of defrauding investors by misleading them about the risks it faces from future climate regulations.
22 Oct 19 - The New York attorney-general says Exxon used two sets of books and misled investors by downplaying the potential costs of carbon emissions.
18 Oct 19 - Donald Trump's administration is proposing to lift longstanding restrictions on logging in part of southeast Alaska known as "America's Amazon".
27 Sep 19 - Air pollution scientists disbanded by the Trump administration plan to continue their work with or without the US government.
24 Sep 19 - In the past five decades US bird numbers have plummeted by 29 per cent. As populations dwindle, so do the chances of species survival.
23 Sep 19 - California and 23 other states have filed a lawsuit to stop the Trump administration from blocking California's authority to set emission standards for cars and trucks.
19 Sep 19 - Oil and gas executives are holding an exclusive invitation-only forum with delegates to next week's UN climate summit, in what critics have condemned as an attempt to influence negotiations.
19 Sep 19 - The Trump administration is poised to end California's authority to set its own vehicle emissions standards and bar states from establishing their own regulations.
17 Sep 19 - The White House is not only overturning as many environmental protections as it can - it also wants to significantly change the legal landscape to make it harder to reinstate them.
---