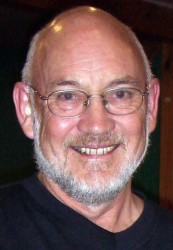 15 May 19 - Technologies like turning human waste into electricity could meet a large chunk of the Government's 2030 methane reduction target.

3 May 19 - The economic and political energy systems suggest that oil-rich countries of the Arabian Gulf will continue to dominate energy trade even in the post-fossil era.

26 Apr 19 - Dutch engineers are building what will be the world's largest archipelago of islands made up of sun-tracking solar panels.

4 Apr 19 - Hydrogen fuel could replace the Huntly coal and gas-fired power station to give New Zealand a totally renewable electricity generation system, the Helen Clark Foundation says in its first foray into public policy.

28 Mar 19 - Energy generator and retailer Mercury says it is going ahead with what will be the country's third-largest wind farm.

19 Mar 19 - Taranaki is talking up the hydrogen economy to replace its petrochemical wealth.

19 Mar 19 - A new ultra-thin film that absorbs solar energy could revolutionise the harvesting of solar thermal energy.
---
19 Mar 19 - If you like chocolate you'll love this: the same tree that provides your indulgent treat is helping to slow climate change, thanks to cocoa fuel.
18 Mar 19 - The fuel used to thrust enormous rockets away from Earth's gravitational pull is hydrogen - and it also holds potential as a source of energy for daily activities like driving and heating houses.
18 Mar 19 - A new study contradicts fears that using solar geoengineering to fight climate change could dangerously alter rainfall and storm patterns in some parts of the world.
13 Mar 19 - Modern coal-fired power stations produce more ultrafine dust particles than road traffic and can even modify and redistribute rainfall patterns, a new 15-year international study shows.
12 Mar 19 - A decision to replace two coal-fired boilers at Christchurch Hospital with boilers that burn wood will help to create confidence in the woody biomass market, the Bioenergy Association says.
11 Mar 19 - A wind turbine company set up to make New Zealand "the Denmark of the Southern Hemisphere" is barely surviving because New Zealand continues to prop up dying industries, its founder says.
5 Mar 19 - The New Plymouth District Council might need to rethink the services it provides for its residents as the district's fossil-fuel wealth declines, says a report out today.
28 Feb 19 - New Zealand could slash five million tonnes off its annual greenhouse gas emissions through the use of biomass energy in factories and for heavy transport, new figures show.
22 Feb 19 - Low carbon prices are stopping many large plants switching to low-emissions fuels, a report says.
21 Feb 19 - Commodities giant Glencore has bowed to pressure from shareholders to limit coal production for environmental reasons.
20 Feb 19 - Cutting carbon subsidies for trade-exposed heavy emitters could see large companies leave the country, says the oil and gas sector.
20 Feb 19 - Renewable energy will be the world's main source of power within two decades, according to BP.
---