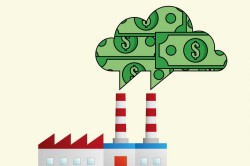 Friday - Officials are calculating the number of dodgy carbon credits New Zealand used in meeting its emissions reduction target, raising the prospect that the country might yet make good on its actions.

Friday - Getting New Zealanders out of their cars and on to their feet or bikes would cut greenhouse gas emissions by 194,000 tonnes a year, researchers say.

Friday - Improving energy efficiency is a cheaper way of meeting New Zealandís 100 per cent renewable electricity target than building new power stations, a Government agency says.

Friday - Ten years ago, oil company Exxon Mobil said it was moving into biofuels.

Thursday - FONTERRA is implementing an immediate ban on new coal-fired boilers, but says it is not yet ready to be coal-free.

Thursday - New Zealand should have a Cabinet minister responsible for meeting the Sustainable Development Goals, the United Nations has been told.

Thursday - Ten years ago, associate climate minister Tim Groser was hopeful some sort of agreement to replace the Kyoto Protocol would be negotiated in Copenhagen later that year.
---
Wednesday - The Bioenergy Association wants farmers who cut greenhouse gas emissions to be eligible for carbon credits now.
Wednesday - Ten years ago, New Zealand was hopeful of making progress on the way greenhouse gas emissions from agriculture were treated in international climate agreements.
Tuesday - Farmers will face a price on emissions from 2025 at the latest, the Government says.
Tuesday - The Government is pushing ahead with plans to make New Zealandís electricity generation 100 per cent renewable, despite advice from the Interim Climate Change Committee that it would be better to...
Tuesday - Submitters on the zero-carbon bill support a target of limiting warming to 1.5deg being enshrined in legislation.
Tuesday - Emissions from government vehicles are falling.
Tuesday - Ten years ago, Al Gore was telling Australia to get on with carbon trading.
15 Jul 19 - The Labour Party is building a campaign base to push through the zero-carbon legislation.
15 Jul 19 - Farmers facing falling log exports and prices for timber from woodlots are being urged to consider a new market Ė bioenergy.
15 Jul 19 - Ten years ago, we got the first hint that the Maori Party was going to support changes to the Emissions Trading Scheme.
15 Jul 19 - An ambitious export plan could generate billions of dollars and make Australia the centre of low-cost energy in a future zero-carbon world.
12 Jul 19 - Functioning international carbon markets are a decade away Ė probably two, New Zealandís climate minister says.
---