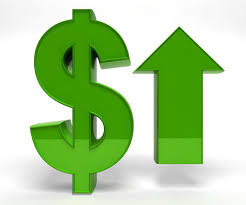 Tuesday - New Zealand carbon prices have shot to record levels on the back of proposed changes to the Emissions Trading Scheme.

Tuesday - By publisher ADELIA HALLETT | It's 2020 – election year in New Zealand and the year global greenhouse gas emissions should peak if we're to have a reasonable shot at keeping warming to 1.5deg.

Tuesday - Switzerland is joining the New Zealand-initiated trade agreement on climate change.

Tuesday - Emissions returns have opened, and close on March 31.

Tuesday - Ten years ago, New Zealand had a trade surplus in Kyoto carbon units, selling nearly 1.5 million in Europe and buying just over 400,000 units, mainly from Switzerland.

19 Dec 19 - New Zealand's projected greenhouse gas emissions are falling.

17 Dec 19 - The names of the experts who will make up the Climate Change Commission have been announced.
---
17 Dec 19 - Climate minister James Shaw says a handful of countries are preventing the settling of rules governing global carbon markets.
13 Dec 19 - Allowing countries to carry Kyoto credits forward could effectively kill the Paris Agreement, negotiators are being told.
13 Dec 19 - Greenhouse gas emissions jumped in the last part of the year as low lake levels forced the country to burn coal to make electricity.
13 Dec 19 - By publisher ADELIA HALLETT | This year will be remembered for two things – the passing of the zero-carbon act and the year in which our children got angry with us over climate change.
13 Dec 19 - Ten years ago, the United States stunned the COP15 climate talks in Copenhagen by saying China and other major developing countries would have to pull their weight in the next global climate...
12 Dec 19 - Any breakthrough in talks over rules governing international carbon trading is likely to come at the last minute, says climate minister James Shaw.
12 Dec 19 - Failure to cut greenhouse gas emissions has seen New Zealand ranked 37th and in the "low" category in an international assessment of performance on climate change.
12 Dec 19 - State schools, hospitals and science institutes are moving out of coal.
12 Dec 19 - Ten years ago, hopes were fading for a new global agreement on climate change coming out of the COP15 negotiations in Copenhagen.
11 Dec 19 - New Zealand's greenhouse gas emissions will decrease steadily to 2030 but will still be well above 1990 levels, officials have told international climate talks in Madrid.
11 Dec 19 - Ten years ago, Carbon News revealed Treasury had told the Government not to remove the cap on the amount of free carbon credits issued to heavy-emitting industry, saying it would be expensive,...
10 Dec 19 - New Zealand might not increase its 2030 emissions reduction target next year.
---