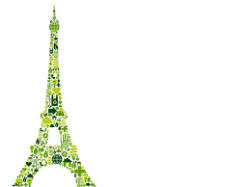 21 Jul 20 - New Zealand's 2030 emissions reduction target might be consistent with the Paris Agreement – it all depends on how you look at it, officials have told the Government.

12 Feb 20 - The Marshall Islands, Suriname and Norway have submitted plans for tougher action to tackle climate change before a five-year milestone of the Paris Agreement in 2020 - but almost 200 others - including New Zealand - have ignored an informal February 9 deadline.
3 Oct 19 - Investors representing more than $55 trillion say just a fraction of companies are doing their part in meeting the Paris Agreement.

25 Sep 19 - Delivering on a goal of net zero emissions is a 'daunting', 'civilisational' task, which the UN climate summit in New York showed leaders do not have plans to meet.

25 Sep 19 - The world's fourth-largest emitter, Russia, has formally adopted the Paris Agreement, drawing an end to months of national tensions on the subject.

23 Sep 19 - New Zealand will again take centre stage at international climate talks in New York, with Prime Minister Jacinda Ardern giving a keynote speech in the early hours of tomorrow morning.

17 Sep 19 - As world leaders converge on New York City for the United Nations Climate Action Summit on September 23, they enter what may be the most consequential week in climate politics since Donald Trump's surprise election as president of the United States in 2016.
---
11 Jul 19 - The Russian government will submit legislation to ratify the Paris climate agreement by September, but president Vladimir Putin warned against the perils of "absolutist" renewable energy.
7 Feb 19 - Russia, one of the world's highest-polluting hold-outs, has taken steps that could lead to ratification of the Paris Agreement.
1 Nov 18 - Only 16 countries out of the 197 that signed the Paris Agreement have defined national climate action plan ambitious enough to meet their pledges.
30 Oct 18 - Catholic Church leaders have urged governments around the world to ramp up their climate action efforts, calling for "ambitious implementation" of the Paris Agreement.
2 May 18 - All 197 countries which signed the Paris Agreement now have at least one law in place to limit global temperatures.
30 Apr 18 - A meeting to hammer out the "operating manual" for the Paris Agreement starts in Bonn today.
21 Mar 18 - THE PARIS accord is built on speculative tech fantasies. It can not save us from climate catastrophe, says Dr JASON HICKEL of the University of London.
8 Nov 17 - Syria has decided to sign the Paris agreement on climate change, the world's final functioning state to do so.
22 Sep 17 - President Daniel Ortega has announced that Nicaragua will sign the Paris Agreement, leaving the US and Syria the only two countries not taking part in the global accord.
28 Jul 17 - Whether countries have the legal right to back out of their climate commitments is irrelevant. It's up to defenders to make sure it hurts them politically.
27 Jul 17 - A new global temperature baseline casts doubt on humanity's ability to meet the Paris target.
7 Jun 17 - Global emissions can be pushed down to net zero by 2060 to meet the climate goals of the Paris Agreement, says the International Energy Agency.
---