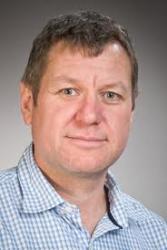 8 Mar 13 - International attempts to curb climate change will be put under the microscope by one of New Zealand's leading climate scientists.

8 Mar 13 - Extensive droughts across parts of New Zealand are part of a long-term trend toward increased frequency of anticyclones over New Zealand, a University of Canterbury weather expert says.
25 Jan 13 - Researchers have found that southern fish can cope with warmer waters, giving some hope for the future of the Antarctic environment.
14 Dec 12 - Climate change predictions made 20 years ago are proving reasonably accurate, a New Zealand expert says.

5 Oct 12 - Potential climate change trends over the next 90 years will be identified and examined in a new, multi-million dollar research project which aims to climate- proof New Zealand.

5 Oct 12 - Recent studies reveal significant warming of the world's lakes.

5 Oct 12 - Emergency management specialists from Massey University's Joint Centre for Disaster Research are to revisit the scene of the Rena oil spill in the Bay of Plenty as part of a $760,000 project investigating the resilience of communities having to cope with disaster on their doorstep.
---
14 Sep 12 - The High Court has rejected a legal challenge to the Niwa national temperature record.
7 Sep 12 - Not enough notice is being taken of the potential threat of rising sea levels in the rebuild of Christchurch, says University of Canterbury Gateway Antarctic director Professor Bryan Storey.
24 Aug 12 - Environmental research has been allocated more than $16 million in the latest Government science investment round.
17 Aug 12 - Climate change is affecting Australia's marine ecosystems more quickly than expected, with tropical fish and plankton moving south as waters warm.
27 Jul 12 - For several days this month, Greenland's surface ice cover melted over a larger area than at any time in more than 30 years of satellite observations.
13 Jul 12 - Plans by the National Institute of Water and Atmospheric Research to cut a number of senior science jobs at its Lauder office in Central Otago will spell the end of a world-class climate measurement...
24 Feb 12 - Research from The University of Auckland on changes in cloud height in the decade to 2010 has provided the first hint of a cooling mechanism that may be in play in the Earth's climate.
17 Feb 12 - University of Waikato scientists are hoping to create a smart water meter, completely powered by the water running through it.
10 Feb 12 - Two New Zealanders are caught up in a media row among scientists over the accuracy of predictions about human-induced climate change.
2 Dec 11 - Scientists say they are increasingly realising the importance of the Southern Ocean for New Zealand and Australia in the way that it acts as a "sink" absorbing a huge share of mankind's excess heat...
2 Dec 11 - A ground-breaking intelligent digital microscope developed at Massey University looks set to revolutionise climate research.