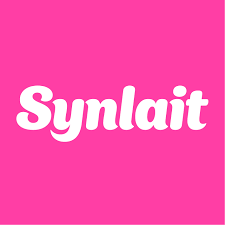 9 Dec 20 - New Zealand dairy producers and food processors have a great opportunity to benefit from recent emission-reduction pledges by global brands, Synlait Milk said.

8 Dec 20 - Corporate pork and dairy producers are producing biogas to reduce methane emissions. But the actual climate benefits are unclear, and often overstated.
25 Nov 20 - Fonterra is optimistic it will find a way to accurately measure the amount of greenhouse gas emissions being produced by each dairy farm in time to meet a Government deadline of 2022.

24 Nov 20 - Once again, researchers have shown that it should be possible to feed the human race and leave enough space for the rest of creation, simply by going back to centuries-old mixed farming practices.

20 Nov 20 - Every year on November 19, the United Nations celebrates one of public health's greatest inventions – the toilet. Those who are fortunate enough to have access to one spend more than a year of their lives on it, yet millions of people worldwide cannot use one and many have never even seen one.

13 Nov 20 - A project trialling plants that thrive in more extreme whether, including sphagnum moss and bulrushes, could offer farmers a future.

11 Nov 20 - New Zealand farmers wanting to take advantage of the growing demand for plant protein should be thinking peas.
---
6 Nov 20 - Emissions from food production alone could sink the world's chances of meeting the Paris Agreement, scientists are warning in research with major implications for New Zealand.
5 Nov 20 - Farmers could cut the country's greenhouse gas emissions by two million tonnes a year by crossing beef and dairy cattle, scientists say.
3 Nov 20 - An international consortium of scientists has worked out − once again − how to conserve life on the planet and absorb dramatic quantities of the atmospheric carbon that is driving...
13 Oct 20 - Policymakers urgently need ideas on ways to end hunger. But a global review of the literature finds that most researchers have had the wrong priorities.
8 Oct 20 - Global growth in nitrous oxide emissions from intensive farming is jeopardising climate goals, scientists say in a major new paper.
2 Oct 20 - British food retailer Marks & Spencer eliminated soya from the production of all its milk as part of its commitment to end deforestation in its supply chain.
29 Sep 20 - UNITED STATES scientists have worked out how to feed nine billion people and save wild life from extinction, both at the same time – thanks to healthy lentils.
11 Sep 20 - Developers of a new ryegrass say it could cut methane emissions from animals by nine per cent.
11 Sep 20 - For thousands of years, an unknown virus lingered quietly among the wild ruminants of South Africa.
7 Sep 20 - The world's biggest pork producer is promising to be carbon-negative on its own emissions by 2030.
3 Sep 20 - If climate minister James Shaw has his way, putting a carbon charge on agriculture should be as straight-forward as farmers doing a quick calculation to show whether they're in the black or the red...
28 Aug 20 - Environmental certification company Toitû Envirocare says its new farm-carbon certification programmes will help farmers get a slice of a huge international market for sustainable products.
---