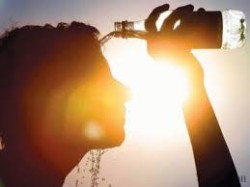 Wednesday - The deadly global heatwave has made it impossible to ignore: in cities worldwide, we are now divided into the cool haves and the hot have-nots

Wednesday - France plans to introduce a penalty system next year that would increase the costs of consumer goods with packaging made of non-recycled plastic.

Wednesday - Unregulated, unnoticed coal mines across the US are leaking a potent greenhouse gas with the same greenhouse effect as 13 million cars.

Wednesday - A 16-year study of ocean conditions in Antarctica suggests that the periodic arrival of warm currents as a result of natural variability is worsening the rate of ice mass loss from key glaciers.

Tuesday - Money channelled through secretive tax havens has been used to fuel deforestation in the Amazon and illegal fishing around the world, racking up a heavy environmental toll.

Tuesday - The amount polluters pay for emitting carbon in the EU has hit a 10-year high, in a blow for coal power station owners and a boost for renewable energy.

Tuesday - Ridiculed at first, the project to clean up Kual Lumpur's Klang river is on track to be completed on time and below budget.
---
Tuesday - This year has seen record-breaking temperatures across the globe. What is at risk in this increased heat?
Tuesday - Tales of giants helped people to explain the sometimes cataclysmic changes to the environment they saw around them.
Monday - The future of the UN's major climate fund hangs in the balance, with a looming cash shortfall and a boardroom locked in conflict.
Monday - Some plastics cannot be recycled yet, but turning them back to oil could help to solve the problem.
Monday - Brazil has already hit its 2020 targets for cutting emissions from deforestation, according to the government.
Monday - Cows will play a key part in a nearly $120 million settlement which, if approved, aims to mitigate the climate impact of one of the largest US natural gas leaks.
Monday - Around 600 of AccorHotel's sites across the world now grow their own produce on site for use in its restaurants and bars as part of food waste drive.
Monday - Six crows trained to pick up cigarette ends and rubbish will be put to work this week at a French historical theme park.
Friday - California has struck back at the Trump administration over air pollution, unveiling a proposal that would force carmakers to comply with the state's strict standards for tailpipe emissions.
Friday - Indonesia is taking an explosive approach to illegal fishing ... and it's putting the industry back on a path to suistainability.
Friday - New studies linking heart disease to supposedly 'safe' levels of pollution lay bare the human cost of using fossil fuels.
Friday - Three scientists explain the unprecedented danger facing the western US and call for new solutions to a growing threat.
---