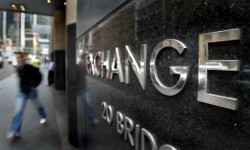 Tuesday - New analysis shows 22 of Australia's largest companies are actively working to undermine the Paris Agreement targets, betting shareholders' money on strategies that assume global climate change action fails.

Friday - Australia, like its competitors Qatar, Canada and the US, aspires to become the world's largest exporter of gas, arguing this helps importing nations reduce their greenhouse emissions by replacing coal.

Friday - Toyota and the Australian Renewable Energy Agency will kick in $7.4m to transform part of the carmaker's decommissioned Melbourne car manufacturing site into a commercial-grade hydrogen production and refuelling site.

14 Mar 19 - Australia's high rates of forest loss and weakening land clearing laws are increasing bushfire risk, and undermining the country's ability to meet national targets aimed at curbing climate change.

12 Mar 19 - Western Australia's environmental protection authority has announced tough new measures aimed at curbing greenhouse gas emissions from large projects.

8 Mar 19 - Australians will remember the past few months as the angriest summer they have known - a time so hot that fruit cooked on the trees.

5 Mar 19 - Extreme weather events are causing severe damage to native flora and fauna, but the casualties are slipping under the radar.
---
1 Mar 19 - Australia's greenhouse gas emissions continue to rise, reaching their highest on a quarterly level since mid-2011.
25 Feb 19 - Australian leader Scott Morrison will attempt to appeal to voters by rebadging Tony Abbott's emissions reduction fund as a "climate solutions" fund – with $2bn to be rolled out over 10 years.
19 Feb 19 - Tuvalu Prime Minister Enele Sopoaga has angril rejected the idea that islanders would exchange maritime rights for Australian citizenship, telling Canberra to focus on breaking its coal addiction
19 Feb 19 - Australian scientists say relentless, sustained, and needlessly personal media attacks on those analysing the impacts of the Adani coalmine undermines the role of science.
15 Feb 19 - There's no way Australia achieve the targets five years early without major policy changes, which are unlikely under the current government, says a leading climate scientist.
15 Feb 19 - The discovery that some trees can "remember" heatwaves could help forest managers to deal with the impacts of climate change.
15 Feb 19 - Australia has been going through one of its hottest and stormiest summers on record and usually temperate Tasmania, its island state (https://tinyurl.com/y4snt4pg), has taken a battering.
12 Feb 19 - Australia could reach the equivalent of 100 per cent renewables by 2032, if the current rates of installation of wind and solar continue, says a new report.
11 Feb 19 - Environmental groups are cheering a decision in NSW's Land and Environment Court that found the emissions of greenhouse gases and resulting climate change from a proposed coal mine were among the...
7 Feb 19 - Australia's summer sports obsession could face interruptions as extreme weather events increase.
4 Feb 19 - AUSTRALIA sweltered through the hottest month in its history in January and climate experts say temperatures are rising faster than predicted.
22 Jan 19 - It was 48.9C last Tuesday in Port Augusta, South Australia, an old harbour city that now harvests solar power.
---