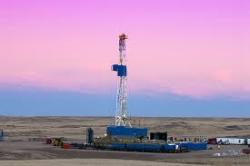 Monday - A Texas judge has dismissed a million dollar lawsuit filed by a family who say their lives have been ruined by noxious emissions from oil and gas facilities near their home.

Monday - * Corporate Australia in denial over climate change, says former coal executive * Korean businesses decry carbon trading plan * India deals blow to climate negotiations * Tuvalu PM says climate change like a weapon of mass destruction * Al Gore enlists youth for climate control * 11 ways young people have revolutionised the climate debate * Project Survival: How Pacific island youth are facing down climate change
Monday - Scenic cascades will carry water through Sydney Parkís wetlands to the cityís largest storm water harvesting system to create a haven for native frogs and birds and encourage bush regeneration.
Monday - Sydney is putting its recycling system under ground

11 Aug 14 - Beijing will ban coal sales and use in its six main districts and other regions by the end of 2020 to cut air pollution.

11 Aug 14 - Adapting for climate change is no longer just a recommendation in New York State - it's about to become the law.

11 Aug 14 - * The corporatisation of US green energy: a double-edged sword worth billions * World's top PR companies rule out working with climate deniers * European electric car sales continue to accelerate * Women to watch ahead of the UNís 2015 climate summit * Europe launches mobile app to help public monitor air pollution * Used-cigarette butts to power your computer * Contractor jailed for 28 months for dumping fracking waste
---
11 Aug 14 - The European Commission is reviewing its impact assessment guidelines amid accusations that science is becoming increasingly politicised and scientists manipulated by policymakers and powerful...
11 Aug 14 - By KAROLINA WYSOCZANSKA.- During Chinese premier Li Keqiangís last visit to Britain, China signed a series of deals on energy and low carbon technology, and a declaration of cooperation on climate...
4 Aug 14 - Failure to factor immediate action on climate change into American policies and business plans aimed at economic prosperity will lead to havoc, warns former United States Trade Secretary.
4 Aug 14 - * China regulator approves fresh supply for carbon market * Obama cranks up pressure on critics with latest climate play * Belarusians caught littering could have cars confiscate * US Navy...
1 Aug 14 - The world could face economic consequences worth billions of dollars if it doesn't act now to curb global warming, the White House warns.
25 Jul 14 - Most worldwide climate indicators last year continued to reflect trends of a warmer planet, according to the State of the Climate in 2013 report, released this week by the American Meteorological...
25 Jul 14 - * Giving up beef will reduce carbon footprint more than cars, says expert * Small Colorado town picks big-time fight over fracking * Fremantle bans plastic bags and imposes fines of up to $2500 *...
25 Jul 14 - More than half of the jobs in the European Unionís 28 member states will be impacted significantly by advances in technology over the coming decades, according to calculations by the thinktank...
18 Jul 14 - A failure to act to reduce the impacts of climate change could cost Europe dear in lives lost and economic damage, according to a European Commission study.
18 Jul 14 - The sale of carbon credits for the first time will finance projects that help to tackle climate change.
18 Jul 14 - * UK cities will exceed EU pollution limits until 2030 * Merkel returns to climate politics with call for EU leadership * Political meddling is damaging UK's low-carbon energy sector * It's time...
11 Jul 14 - The word is "ambition," and it's being voiced with extra urgency by those who worry that the world's leaders won't soon commit themselves to measures strong enough to combat climate change.
---