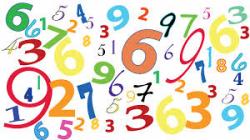 27 Jan 15 - Climate change is as much an economic problem as an environmental one. The effects of climate change, such as damage from more severe weather or health problems from higher temperatures, will impose a cost on society.

27 Jan 15 - * Ban Ki-moon: Lack of focus on green investment 'troubling' * World's leading companies join campaign for 100% renewable power * EU to launch diplomatic offensive ahead of Paris climate talks * After the oil price crash, it's time for a carbon tax * How will California get 50% of its energy from 'renewable resources' by 2050? * Amazon plans wind farm to power its data centres

27 Jan 15 - The United Nations has its first top official whose only job is to deal with climate change.

22 Dec 14 - The end of the year is nigh and it's a time for Christmas and New Year parties and gatherings. In the southern hemisphere that means barbecues and beaches. In the northern hemisphere it's mulled wine and cosy fireplaces. But for all of us, it probably means we'll be subjected to at least one ranting, fact-free sermon by a Typical Climate Change Denier (TCCD).

22 Dec 14 - WORLD WEB: * UN boss: Lima was a reality check, and leaders need to step up for Paris * Green bonds sell big in 2014 as finance bids to help climate * Washington targets polluters with billion-dollar cap-and-trade plan * Major coral bleaching in Pacific may become worst die-off in 20 years * Honda's hydrogen fuel car to make US debut at Detroit auto show

22 Dec 14 - Australia's emissions of climate-changing greenhouse gases are going up and up – and are set to rise by more than 50% over 1990 levels by 2020, according to new research.

22 Dec 14 - The Netherlands, Austria, Belgium and Sweden have issued a joint call to ban the microplastics used in detergents and cosmetics, saying the measure will protect marine life – and seafood – from contamination.
---
22 Dec 14 - Devoted followers of international wrangling on climate change will see much that they recognise in the five-page text emanating from the UN climate talks in Lima.
22 Dec 14 - Voluntary programmes are all the rage. From ratcheting up obesity cybersecurity to fighting obesity, firms in the United States and elsewhere voluntarily make pledges to do better than governmental...
15 Dec 14 - A deal struck in Lima between 196 nations today leaves open the possibility of saving the planet from dangerous overheating. But its critics say the prospects of success are now slim.
15 Dec 14 - Carbon trade volume in Beijing has reached 105 million yuan ($NZ21.8 million) since a carbon emissions trading scheme was launched in the city a year ago.
15 Dec 14 - * Welcome to Planet Oz: Julie Bishop's speech to Lima climate talks * Change of heart: Abbott government commits $200m to Green Climate Fund * Cutting carbon a good business opportunity, private...
15 Dec 14 - While the political spotlight focused on the world's two biggest polluters − China and the US − in the run-up to the Lima climate talks, pressure is mounting on India to set emissions...
8 Dec 14 - It's official, even though it won't be conclusive for a few months yet: if present trends continue, 2014 will be one of the hottest years on record − and quite possibly the hottest of them all.
8 Dec 14 - * Adapting to a warmer climate could cost almost three times as much as thought, says UN report * German government approves €80 billion climate package * Local buddy scheme to help boost...
8 Dec 14 - As climate negotiators meet at the US-China climate deal United Nations' Lima summit, which comes hot on the heels of the landmark
1 Dec 14 - A new round of talks in Lima is an opportunity to raise immediate awareness on climate change and lay the foundation for a new universal agreement to be adopted in 2015, says a top UN official.
1 Dec 14 - How cities develop will be critical to achieve economic growth and tackle climate change, according to a new series of studies.
1 Dec 14 - By ELIZABETH DOUGLASS.- Depending on who you ask, the $9.6 billion in pledges for the Green Climate Fund is either a woeful start or an encouraging sign that wealthy nations are serious about helping...
---