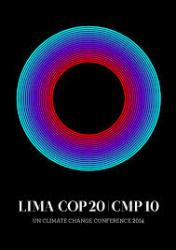 15 Dec 14 - A deal struck in Lima between 196 nations today leaves open the possibility of saving the planet from dangerous overheating. But its critics say the prospects of success are now slim.

15 Dec 14 - Carbon trade volume in Beijing has reached 105 million yuan ($NZ21.8 million) since a carbon emissions trading scheme was launched in the city a year ago.

15 Dec 14 - * Welcome to Planet Oz: Julie Bishop's speech to Lima climate talks * Change of heart: Abbott government commits $200m to Green Climate Fund * Cutting carbon a good business opportunity, private sector told * EU court nails Austria, Poland over breaches to green energy rules * Scots' renewable energy offsets a million tonnes of CO2 every month * How to harvest energy from everything that moves

15 Dec 14 - While the political spotlight focused on the world's two biggest polluters − China and the US − in the run-up to the Lima climate talks, pressure is mounting on India to set emissions targets to help to prevent the planet overheating.

8 Dec 14 - It's official, even though it won't be conclusive for a few months yet: if present trends continue, 2014 will be one of the hottest years on record − and quite possibly the hottest of them all.

8 Dec 14 - * Adapting to a warmer climate could cost almost three times as much as thought, says UN report * German government approves €80 billion climate package * Local buddy scheme to help boost renewables and energy efficiency * Gobal emissions scheme talks renewed * Major new study confirms wind farms do not harm human health

8 Dec 14 - As climate negotiators meet at the US-China climate deal United Nations' Lima summit, which comes hot on the heels of the landmark
---
1 Dec 14 - A new round of talks in Lima is an opportunity to raise immediate awareness on climate change and lay the foundation for a new universal agreement to be adopted in 2015, says a top UN official.
1 Dec 14 - How cities develop will be critical to achieve economic growth and tackle climate change, according to a new series of studies.
1 Dec 14 - By ELIZABETH DOUGLASS.- Depending on who you ask, the $9.6 billion in pledges for the Green Climate Fund is either a woeful start or an encouraging sign that wealthy nations are serious about helping...
1 Dec 14 - * Pope Francis backs global efforts to tackle climate change * Medical students to be taught how to cope with impacts of climate change * EU agrees on law to make ships measure CO2 emissions *...
1 Dec 14 - Investment in Australia's renewable energy sector in the year to September 2014 was down 70 per cent on investment during the previous 12 months.
1 Dec 14 - The City of Sydney's Renewable Energy Master Plan- including plans to cut greenhouse gas emissions by 70 per cent by 2030 - has scooped the prestigious European Solar Prize 2014 award for excellence...
24 Nov 14 - It was quite a week for those waiting for some action on climate change.
24 Nov 14 - Global investment in climate change reduction has fallen for the second year in a row, a drop of $28 billion from 2012, and far below estimates of what is needed, according to new research
24 Nov 14 - International talks in Paris in 2015 could see the world's nations agree to limit global warming to a rise of 2C.
24 Nov 14 - * Next president could make or break US climate plans * Industry shock as marine energy leader Pelamis to call in administrators * Germany's climate targets unattainable with dirty coal power,...
24 Nov 14 - Extreme weather conditions predicted for the Pacific Ocean pose a significant threat for island states' industry and infrastructure, warns the United Nations.
24 Nov 14 - The UK government will be forced to urgently clean up illegal air pollution in British cities following a ruling in the European court of justice.
---