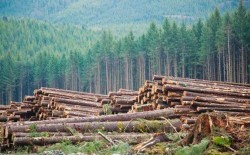 Friday - Forest owners – who yesterday called for a $200-a-tonne carbon tax on the burning of coal – say changes to the Emissions Trading Scheme should be signalled in the May Budget.

Friday - The Government announced plans this week to overhaul the rules governing air quality and fine particulate matter.

Friday - Ten years ago, Air New Zealand was refusing to comment on a report criticising jatropha, its preferred biofuel stock.

Friday - Today is the last day to make submissions on the Government's proposals to change the Emissions Trading Scheme's settings and on ways to accelerate the uptake of renewable energy generation.

Thursday - Forest owners are calling for a $200-a-tonne tax on the burning of coal and the implementation of the Government's promised "wood-first" policy.

Thursday - Parts of the tourism industry are so ill-informed about what climate change could do to New Zealand that they think the sector could actually benefit from it, a new report says.

Thursday - Ten years ago, uncertainty over plans for emissions trading schemes in the United States and Australia wasn't putting our Government off the idea.
---
Thursday - Prime Minister Jacinda Ardern leaves Fiji today for Sydney, where she will meet with Australian Prime Minister Scott Morrison.
Wednesday - Carbon prices of $50 a tonne – the figure the Government is putting forward as the new price cap – could put the price of diesel up 13c a litre and petrol up 7c a litre.
Wednesday - An industrial heavyweight that last year received $12 million worth of free carbon credits from taxpayers says it wants to work with the Government and community to create a low-carbon world.
Wednesday - Ten years ago, Australia's emissions trading plans were bogged down yet again as the Opposition blocked a vote in the Senate.
Wednesday - Prime Minister Jacinda Ardern's visit to Fiji continues today, where discussion on climate change is on the agenda.
Tuesday - New Zealand risks missing the chance to use biofuels to develop fuel independence and avoid buying costly international carbon credits, officials are being told.
Tuesday - Taxpayer-funded carbon credits were worth $12.1 million last year to Tiwai Point aluminium smelter operator Pacific Aluminium.
Tuesday - Air New Zealand is working with the US National Aeronautics and Space Administration to monitor climate change in New Zealand.
Tuesday - Ten years ago, trans-Tasman fuel company Gull was using New Zealand's carbon market as a testing ground for Australia.
Tuesday - Prime Minister Jacinda Ardern is in Fiji today and tomorrow, talking with Fiji PM Frank Bainimarama about climate change.
Monday - One of the country's largest emitters fears there might not be enough carbon credits available for surrender in 2021.
Monday - Revelations that fossil fuels are responsible for a greater percentage of methane in the atmosphere than was thought could be good news for New Zealand farmers – but only if the rest of the world is...
---