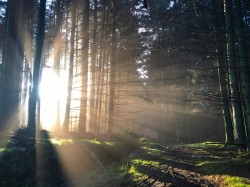 Tuesday - Researchers have found three new ways to double the solar dividend, making the sun work harder and deliver more to the renewable economy.

Tuesday - Forty years ago, a group of climate scientists sat down in Massachusetts for the first meeting of the "Ad Hoc Group on Carbon Dioxide and Climate".

Tuesday - Joe Biden, frontrunner for the Democratic nomination for US president, has one of the more ambitious rural climate-related goals ... but could his plan actually achieve net-zero emissions?
Tuesday - Taking a long-haul flight generates more carbon emissions than the average person in dozens of countries around the world produces in a whole year.

Monday - Someday, electric cars will just be cars. The big question is when will that happen?

Monday - Widespread increases in extreme heat due to climate change could bring unprecedented risks to the US in coming decades, a new study has warned.

Monday - The world economy collapsed when homeowners couldn't repay subprime mortgages. We're now making a similar bet on 'repaying' carbon emissions.
---
Monday - A mushroom suit for the deceased during burial offers a way to limit the environmental impact of traditional funerals.
Friday - To feed a global population that's hurtling toward 10 billion people, the world's farms will have to increase output faster and more efficiently than at any point in history.
Friday - Blanketing the globe with monocultures of forests and bioenergy crops is no dream fix to the climate crisis, a leaked draft report by the Intergovernmental Panel on Climate Change warns.
Friday - The Queen stands to make hundreds of millions of dollars from the world's biggest offshore windpower auction in a decade.
Thursday - Spraying trillions of tons of snow over west Antarctica could halt the ice sheet's collapse and save coastal cities across the world from sea level rise, according to a new study.
Thursday - A freedom of information request has revealed Adani sought the names of Australian scientists involved in reviewing groundwater management plans related to its proposed Carmichael mine.
Thursday - Cement is the key ingredient in concrete, which has been called the most destructive material on Earth.
Thursday - Feeding elephants increase in the amount of carbon that forests are able to store, says a new study.
17 Jul 19 - Record temperatures across much of the world over the past two weeks could make July the hottest month ever measured on Earth, according to climate scientists.
17 Jul 19 - Ursula von der Leyen has been confirmed as the first women president of the European Commission in a nail-biting vote that put climate change centre stage.
17 Jul 19 - Almost three out of four companies with a significant footprint on the world's forests have failed to provide data on their impact on global deforestation in 2018, according to a new study.
17 Jul 19 - THE UK Government has handed Jaguar Land Rover a loan guarantee of more than $NZ900,000 to help to accelerate its progress in the global electric vehicle race.
---