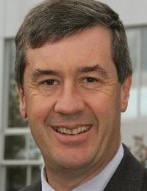 Friday - New Zealand businesses should now be asking how they are going to cut emissions in line with the country's international pledges – even if those commitments are not yet going far enough, says Toyota New Zealand managing director Alistair Davis.

Thursday - A carbon price floor would be challenging but would give businesses certainty and guarantee foresters a price that made planting trees worthwhile, officials told the Government.

Wednesday - The Government is unlikely to use New Zealand's banked carbon credits to make-good on hot-air credits we have already surrendered internationally, a Parliamentary select committee has heard.

21 Jun 16 - New Zealand's carbon price cap will not rise above $25 for a long time – but neither will it go down, Climate Change Minister Paula Bennett has told a select committee.

14 Jun 16 - New Zealand is failing to use joined-up thinking when it comes to preparing for the impacts of climate change, says the head of environmental planning at Waikato University.
10 Jun 16 - Defence Minister Gerry Brownlee says the Government is making every effort it can to cut New Zealand's greenhouse gas emissions.

9 Jun 16 - More than a billion dollars worth of New Zealand's road and rail networks is at risk from rising sea levels caused by climate change, a Ministry of Transport report says.
---
1 Jun 16 - The organisers of yesterday's Yes We Can! seminar on how to transition the New Zealand energy system to a low-carbon future have got a good problem – too many ideas.
1 Jun 16 - Management of at-risk native long-fin eels in the South Island is to be separated from management of their short-fin cousins.
31 May 16 - New Zealand could cut greenhouse gas emissions by nearly a million tonnes a year by 2030 through better energy management in commercial buildings, says the Energy Management Association.
31 May 16 - New Zealanders are about to get lessons in how not to waste food.
31 May 16 - New Zealand's Ambassador to Argentina has got a new job – selling the importance of finding ways to reduce greenhouse gas emissions from agriculture.
31 May 16 - The fourth round of the funding for research to cut agricultural greenhouse gas emissions is open.
27 May 16 - Revenue from the scrapping of the one-for-two subsidy will not be earmarked to fund emissions-reduction policies.
27 May 16 - What's in the Budget for climate change?
27 May 16 - Budget – what they said on the removal of the one-for-two carbon subsidy:
26 May 16 - Carbon prices jumped this afternoon on confirmation that the one-for-two subsidy is to be phased out, and could reach $20 by the end of the year.
26 May 16 - Carbon markets will expand on the back of the Paris Agreement, and carbon prices will need to rise to between $50 and $66 for the world to meet the climate change agreement's goals, a new survey says.
26 May 16 - Lloyd's, one of the world's biggest insurance companies, says the US government must stop providing insurance subsidies to homeowners building on flood plains and in coastal areas exposed to mounting...
---