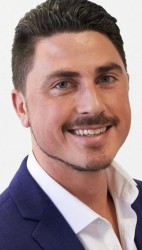 Friday - An international economist is in New Zealand preparing a report on how the country can cut all greenhouse gas emissions by 2050.

Tuesday - Nearly two dozen more stock exchanges are bringing in sustainability reporting standards – but NZX is not one of them.

2 Dec 16 - Parliamentary Commissioner for the Environment Dr Jan Wright is welcoming the news that Treasury is talking about the possible impacts on New Zealand of sea-level rise.
30 Nov 16 - A group of eminent New Zealanders who petitioned Parliament to order a risk assessment of the impacts of climate change is welcoming Treasury's apparent support for at least part of the idea.

28 Nov 16 - Strutting environmental credentials is paying off for businesses, as climate change rises rapidly as an issue in the minds of the public.

25 Nov 16 - New Zealand has started talking to countries about supplying carbon credits to help to meet its Paris Agreement emissions reduction pledge.

25 Nov 16 - Environment Minister Dr Nick Smith is talking to his new Australian counterpart about aligning environmental regulation.
---
24 Nov 16 - International momentum for action on climate change is building, despite the United States electing Donald Trump president, says New Zealand's climate change ambassador.
23 Nov 16 - A first report on how New Zealand can adapt to climate change – including environmentally sustainable economic growth - should be with the Government by May.
22 Nov 16 - A new international survey ranks New Zealand as one of the five worst-performing countries when it comes to climate policy – alongside Spain, Japan, Turkey and the Ukraine.
18 Nov 16 - The Prime Minister says the Emissions Trading Scheme is operating "pretty well".
18 Nov 16 - Climate change will be one of the first subjects New Zealand raises with US President-elect Donald Trump, the Prime Minister says.
17 Nov 16 - New Zealand might buy international carbon credits to meet 80 per cent of its Paris Agreement emissions reduction commitment, a Government paper shows.
15 Nov 16 - Treasury is looking at setting up a working party into how much climate change-induced sea-level rise will cost the country – even if its minister doesn't think it's a good idea.
15 Nov 16 - Treasury's opinion on whether New Zealand should retire more carbon credits to make up for the "dodgy" units it surrendered to meet it first emissions reduction pledge remains tantalisingly out of...
11 Nov 16 - New Zealand's legal ability to use carried-over Kyoto carbon units to meet its 2020 emissions reduction target is being questioned.
8 Nov 16 - The Government is pricing carbon into its forward projections at up to $152 a tonne in 2030.
7 Nov 16 - Gareth Morgan's new political party will have a strong focus on climate.
4 Nov 16 - New Zealand is showing "true leadership" on the development of global carbon markets, a new report says.
---