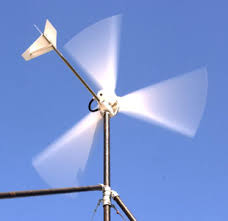 29 Nov 13 - The small-wind power market is expected to increase massively, from $609m in 2012 to $3 billion by 2020, says a new report.

29 Nov 13 - The Australian Government has made progress on establishing a one-stop-shop environmental approval process for offshore petroleum and greenhouse gas storage activities with the release of two draft reports for public comment.

29 Nov 13 - The Australian Coalition Government has announced its 2014 parliamentary calendar, with a rare mid-winter sitting for the new Senate as it seeks to fast track its repeal of the Carbon Pricing Mechanism.

29 Nov 13 - Glaciers of the central Southern Alps are in a state of rapid change with ice volumes set to reduce by up to 60 per cent by the end of this century, a study by Victoria University's Antarctic Research Centre shows.

29 Nov 13 - Auckland's NZI Centre has been awarded a five-star 'market leading' base building Certified Rating for energy use under NABERSNZTM, the office building energy rating scheme.

29 Nov 13 - Almost 200 countries have signed a deal on climate change in Warsaw, marking the start of a journey toward a binding international agreement at the 2015 UN climate talks in Paris.

29 Nov 13 - The economic loss suffered by the Pacific region could range from 2.9 per cent to as high as 12.7 per cent of annual GDP by 2100, according to a new study from the Asian Development Bank.
---
29 Nov 13 - * Top polluter China expands emissions trading * Markets have 'deep roots' in UN climate process * Coalition carbon policy not popular * Business beats the politicians in tackling climate...
29 Nov 13 - An motoring organisation has earned national recognition for leading the way with energy-efficient buildings and cutting carbon emissions in Australia.
22 Nov 13 - Climate Change Minister Tim Groser has put New Zealand's emissions-reduction credentials to the COP19 gathering in Warsaw.
22 Nov 13 - Another rubbish-bag maker has been prosecuted for making false claims about being environmentally friendly.
22 Nov 13 - New Zealand local authorities are missing something when they prepare their environmental policies, a no-till advocate says.
22 Nov 13 - The Christchurch rebuild has been recognised internationally as the best current example of urban regeneration.
22 Nov 13 - The first California forest carbon credits issued under the cap-and-trade offset protocols have been issued by the Air Resources Board.
22 Nov 13 - The founder of a green search engine says he could end tropical deforestation if he had as many customers at Google.
22 Nov 13 - Australia's CitySwitch Green Office programme has topped two million square metres.
22 Nov 13 - Higher gas prices, and the impending repeal of the Australian carbon price mechanism are set to resume the emphasis on coal-fired generation in the Australian National Electricity Market (NEM).
22 Nov 13 - The coal industry must radically transform and diversify to avoid the worst impacts of climate change, a senior United Nations official said in Warsaw, stressing that companies must assess the risks...
22 Nov 13 - * China to launch Beijing, Shanghai carbon markets * Why banks in London are exiting the carbon trade * Just 90 companies caused two-thirds of man-made global warming emissions * Tony Abbott...
---