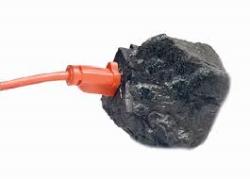 23 Mar 15 - A global investigation into every coal-fired power plant proposed in the past five years shows that only one in three of them has actually been built.

23 Mar 15 - As a professor of ecology, Shahid Naeem knows all too well that there's no shortage of environmental ills to keep us awake at night – global warming, the spread of diseases, dead zones in the Gulf of Mexico, collapsing fisheries, mass extinction, and a hundred other things that are the stock and trade of environmental doomsayers.

23 Mar 15 - Without cooling, the supply of food, medicine and data would simply break down.

23 Mar 15 - Nature has been replaced by humans as the driving force behind changes on the planet − and we need to take urgent action if we are to avoid our own destruction.

23 Mar 15 - The world needs a lot of energy. Global energy demand is expected to increase by 37 per cent percent over the next 25 years, according to the International Energy Agency's World Energy Outlook 2014.

23 Mar 15 - By KIERAN COOKE.- The wind turbines are turning across America, and a major report by the US Department of Energy says the wind energy sector now supplies 4.5 per cent of the nation's electricity.

23 Mar 15 - Efforts by major fashion brands to remove toxic chemicals from their supply chains and to tackle water pollution are under the public spotlight.
---
23 Mar 15 - * France decrees new rooftops must be covered in plants or solar panels * Gates Foundation has $1.4bn in fossil fuel investments * Costa Rica powered by 100% renewable energy for first 75 days of...
23 Mar 15 - Got ideas for cutting water use in manufacturing, energy production or the resources sector? Australia wants to hear them.
23 Mar 15 - A Tauranga wind engineer has been made a fellow of the Institution of Professional Engineers New Zealand for his leadership in the development of wind generation.
23 Mar 15 - European Environmental Markets chief executive Adrian Rimmer is the new president of the international Climate Markets and Investment Association.
23 Mar 15 - Rachael Witney is the winner of the Simpson Grierson Environmental Law Prize for 2014.
17 Mar 15 - NZUs traded smalls at $6.50 and closed at $6.45 yesterday on CommTrade. OMFinancial reports:
16 Mar 15 - Analysis of temperature records and reconstructions of past climates indicates that the pace of global warming is about to accelerate.
16 Mar 15 - There are many uncertainties with respect to global climate change, but there is one thing about which I have no doubts: we will not solve climate change by running out of fossil fuels.
16 Mar 15 - Time is divided by geologists according to marked shifts in the Earth's state. Human activity has clearly altered the land surface, oceans and atmosphere, and re-ordered life on Earth. This suggests...
16 Mar 15 - A senior French political leader has told an international conference on how to reduce the risk from natural disasters that 70 per cent of them are now linked to climate change, twice as many as 20...
16 Mar 15 - The European shale gas boom has not materialised in the way that some were predicting.
16 Mar 15 - * Norway's giant fund increases stake in oil and gas companies to £20b * China's dirty coal plants face climate risk, investors warned * Japan continues to re-embrace coal * Energy efficiency...
---