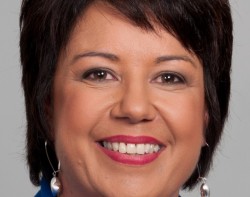 Today 10:00am - Climate change minister Paula Bennett is in Canberra this week talking with her Australian counterparts about New Zealand's progress on tackling climate change.

Today 10:00am - Sustainable forestry in New Zealand is being recognised with two new awards from the Prince of Wales.

Today 10:00am - Got views on educating the public about sustainability? The Government wants to hear them.

Today 10:00am - China's electric-vehicle industry, with 200-plus companies backed by a raft of billionaires, verges on a massive shakeout as the government imposes stricter technology standards on fledgling manufacturers and considers limiting their number to only 10.
Today 10:00am - The planet is warming at a pace not experienced within the past 1000 years, at least, making it "very unlikely" that the world will stay within a crucial temperature limit agreed by nations just last year, according to Nasa's top climate scientist.

Today 10:00am - The state of Victoria has become the first Australian state to ban fracking and coal seam gas exploration.

Today 10:00am - Coffee production worldwide could decline by as much as 50 per cent in the next three decades thanks to climate change, according to a new report.
---
Today 10:00am - China's fast-rising population and its burgeoning economy make steep demands on natural resources, so steep that Beijing is searching constantly for supplies from overseas. And it wants to obtain...
Today 10:00am - President Barack Obama hasexpanded the Papahânaumokuâkea Marine National Monument surrounding the north-west Hawaiian Islands, creating the world's largest marine protected area.
Tuesday - Luckily for the chances of avoiding global warming, the Paris climate deal isn't the only game in town. Here's a rundown of what else is cooking.
Tuesday - Humanity's impact on the Earth is now so profound that a new geological epoch – the Anthropocene – needs to be declared, according to an official expert group.
Tuesday - Low-energy or zero-energy housing is international best practice, but is still considered costly. Part of the problem is that studies of housing standards typically use only cost-benefit analysis to...
Tuesday - German scientists have just issued a financial weather forecast that in a world of unmitigated climate change, the financial losses for the US per hurricane could triple, and annual losses due to...
Tuesday - Australian climate sceptic Liberal MP Craig Kelly has been appointed chairman of the backbench environment and energy committee.
Monday - Excitement is building over the likely entry into force of the UN's climate deal – but that will only be the start of a new set of tricky negotiations.
Monday - Australian Prime Minister Malcolm Turnbull said tackling climate change "inspires and energises" him, but has he delivered?
Monday - Three-day weekends might be one of the easiest steps we can take to radically reduce our environmental impact – and future-proof our economy.
Monday - Black carbon – soot particles that absorb sunlight, spread by fossil fuel combustion – are thought to accelerate the thinning of the glaciers of Himalaya and Tibet. Scientists have just identified...
Monday - Japan is planning to make medals for the 2020 Olympic Games out of electronic waste and junked home appliances.
---