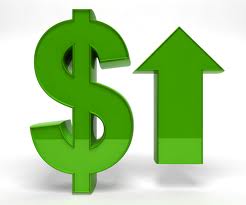 Tuesday - New Zealand carbon is at its highest price in more than two years.

Tuesday - Foresters are calling for an honest analysis of the costs of the intensification of dairying.

Tuesday - The Government still isn't talking about this year's scheduled review of the Emissions Trading Scheme.

Tuesday - Businesses showing leadership on climate change can expect to get the ear of new Labour Party leader Andrew Little.

Tuesday - By editor ADELIA HALLETT.-This year, I'm putting my money where my mouth is.
Tuesday - More than 150 million carbon units passed through the New Zealand register last year.

22 Dec 14 - Carbon News wishes all of its readers an enjoyable Christmas and New Year break and a promising start to a prosperous 2015. We'll be in your inbox again on January 27 (January 26 is Auckland and Northland Anniversary Day).
---
22 Dec 14 - Dairying is probably costing the country more than it earns in export revenue.
22 Dec 14 - Greenhouse gas emissions from energy are up as the burning of gas and oil for transport and heating cancels out gains from renewable electricity production.
22 Dec 14 - The Government is being accused of tokenism in its attempts to cut greenhouse gas emissions from transport.
15 Dec 14 - The Government is refusing to discuss what impact a 2030 carbon deficit will have on the economy – despite warnings from Treasury.
15 Dec 14 - New Zealand is using smoke and mirrors to meet its 2020 emissions reduction target, when it could get there by using clean heating and transport technologies, says one of our leading scientists.
15 Dec 14 - New Zealand is expanding oil and gas exploration at the same time as Britain probes the likely cost of stranded fossil-fuel assets.
8 Dec 14 - New Zealand has a $3 billion carbon headache looming – and Treasury says that's the conservative estimate.
8 Dec 14 - A climate change lobby group is calling for a national carbon budget and legally binding emissions reduction targets.
8 Dec 14 - Climate Change Minister Tim Groser says New Zealand will "push the envelope" on post-2020 emissions reductions.
8 Dec 14 - New Zealand clean-tech pioneer CarbonScape raised nearly $700,000 through its crowd-sourcing campaign.
1 Dec 14 - The Labour Party's Future of Work Commission will include analysis of the impacts on work of climate change and the low-carbon economy.
1 Dec 14 - The Government will use international Kyoto credits received in what's known as the KP1 true-up to cover its emissions blow-out.
---