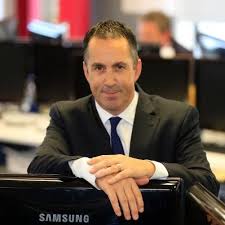 Monday - Pioneer carbon trader Nigel Brunel is calling for liquidity in the New Zealand market.

Monday - The Government will consult the public over New Zealand's post-2020 emissions reduction target.

23 Feb 15 - New Zealand's Emissions Trading Scheme legislation is so full of "words, fishhooks and traps" that giving sound legal advice on it to businesses is almost impossible, says one of our leading legal minds.

23 Feb 15 - New Zealand businesses want the Government to step up to protect the country's 100% Pure brand.

16 Feb 15 - British politicians have signed a ground-breaking agreement on climate change.

16 Feb 15 - Energy efficiency rules in California have failed to cut energy consumption, suggesting that direct action is less effective than carbon pricing in reducing greenhouse gas emissions, a visiting economist says.

16 Feb 15 - A new centre of research excellence in Auckland will help New Zealand business to develop the "weird stuff" that could transform the economy, its director says.
---
16 Feb 15 - New Zealand universities are among the worst in the world when it comes to divestment from fossil fuel investments, a new report says.
16 Feb 15 - Australia's first Emissions Reduction Fund auction will be in April – a month later than the market expected.
9 Feb 15 - The Government has said it will work with Maori on the two big climate change/carbon pricing decisions it faces this year – the post-2020 emissions reduction target and the review of the Emissions...
9 Feb 15 - One of New Zealand's most influential leaders on climate change has died.
9 Feb 15 - Policy procrastination over climate change is costing Australia money, a new analysis shows.
9 Feb 15 - Cheap fuel prices will do little to help New Zealand's greenhouse gas emissions profile, says transport and energy expert Professor Ralph Simms.
9 Feb 15 - A decision on whether a New Zealand company will be allowed to mine undersea phosphate for use in agricultural fertilisers will be released this week.
2 Feb 15 - Most Australian businesses believe the country will return to an emissions trading scheme or a carbon tax by 2020.
2 Feb 15 - New Zealand businesses are failing to read the warnings about investing in fossil fuels, says Morgan Foundation chief Geoff Simmons.
2 Feb 15 - The State in New Zealand might still favour investment in fossil fuels, but increasingly our churches do not.
2 Feb 15 - Tourists from across the world are increasingly demanding environmentally sustainable holidays.
27 Jan 15 - New Zealand carbon is at its highest price in more than two years.
---