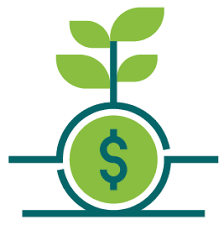 Tuesday - Carbon markets have barely reacted to the general election, which returned Labour to power with an absolutely majority and arguably an endorsement of its actions on climate change.

Tuesday - Electrification of more of the economy to reduce the country's greenhouse gas emissions will require a resolution to the risk posed by dry years to the hydro-electricity system, says Climate Change Commission chair Dr Rod Carr.

Tuesday - Ten years ago, Europe was claiming victory in its plans to bring international aviation emissions into its Emissions Trading Scheme.

Tuesday - On Thursday, the Resource Management Law Association holds an online mini-conference on reforming the Resource Management Act.

Monday - Who will be New Zealand's next climate minister? Carbon News canvasses the options and comes up with four names.

Monday - Spot NZUs opened at $34.90 bid and $35 offered on CommTrade this morning, after last fixing at $34.95.

Monday - In 1915, Mike Gibbs' ancestors made their way from the flat, agricultural plains of Southland to the wild, steep, forested edge of Eastern Fiordland.
---
Monday - Ten years ago, the owners of forests planted before 1990 were about to receive their share of millions of carbon credits.
Monday - The Labour Party caucus meets today after a winning 64 seats in the general election – enough to govern alone.
Friday - A new Labour Government could bring in carbon tariffs at the border, says Trade Minister David Parker.
Friday - Spot NZUs opened at $34.90 bid and $35 offered on CommTrade this morning, after last fixing at $34.95.
Friday - Climate Minister James Shaw tried to put a price on greenhouse gas emissions from agriculture from next year, according to fellow Green Cabinet minister Eugenie Sage.
Friday - Ten years ago, Carbon News used the Official Information Act to get information about just who was being given free carbon credits.
Friday - Tomorrow is election day in New Zealand.
Thursday - Forestry's role under the Emissions Trading Scheme would be reviewed under a National Government and agricultural emissions would not face a carbon price until other countries do the same.
Thursday - Economic growth is driving New Zealand's rising greenhouse gas emissions, a new report confirms.
Thursday - Ten years ago, spot NZUs hit $20 for the first time.
Thursday - Greater Wellington Regional Council's environment committee meets today, and the World Climate Forum holds an online briefing on investment.
14 Oct 20 - Earlier this year, two economists warned that meeting the Paris Agreement was likely to require negative economic growth.
---