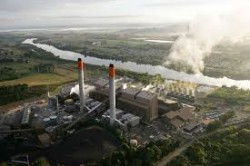 Thursday - The Labour Government's plan to bring forward its 100 per cent renewable electricity generation target to 2030 is an example of siloed thinking and is likely to be self-defeating, Genesis Energy has told shareholders.

Tuesday - Labour is promising to spend more money on getting the country's workforce ready for the low-carbon economy.

Tuesday - Sprawled across the arid expanse of southwestern Wyoming is one of the world's largest carbon capture plants, a hulking jumble of pipes, compressors and exhaust flues operated by ExxonMobil.

15 Sep 20 - BP has called time on the world's rising demand for fossil fuels after finding that demand for oil may have already reached its peak and faces an unprecedented decades-long decline.

15 Sep 20 - French energy company Engie is teaming up with aerospace firm the ArianeGroup to steal a march on its rivals in the hydrogen production business, by drawing on expertise gained through Europe's space programme.

11 Sep 20 - New Zealand's first covid-19 pandemic lockdown slashed the country's consumption of oil to the lowest level since 1998, taking emissions of greenhouse gases from fuels to their lowest point in more than two decades.

9 Sep 20 - Any gas discovery by Beach Energy off the North Otago coast next year could require a further two years' work to plan and prepare an appraisal drilling programme to determine how to develop it, the Environmental Protection Authority heard yesterday.
---
9 Sep 20 - Researchers have found a way to combine solar PV and water harvested from the air to produce low-cost green hydrogen, and are gearing up to put the zero-emissions fuel to the test in cars on Sydney...
7 Sep 20 - Halide perovskites could revolutionise the energy sector.
2 Sep 20 - The Marsden Point oil refinery could be used to catapault New Zealand into the age of making low-carbon crude from forest waste.
1 Sep 20 - Only one in 10 of the world's electric utility companies are prioritising investment in clean renewable energy over growing their capacity of fossil fuel power plants, according to research from the...
25 Aug 20 - A Nordic hedge fund worth more than $US90 billion (£68.6 billion) has dumped its stocks in some of the world's biggest oil companies and miners responsible for lobbying against climate action.
21 Aug 20 - Business is calling for integrated transport and energy planning to speed the country's decarbonisation, saying increasing carbon prices can't do the job alone.
20 Aug 20 - Melting permafrost is stymying ConocoPhillips' plans to drill 590 million barrels of oil from a reserve in Alaska, so it's trying to refreeze the ground.
20 Aug 20 - Green hydrogen company Infinite Blue Energy is looking for $A2 million in investment before launching on the Australian stock exchange.
14 Aug 20 - Despite covid-19's grim effects on many industries, the orders for the global offshore wind industry have increased dramatically in the first half of 2020, totalling $US35 billion, up 319 per cent on...
13 Aug 20 - The humble house brick has been turned into a battery that can store electricity, raising the possibility that buildings could one day become literal powerhouses
10 Aug 20 - South Africa is tightening environmental demands for new coal-fired power plants, after a 'landmark' ruling that licences for water use should consider the risks of climate change.
10 Aug 20 - As the black stuff burnt in the United Kingdom plummets to a level not seen since the early steam age, The Guardian traces its long, deep history and the problems left in its wake.
---