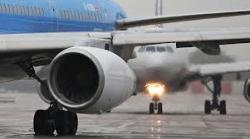 Friday - The European Union has reached a preliminary deal on a law that will exempt long-haul flights from paying for carbon emissions until 2016.

Friday - How countries plan, build and manage their cities today will determine the outcome of global efforts to achieve a sustainable future, says the United Nations.
Friday - * Europe's banks in $1-tril risk from carbon bubble * Chinese premier declares war on pollution in economic overhaul * EU carbon trading fix goes into effect * Australia climate cuts 'insulting sovereignty of other countries'

Friday - Temperatures across Australia were, on average, almost 1°C warmer than they were a century ago, according to a new report.

Friday - By TIM RADFORD.- Global warming could have dramatic consequences for ocean circulation in the Antarctic, according to new research.
Friday - A 98-hectare development in Townsville has won developer Defence Housing Australia an EnviroDevelopment green tick from the Urban Development Institute of Australia.

28 Feb 14 - By ED KING .-More than 60 countries responsible for 88 per cent of global greenhouse gas emissions now have legislation aimed at cutting carbon pollution and promoting green growth.
---
28 Feb 14 - By TIM RADFORD.- Here's a way to make cattle emit lower volumes of methane through their digestive tracts: give the beasts a higher-quality diet.
28 Feb 14 - * EU plan to cut supply of carbon permits passes into law * Abbott 'must treble minimum emissions target to stay credible' * Greens set to block bid to end auction of carbon units * Green lobby...
28 Feb 14 - Geneticists have cracked the code for one of nature's fastest-growing plants: Spirodela polyrhiza, or duckweed - and the pay-off could come with higher deliveries of biofuel at lower cost to cropland...
28 Feb 14 - Rising seas could swallow as many as 1500 of Indonesia's islands by 2050, according to a report from the Maplecroft Climate Change Vulnerability Index.
28 Feb 14 - The United Nations has launched the International Year of Small Island Developing States – a chance to address increasing environmental degradation, and social and economic marginalisation in those...
21 Feb 14 - The Australian Government's proposed Direct Action Plan may lead to more domestic emissions reductions than the Carbon Price Mechanism, according to new research.
21 Feb 14 - The European Parliament has launched the debate on the first successful European citizens' initiative, on the right to water.
21 Feb 14 - The water, sanitation and sustainable energy crises are the among the world's pre-eminent development challenges, a senior United Nations official has warned.
21 Feb 14 - * Abbott appoints climate change sceptic to review energy target * How big oil gave up on the climate * Alcoa denies carbon price to blame for decision to shut smelter * Chinese city plans...
21 Feb 14 - Eighty per cent of China's electricity production could be based on renewables by 2050, a new report says.
14 Feb 14 - Australian and US scientists think they know where a lot of global warming has been concentrated: it has been tucked away below the surface waters of the western Pacific.
14 Feb 14 - Multinationals will have wide-ranging powers to sue EU states that enact health or environmental laws breaching their "legitimate expectations" of profit.
---