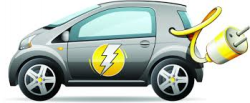 Friday - Auckland's southern-most public electric vehicle charger has opened in Takanini.

Wednesday - British transport is set for a significant low-carbon boost with several new Government consultations and funding schemes announced in a bid to drive a green transport overhaul.

Wednesday - Toyota will expand the development of its gasoline-hybrid technology over the next five years to speed up the introduction of lower-emission engines.

Monday - The leaders of four major global cities say they will stop the use of all diesel-powered cars and trucks by the middle of the next decade.

Monday - General Motors stands to lose as much as $US9000 on every Chevrolet Bolt that leaves a showroom once the all-electric subcompact starts rolling out.

2 Dec 16 - Sales of luxury hybrid sport vehicles are on the rise in New Zealand.

1 Dec 16 - Denmark's capital city, Copenhagen, is now home to more bikes than cars.
---
29 Nov 16 - US authorities have ruled that all hybrids and EVs must emit an artificial noise by the year 2019.
29 Nov 16 - The European Court of Justice has ruled that Spain forgot about the birds when it built a high-speed train link between Seville and Almería.
25 Nov 16 - Increasing the speed limit will negate the climate benefits of the Government's electric vehicle policy, says an expert on climate change and transport.
23 Nov 16 - Volkswagen said it wants to be the world leader in electric cars by 2025 as it unveiled a major shift to clean-energy vehicles in the wake of the dieselgate emissions cheating scandal.
22 Nov 16 - Cars consume much more than makers claim they do and the gap between lab and real-world performance can reach up to 42 per cent, according to a new study.
22 Nov 16 - Alaska Airline passengers have taken to the skies in a world-first commercial flight running on sustainable alternative jet fuel made from forest residuals from the Pacific Northwest.
18 Nov 16 - Air New Zealand is the supreme winner in this year's Sustainable Business Network Awards, announced in Auckland last night.
11 Nov 16 - People should receive £250 ($NZ425) a year in tax breaks if they cycle to work, according to a proposal to improve public health and business productivity backed by some of the UK's biggest companies.
7 Nov 16 - The US government is designating 48 electric vehicle charging corridors along 25,000 miles of major highways as a way to cut greenhouse gas emissions and make it easier for drivers to switch to...
3 Nov 16 - California recently tweaked its green car incentive programme so more benefits are available for lower-income households and high-income earners are excluded from getting the rebates.
3 Nov 16 - Germany has criticised a Chinese proposal that would set a minimum quota for sales of electric vehicles.
1 Nov 16 - With as many as 40,000 premature deaths linked to air pollution each year, five UK cities are considering a novel approach to reduce emissions.
---