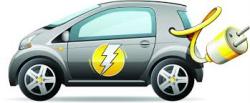 23 Mar 15 - New Zealand could be one of the first countries with a complete network of charging stations for plug-in electric vehicles, the Electricity Networks' Association says.

23 Mar 15 - Former Greenpeace activist Michael Tritt has found a new way, for him, to save the world – business.

9 Feb 15 - Cheap fuel prices will do little to help New Zealand's greenhouse gas emissions profile, says transport and energy expert Professor Ralph Simms.

27 Jan 15 - A New Zealander is in the Middle East working to reduce the environmental impacts of a major sea port project.

22 Dec 14 - The Government is being accused of tokenism in its attempts to cut greenhouse gas emissions from transport.

8 Dec 14 - Auckland lines company Vector says its electric vehicles are proving to be immensely popular with staff.

1 Dec 14 - Researchers at KU Leuven's Centre for Surface Chemistry and Catalysis, in Belgium, have converted sawdust into building blocks for gasoline.
---
3 Nov 14 - Oil prices have fallen dramatically since August – and, rather counter-intuitively, this could be a bad thing.
28 Oct 14 - New Zealand could cut greenhouse gas emissions by 6000 tonnes a year by installing fuel-efficient tyres on the nation's fleet of light vehicles.
28 Oct 14 - Glasgow recently became the first European university to join the rapidly expanding fossil-free divestment movement. Following hot on the heels of the Australian National University, Glasgow promised...
20 Oct 14 - It has often been used as a farmland fertiliser, and in some communities it is eaten as a vegetable, but now researchers believe that seaweed could power our cars and heat our homes.
29 Sep 14 - Here's a way to save $100 trillion and stop 1700 million tonnes of carbon dioxide from getting into the atmosphere every year by 2050: cycle, walk or take public transport.
29 Sep 14 - The business outlook for civil aviation is bright thanks mainly to rising Asian demand for aircraft. But airlines are expected to have a harder time, with tougher competition in Europe leading to a...
16 Sep 14 - The launch of Future Super, which claims to be the first super fund in Australia to exclude fossil fuels and their major supporting companies from its investment portfolio, has drawn significant...
16 Sep 14 - The Obama administration has proposed several ad-hoc, multi-country economic agreements, and in doing so has abandoned de facto the World Trade Organisation as insufficiently malleable to its...
8 Sep 14 - Korea's booming car industry appears to have won over the government in the country's latest road map for emissions reduction.
1 Sep 14 - Australia has scored poorly in the energy efficiency of its land transport, and is well behind other major economies, a recent international scorecard has revealed.
1 Sep 14 - No matter what the aviation industry does to reduce emissions, it will be outweighed by growth in air travel, according to a new analysis.
18 Aug 14 - Cathay Pacific Airways is investing in American sustainable biofuel company Fulcrum Bioenergy as part of a drive to achieve carbon-neutral growth from 2020.
---