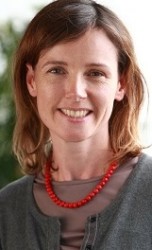 Today 10:00am - Using dodgy carbon credits has damaged New Zealandís chances of becoming an Asian carbon trading hub, says an expert on doing business in South-East Asia.

Today 10:00am - The Bahamas is the latest country to ratify the Paris Agreement Ė and the United States, China and Brazil might not be far behind.

Monday - New Zealand will face significant economic damage from the Paris Agreement if carbon stored in forests is not recognised, the Emissions Trading Scheme is not linked internationally, and agricultural emissions incur a carbon price, a new report shows.
Friday - Treasury opposed $20 million in extra funding to the Global Research Alliance on Agricultural Greenhouse Gases, announced by Prime Minister John Key in Paris in December, saying the farming industry should be putting up money.
Thursday - New Zealand appears to be locking in 2005 as the baseline for emissions reductions, effectively ignoring the massive rise in the countryís greenhouse gases before then, says Green MP Kennedy Graham.

Thursday - Nine men and one woman have been appointed to the Governmentís Electric Vehicles Leadership Group.
24 Aug 16 - New Zealand is planning to use what has been described as creative accounting to meet its post-2020 emissions reduction target.
---
23 Aug 16 - The emissions register will be closed from noon on Thursday, pending the launch of the new one on Monday.
22 Aug 16 - Replacing a million fossil fuel-driven cars with electric vehicles would cut New Zealandís greenhouse gas emissions by more than 20 per cent in the crucial 2021-2030 period, officials say.
19 Aug 16 - New Zealand is stepping up the hunt for sources of quality carbon credits to help to meet its international emissions reduction targets.
18 Aug 16 - Carbon budgeting and a climate commission are not on the table for cross-party talks on climate change.
18 Aug 16 - Five National Party MPs have now joined a cross-party group investigating climate change Ė the most recent this morning.
17 Aug 16 - Business is being called in to help to plan New Zealandís transition to a low-carbon economy, as the Government pledges to ratify the Paris Agreement this year.
16 Aug 16 - Some of New Zealandís largest carbon emitters, along with forestry companies and even iwi are among the organisations that used cheap EURs to meet their liabilities under the Emissions Trading...
16 Aug 16 - Ocean acidification caused by climate change might already be affecting production in New Zealandís marine farms, scientists say.
15 Aug 16 - Getting the Paris Agreement on climate change into force this year is technically possible, but getting across the emissions threshold will be hard, says a New Zealander at the heart of the process.
12 Aug 16 - New Zealand Steel wants the steel industry excluded from the Emissions Trading Scheme, saying that rising carbon prices are putting the industry at risk.
11 Aug 16 - A lawyer who advised a carbon-farming company that was later prosecuted by the Overseas Investment Office is under investigation over the affair.
10 Aug 16 - Farmers Ė already exempt from liability for the majority of greenhouse gas emissions from their businesses Ė urged the Government to keep other subsidies in place to further protect them from carbon...
---