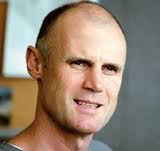 8 Sep 14 - The Government has locked horns with one of New Zealandís leading business people over climate change and the new economy.

8 Sep 14 - Every member of the Horizonís Regional Council that worked on the controversial One Plan has left amid allegations of political interference in implementing the ground-breaking environmental rules.

8 Sep 14 - New Zealand should be knocking on Chinaís door now if it wants to exploit huge potential from that countryís apparent determination to put a national emissions trading scheme in place in 2016, says a leading local carbon trader.

8 Sep 14 - New Zealand is in danger of seeing its plans to be a leader of the new technology go the same way as our last Americaís Cup challenge, says clean-tech investor Nick Gerritsen.

8 Sep 14 - Renewable energy sectors are joining forces to promote New Zealandís clean-energy credentials as a new international industry.

8 Sep 14 - New Zealand has the lowest carbon prices in the world, the World Bank says.

1 Sep 14 - The one-for-two deal that halves emittersí carbon liabilities would be scrapped by a Labour government.
---
1 Sep 14 - New Zealand First supports an iwi leadersí bid to raise carbon prices.
1 Sep 14 - Forest owners are welcoming the reinstatement of the Afforestation Grant Scheme Ė but say that lifting carbon prices would reverse deforestation overnight.
1 Sep 14 - Negotiating a global agreement to replace the Kyoto Protocol at climate change talks in Paris next year is critical to the survival of society, a visiting Nobel Prize-winning scientist says.
25 Aug 14 - There is bad news for farmers, and good and bad news for industrial emitters under Labourís climate change policy, released yesterday.
25 Aug 14 - Some of New Zealandís biggest companies are working out how they can use their purchasing power to drive the new economy.
25 Aug 14 - How do you turn your company into a green company Ė the type of company capable of doing business with organisations demanding sustainable procurement?
25 Aug 14 - Prime Minister John Key launched Nationalís election campaign yesterday without mentioning the environment.
25 Aug 14 - Missed out on a copy of Dirty Politics, the book which uses private emails between politicians, bloggers and PR people to shine a little light on the murkier side of our politics? Weíve got a copy to...
25 Aug 14 - The IPCC is under-estimating the impact that melting of the Antarctic ice sheet will have on global sea-level rise, a visiting American scientist says.
18 Aug 14 - Companies representing a quarter of the New Zealand economy are calling on all political parties to make a long-term commitment to sustainable business.
18 Aug 14 - There is still an element of climate change scepticism in New Zealand business, says a leading policy analyst.
18 Aug 14 - For the first time, economists have put a financial cost on the impact of greenhouse gases released by the industrialisation of developed countries.
---