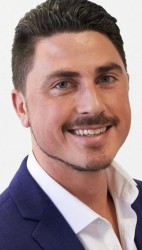 Friday - An international economist is in New Zealand preparing a report on how the country can cut all greenhouse gas emissions by 2050.

Friday - Auckland's southern-most public electric vehicle charger has opened in Takanini.

Thursday - The ditching of plans for a large geothermally driven wood-processing plant in Northland shows why the Government must sort out New Zealand's bioenergy plan, the industry says.

Thursday - Bio-waste from places like dairy sheds can be used to transform degraded soils into top-producing land, research is showing.

Wednesday - Up-front payments of $400 a kilogram to cut nitrogen run-off from farms would see dairy farms turned into forests, Government-funded research shows.

Tuesday - New Zealand will be billions of dollars a year better off if it plants trees along waterways.

Tuesday - Nearly two dozen more stock exchanges are bringing in sustainability reporting standards – but NZX is not one of them.
---
Tuesday - The Synthetic Greenhouse Gas Levy could be extended to importers of a specialist product used to make polyurethane insulation foam.
Monday - New Zealand could easily become a Queensland-style biofutures superpower, local industry leaders say.
2 Dec 16 - New Zealand has joined a World Bank group promoting carbon pricing.
2 Dec 16 - Parliamentary Commissioner for the Environment Dr Jan Wright is welcoming the news that Treasury is talking about the possible impacts on New Zealand of sea-level rise.
1 Dec 16 - Old tyres can be completely recycled into low-emission diesel engine oil, says a team of engineers.
30 Nov 16 - A group of eminent New Zealanders who petitioned Parliament to order a risk assessment of the impacts of climate change is welcoming Treasury's apparent support for at least part of the idea.
30 Nov 16 - The average New Zealand household's emissions fell 11 per cent between 2006 and 2012, new research shows.
30 Nov 16 - New Zealand's ecolabels could soon be recognised in China.
29 Nov 16 - A rural bank is warning New Zealand farmers that poor environmental performance could create trade barriers against their produce.
28 Nov 16 - Strutting environmental credentials is paying off for businesses, as climate change rises rapidly as an issue in the minds of the public.
25 Nov 16 - New Zealand has started talking to countries about supplying carbon credits to help to meet its Paris Agreement emissions reduction pledge.
25 Nov 16 - Increasing the speed limit will negate the climate benefits of the Government's electric vehicle policy, says an expert on climate change and transport.
---