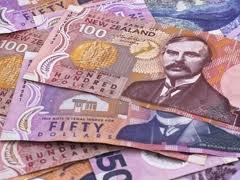 Today 10:00am - The Government is sitting on millions of Kyoto units which could reduce the cost of the country's carbon liability.

Today 10:00am - Many forest owners could run into costly penalties for innocent mistakes in their carbon returns, a consultant is warning.
6 Dec 13 - The use of international Kyoto credits in the New Zealand Emissions Trading Scheme is to be restricted.

6 Dec 13 - The Government today is expected to announce moves to restrict the flow of cheap foreign carbon credits into New Zealand.

6 Dec 13 - The Government could use its buying power to support New Zealand's clean-tech pioneers, the Labour Party says.

6 Dec 13 - The NXT Fuels biofuels refinery project could be a breakthrough for the industry, says fuel retailer Gull New Zealand.

6 Dec 13 - A decision will be made early next year on whether New Zealand will put a price on its natural capital.
---
6 Dec 13 - The launch this week of the world's second-largest carbon market, in the Chinese industrial powerhouse province of Guangdong, will have little direct impact on the New Zealand market, a leading...
29 Nov 13 - Foodstuffs is looking to drastically cut emissions and energy costs by switching to natural refrigeration.
29 Nov 13 - New Zealand has dealt with what is claimed to be the world's first climate change refugee by throwing his case out of court and earmarking him and his family for deportation.
29 Nov 13 - Veteran environmentalist Julian Fitter will be able to spend his Christmas break reading about rivers ... not birds.
22 Nov 13 - A New Zealand second generation-biofuels company is in the market for funding to build a refinery.
22 Nov 13 - Sustainability makes good business sense – but talking the talk is not enough, says the winner of the supreme award in this year's NZI Sustainable Business Network Awards.
22 Nov 13 - The UN COP19 climate conference is approaching the critical stage and could be scuttled over who pays for damage from events like Typhoon Haiyan, says Green MP Dr Kennedy Graham.
22 Nov 13 - Australia's Emissions Reduction Fund is likely to cost its government $A20 a tonne, and possibly $40 a tonne, an analyst says.
22 Nov 13 - Businesses looking for a steer on how Australia's Emissions Reduction Fund scheme will work could find it at the Carbon Expo Australasia next month.
22 Nov 13 - DAVID YOUNG has updated his 1986 historical geography Faces of the River. His new book is entitled, Rivers: New Zealand's Shared Legacy, from Random House. In the politically and ecologically altered...
15 Nov 13 - The Government is under fire over its apparent lack of belief in human-induced climate change, with two of the country's most powerful politicians calling the science into question.
15 Nov 13 - The New Zealand Government is ignoring "inconvenient" evidence about climate change, says a leading international climate scientist.
---