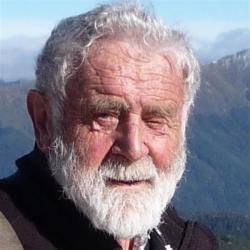 Monday - Eminent New Zealanders who fear the country is on track for a climate change-induced financial crisis take their case to Parliament this week.

Monday - A court case ordering the Dutch Government to slash greenhouse gas emissions is ground breaking Ė but unlikely to be replicated in New Zealand.
Monday - It is unclear just how many submissions the Government has received on New Zealand's post-2020 emissions reduction target.

Monday - The Emissions Trading Scheme review is unlikely to start any time soon.

22 Jun 15 - Billions of dollars worth of research and on-farm advisers are needed to prepare the New Zealand farming sector for the massive shift to sustainable agriculture, an expert is warning.

22 Jun 15 - An agricultural adviser whose clients are slashing inputs while maintaining production is shifting her business overseas in frustration at a lack of progress in New Zealand.

22 Jun 15 - Forty-two million carbon credits changed hands in New Zealand last month, as emitters finalised their 2014 returns.
---
15 Jun 15 - Buying carbon credits to meet New Zealandís emissions reduction target is not sustainable, business is warning.
15 Jun 15 - When he started, people thought EcoStore founder Malcolm Rands was mad for tying his business up in tight ethical standards.
8 Jun 15 - New Zealand lacks the leadership to achieve the 40 per cent cut in greenhouse gas emissions it needs to make by 2030, the countryís top scientists are warning.
8 Jun 15 - The Government has received more than 10,000 submissions on New Zealandís post-2020 emissions reduction target.
8 Jun 15 - Stranded fossil fuel assets are not a risk for New Zealand, the Government says.
8 Jun 15 - The Parliamentary Commissioner for the Environment wants the Government to stop giving free carbon credits to high-intensity trade-exposed emitters, who, she says, could still be paying for just 5...
8 Jun 15 - An environmental lobby group is calling for a cross-sector working group on New Zealandís post-2020 emissions reduction target.
8 Jun 15 - The Government should see its climate change targets as an opportunity for New Zealand business and the economy, not a cost, the BioEnergy Association says.
2 Jun 15 - Treasury has told the Government that if it wants to reduce greenhouse gas emissions it should introduce a carbon price floor, get rid of the two-for-one provisions or cut the number of free carbon...
2 Jun 15 - Taxpayers will give $160 million worth of free carbon credits to heavy emitters this year.
2 Jun 15 - Too many New Zealand companies just donít get sustainable business, says the new Green Party co-leader.
25 May 15 - The Government is developing the architecture to auction carbon credits.
---