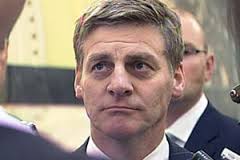 15 Dec 14 - The Government is refusing to discuss what impact a 2030 carbon deficit will have on the economy – despite warnings from Treasury.

15 Dec 14 - New Zealand is using smoke and mirrors to meet its 2020 emissions reduction target, when it could get there by using clean heating and transport technologies, says one of our leading scientists.

15 Dec 14 - New Zealand is expanding oil and gas exploration at the same time as Britain probes the likely cost of stranded fossil-fuel assets.

8 Dec 14 - New Zealand has a $3 billion carbon headache looming – and Treasury says that's the conservative estimate.

8 Dec 14 - A climate change lobby group is calling for a national carbon budget and legally binding emissions reduction targets.

8 Dec 14 - Climate Change Minister Tim Groser says New Zealand will "push the envelope" on post-2020 emissions reductions.

8 Dec 14 - New Zealand clean-tech pioneer CarbonScape raised nearly $700,000 through its crowd-sourcing campaign.
---
1 Dec 14 - The Labour Party's Future of Work Commission will include analysis of the impacts on work of climate change and the low-carbon economy.
1 Dec 14 - The Government will use international Kyoto credits received in what's known as the KP1 true-up to cover its emissions blow-out.
1 Dec 14 - Farmers could cut their future exposure to carbon prices by looking after the methanotrophs in their soils, a soil scientist says.
1 Dec 14 - Due diligence in investments has a slightly different connotation for retired politician Jeanette Fitzsimons.
24 Nov 14 - The Government is under fire for the size of its contribution to a global fund to help developing countries to combat climate change.
24 Nov 14 - By editor ADELIA HALLETT.- New Labour Party leader Andrew Little appears to rank climate change only slightly more importantly than does Prime Minister John Key.
24 Nov 14 - Labour's new climate change and environment spokesperson says there's never been a time when she didn't believe in climate change.
17 Nov 14 - Finance Minister Bill English has been told something about fresh water – but the public isn't allowed to know what it is.
17 Nov 14 - Kiwi cleantech company CarbonScape has hit its crowd-funding equity target.
17 Nov 14 - The Cabinet portfolios of agriculture and climate change should be given to the same person, says Labour Party leadership hopeful Nanaia Mahuta.
10 Nov 14 - Generator Mighty River Power is claiming a stake in the new economy, pushing for New Zealand's car fleet to go electric and indicating that it will move into the water business.
10 Nov 14 - Just 3.4 million carbon units passed through the New Zealand Emissions Units Register last month.
---