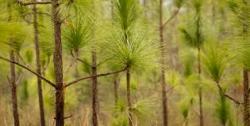 Monday - The Government is sticking to its guns – forest planting is down because of the cyclical nature of the industry, and not because carbon prices are too low to encourage planting.

Monday - A third thermal power station is closing because it can't compete economically against renewables.

Monday - The Government says it is watching carbon prices creep higher.

Monday - Australia's flagship climate change scheme will buy the country just half of its 2020 emissions reduction target, a market watcher says.

23 Mar 15 - Fossil-fuel investment exposure might be worrying the Bank of England, but it has failed to cause any ripples at New Zealand's Treasury.

23 Mar 15 - Forest owners want the Government to put its money where its mouth is on sustainable forestry – and are gathering the numbers to back their case.

23 Mar 15 - New Zealand will not get its post-2020 emissions reduction target into the United Nations by the end of the month.
---
23 Mar 15 - The economic benefits of wiping out possums, rats, mice and mustelids in New Zealand would outweigh the costs, latest research shows.
23 Mar 15 - Former Greenpeace activist Michael Tritt has found a new way, for him, to save the world – business.
16 Mar 15 - Forest planting levels could be even lower than last year's pitiful level, says leading forestry company PF Olsen.
16 Mar 15 - The Emissions Trading Scheme review is likely to be pushed into next year, forest owners say.
16 Mar 15 - Waterways – including human drinking supplies – are being poisoned by excessive use of chemical fertilisers, new research shows.
16 Mar 15 - Finland has launched a research centre for the refining of biomass into biochemicals as part of the country's drive to double its bio-economy.
16 Mar 15 - The economics of environmentalism will be under the spotlight in Tauranga next week.
9 Mar 15 - New Zealand's carbon intensity is going through the roof, despite Government claims to the contrary.
9 Mar 15 - Latest figures show that New Zealand is not planting enough trees to meet its climate change pledges, and a carbon forestry expert says that the Government is to blame.
2 Mar 15 - Pioneer carbon trader Nigel Brunel is calling for liquidity in the New Zealand market.
2 Mar 15 - The Government will consult the public over New Zealand's post-2020 emissions reduction target.
23 Feb 15 - New Zealand's Emissions Trading Scheme legislation is so full of "words, fishhooks and traps" that giving sound legal advice on it to businesses is almost impossible, says one of our leading legal...
---