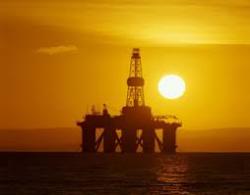 Tuesday - The National Party is leading off its environmental package for its new term in power with plans to encourage more oil exploration – despite the burning of fossil fuels being the single biggest cause of climate change.

Tuesday - In 2010, Taranaki farmer Neil Walker was enthusiastic about the potential for a combination of carbon farming and beekeeping to rejuvenate steep-land farming.

Tuesday - Clean-coal company CarbonScape is the first clean-tech company in New Zealand to use crowd-funding to raise capital.

Tuesday - New Zealand could cut greenhouse gas emissions by 6000 tonnes a year by installing fuel-efficient tyres on the nation's fleet of light vehicles.
Tuesday - The Environmental Protection Authority is making the national emissions register more user-friendly.

20 Oct 14 - Chile's new carbon tax potentially offers New Zealand an opportunity to offset some of its own agricultural greenhouse gas emissions, says economist Dr Suzi Kerr.

20 Oct 14 - New Zealand is allowing its elite soils to be eaten up by cities – despite signing up to a new global campaign to protect valuable agricultural land.
---
20 Oct 14 - Business commentator Rod Oram is putting his money where his mouth is when it comes to sustainable investment.
13 Oct 14 - A controversial decision to make foresters the only emitters banned from using cheap foreign carbon credits to offset their greenhouse gas emissions is under review.
13 Oct 14 - New Zealand is leading the world on integrated reporting.
13 Oct 14 - The Government remains mum on New Zealand's 2030 emissions reduction target.
13 Oct 14 - Australian companies could yet face a financial penalty for excessive greenhouse gas emissions.
13 Oct 14 - If, as delegates to the 17th International Rivers Symposium agreed, that river restoration is "the hottest topic on the planet" then the insistence by governments world-wide to ignore it is the issue.
13 Oct 14 - Fish stocks could migrate up to 26 kilometres a decade as the world's ocean warm.
6 Oct 14 - The Government has admitted that official information on the state of New Zealand's waterways is wrong.
6 Oct 14 - The Government's new cabinet line-up confirms its lack of interest in climate change.
6 Oct 14 - Activity on the New Zealand Emissions Unit Register was slow again last month.
29 Sep 14 - The Government is being challenged to invite the leaders of the Marshall Islands, Tuvalu and Kiribati to come and tell Parliament what they think of New Zealand's climate change policies.
29 Sep 14 - Increasing generation from renewables is continuing to drive a massive drop in greenhouse gas emissions from electricity in New Zealand.
---