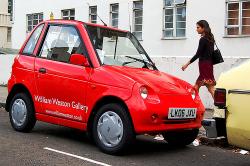 Monday - New Zealand needs to embrace biofuels, electric vehicles and energy forests, and get rid of coal and gas-fired industrial processes if it wants to meet its 2050 emissions reduction commitment, officials have told the Government.
Monday - The Government's favourite defence for the failure of New Zealand to take meaningful action on climate change – that it's a small country generating negligible greenhouse gas emissions – doesn't hold water, officials say.

Monday - China's commitment to pricing carbon throughout its economy from 2017 means that the rest of the world should now be factoring the cost of greenhouse gas emissions into business projections, says a leading public policy analyst.

28 Sep 15 - Agricultural emissions can be cut without affecting profitability, according to a former Treasury and Ministry of Agriculture and Forestry economist.

28 Sep 15 - The man behind a new environment-based political party says he has stood in rivers with international tourists while milk and cow manure washed around them.
28 Sep 15 - The United Nations is offering Kyoto-compliant carbon credits directly to the public.
28 Sep 15 - The Government has rejected calls for a national assessment of the risk climate change poses to business, security, the environment and national well-being.
---
28 Sep 15 - Agriculture in New Zealand could look vastly different in 2050 from the way it looks today, a cross-party seminar on climate change heard last week.
28 Sep 15 - Prime Minister John Key is claiming credit for bringing in the Emissions Trading Scheme – despite the fact his party actually voted against it.
28 Sep 15 - Lotte Blair of Wellington is the winner of Professor Tim Flannery's new book, Atmosphere of Hope.
21 Sep 15 - New Zealand came close to splitting agriculture off from its post-2020 emissions reduction target in a bid to save money, but dropped the idea amid fears of an international backlash.
21 Sep 15 - Climate Change Minister Tim Groser wanted New Zealand to cut greenhouse gas emissions by 15 per cent below 1990 levels by 2030, a Treasury email shows.
21 Sep 15 - Keeping agriculture out of the Emissions Trading Scheme could cost taxpayers $13 billion between 2020 and 2030, Treasury says.
21 Sep 15 - Treasury bosses are not the only officials telling the Government that New Zealanders want a settled, broad agreement on climate change policy.
21 Sep 15 - Professor SHAUN HENDY on the urgent need for innovation to build a low-carbon economy, and a new series in which Carbon News profiles New Zealanders at the cutting edge of the revolution. First up,...
21 Sep 15 - A bill requiring public funds like ACC and Superannuation to stop investing in the exploration for and mining and production of fossil fuels has been drawn from the Parliamentary Members' ballot.
21 Sep 15 - New Zealanders consume a lot and waste energy, according to a new analysis of OECD countries' performance on the Millennium Development Goals.
21 Sep 15 - New Zealand's emissions from electricity generation fell in the June quarter, as renewables take an increasing share of the load.
16 Sep 15 - Ten thousand NZUs changed hands at $6.75 yesterday. OMFinancial reports:
---