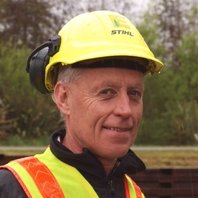 6 May 16 - Gun-shy forest investors are watching with interest as carbon creeps up to the magic $15 mark, but they'll need at least another $3 a tonne to make up for the political risk of investing in carbon forestry, the industry says.

28 Apr 16 - Applications for the second round of the Government's Afforestation Grants Scheme are open.

26 Apr 16 - Forest owners are welcoming a report recommending doubling the area of planted forest in New Zealand.
21 Apr 16 - An Australian carbon farming company that used a New Zealander to buy land has been fined $40,000.

15 Apr 16 - Carbon prices will need to hit $35 a tonne by 2017 or forest owners will quit the Emissions Trading Scheme, leaving New Zealand unable to meet its emissions reductions targets, an expert is warning.
15 Apr 16 - Norway's $700 billion sovereign wealth fund, the largest in the world, has dropped 11 companies for their connections to deforestation.

1 Apr 16 - New Zealand is paying a high cost in carbon for neglecting its native forests, says a carbon sequestration expert.
---
21 Mar 16 - Forests play a vital role in the economy and the environment, the Government is reminding New Zealanders.
18 Mar 16 - Air New Zealand should not be the only company looking to work with iwi to generate carbon offsets, a consultant says.
14 Mar 16 - Bringing wood processors into the Emissions Trading Scheme could damage other carbon-reducing initiatives, such as biofuel development, the industry says.
14 Mar 16 - A new research programme will help to calculate the carbon-storing potential of alternative wood crops.
8 Mar 16 - Landcorp's decision to go forestry instead of dairy on land in the central North Island is a sign that some landowners are starting to question the viability of dairy conversions, the Forest Owners'...
4 Mar 16 - Wood processors could come into the Emissions Trading Scheme under changes being suggested by the Government.
3 Mar 16 - An Australian company being prosecuted by the Overseas Investment Office has sold its New Zealand carbon assets.
23 Feb 16 - Forest owners want the one-for-two subsidy gone – and are angry that the Government is likely to give heavy emitters extra free credits to cushion the blow.
15 Feb 16 - Latest Government figures show that planting rates of exotic forests last year were even lower than they were in 2014, when nurseries destroyed hundreds of thousands of seedlings because foresters...
15 Feb 16 - Forest owners battered by low carbon prices and volatile log prices are thinking manuka as a potentially lucrative environmental crop.
9 Feb 16 - Foresters want the $25 carbon-price cap gone – but they'd live with it if there were a price floor, says a Government-commissioned report.
25 Jan 16 - The past year has been a momentous time for the world's forests, with both good and bad news. Fasten your seat belts, because 2016 promises to be another roller-coaster ride.
---