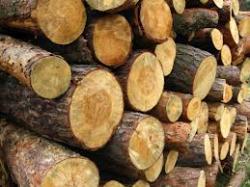 22 Dec 14 - Global wood production has recovered from the economic downturn of 2008-2009 and is showing steady growth for the fourth consecutive year.

17 Nov 14 - Taking an environmental problem and turning it into a commercial success has seen a Queenstown social enterprise team taken under the wing of a business incubator.

13 Oct 14 - A controversial decision to make foresters the only emitters banned from using cheap foreign carbon credits to offset their greenhouse gas emissions is under review.

6 Oct 14 - There was little at the recent UN Climate Summit in New York in the way of new climate policy announcements, but 27 countries did sign a new forest agreement — the New York Declaration on Forests.

1 Sep 14 - Forest owners are welcoming the reinstatement of the Afforestation Grant Scheme – but say that lifting carbon prices would reverse deforestation overnight.

1 Sep 14 - Forest owners like the Labour Party's plan to set up an independent climate commission.

1 Sep 14 - Sarawak's logging companies, known for their unsustainable practices, have created a road network 88,111 km long in the Malaysian state's rainforest, says a protest group.
---
4 Aug 14 - More than 750 owners of post-1989 forests left the Emissions Trading Scheme over the past year as New Zealand's net forestation rate plummeted.
27 Jun 14 - Forty-seven participants left the Emissions Trading Scheme over the past year.
27 Jun 14 - By CHAD OLIVER, Professor of Forestry and Environmental Studies and Director of the Global Institute of Sustainable Forestry, Yale University.- Although it may seem counter-intuitive, it would be...
30 May 14 - A litigator turned forest manager says that the Government's surprise move to close an arbitrage loophole for forest owners could be legally challenged.
16 May 14 - A new standard provides forest owners and managers with environmental, economic, social, and cultural criteria that support the sustainable management of forests.
9 May 14 - Scientists from the United States, China and Ireland may have settled one big question about climate change: don't rely on the soil microbes to help to damp down the temperatures.
2 May 14 - Nearly seven million NZUs have been issued so far this year to owners of post-1989 forests.
24 Apr 14 - New Zealand is finally moving to recognise carbon stored in wood products – two years after it could have done so.
11 Apr 14 - By TIM RADFORD.- US scientists have a new green solution to urban construction: chop down trees and use the wood for buildings.
28 Mar 14 - A LEADING forestry services executive is calling on the Government to set a target range for carbon prices.
28 Mar 14 - INTERNATIONAL carbon traders say there is little incentive for the private sector to get involved in carbon-sequestering forestry projects.
21 Mar 14 - National could feel at the ballot box its failure to take action on carbon prices and lack of vision on forestry.
---