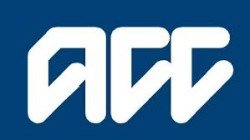 Friday - The Government has the power to instruct its largest institutional investor, the Accident Compensation Corporation, to pull out of fossil fuel investments, a select committee says.

Friday - The Government is not considering the carbon footprint of imported goods.

Thursday - Greenhouse gas emissions from freight currently shipped through Auckland will increase 400 per cent if the port's operations are shifted to Northland, a new critique says.

Wednesday - The Government's environmental agenda is threatening the country's mining industry and an orderly transition to a low-carbon economy, Bathurst Resources says.

Monday - Greenhouse gas emissions from farming will fall 12 per cent by the middle of the century even without a carbon price, Treasury says.

Monday - Anyone with an interest in climate change and carbon trading is probably flat-out trying to put together submissions on a host of Government consultations.

15 Nov 19 - The National Party says it supports farmers who marched on Parliament yesterday demanding a halt to the planting of carbon forests on productive farmland.
---
13 Nov 19 - Climate-saving projects could get an easier run under the Resource Management Act, says a Government-commissioned panel of experts.
13 Nov 19 - Forestry bodies say the organisers of a protest in Wellington tomorrow over the planting of forests on farmland are misleading the public.
12 Nov 19 - Experts planning for increased fire risk in New Zealand as the planet warms are looking across the Tasman in alarm at "catastrophic" fire conditions.
11 Nov 19 - The Government is asking the public whether companies should be forced to disclose their carbon and climate risk.
11 Nov 19 - A new environment-based political party supports emissions pricing, wants the Climate Change Commission to set the methane reduction target, and says it would be reluctant to get rid of a ban on new...
11 Nov 19 - Last week's passing of the zero-carbon act doesn't mean an end to climate-change-related rallies in Wellington.
8 Nov 19 - The Government should have to at least respond to official reports on the state of New Zealand's environment and climate, says the Parliamentary Commissioner for the Environment.
7 Nov 19 - Parliament has roundly rejected an attempt to get overseas emission reductions given the same weight as New Zealand projects under new climate legislation.
7 Nov 19 - Trade and environment minister David Parker has met with his counterpart from Costa Rica in China this week as the two countries move towards a climate trade agreement.
6 Nov 19 - Share values fall in heat-waves, markets are being warned.
4 Nov 19 - National still hopes to drive through changes to the zero-carbon bill before it is passed this week.
4 Nov 19 - It's the climate week in Parliament, with the zero-carbon bill expected to pass by Thursday and amendments to the Emissions Trading Scheme getting their first airing.
---