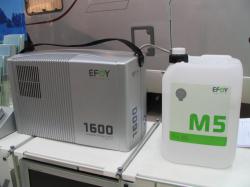 21 Sep 15 - Powering your laptop computer or cell phone with alcohol might not be so far-fetched, as a number of organisations are already actively developing methanol-powered fuel cells for electronic devices, according to a new paper.
31 Aug 15 - What does your vision of a sustainable future look like? Some people imagine a scenario whereby technology solves the world's most pressing environmental problems.

20 Jul 15 - Extreme storms and rising sea levels will threaten the existence of coastal cities worldwide, unless preventative action is undertaken.

20 Jul 15 - Research worldwide shows that environmentally-friendly buildings are much better for the health of the people who live and work in them, as well as for the Earth.

20 Jul 15 - Monier has launched a new roof tile that doubles as a solar panel.
29 Jun 15 - Wanted: a company to be the world's first official circular-economy-model office.

25 May 15 - By PETER WILSON.- Vancouver architect Michael Green was unequivocal at a conference at which I heard him speak a while ago: "We grow trees in British Columbia that are 35 storeys tall, so why do our building codes restrict timber buildings to only five storeys?"
---
28 Apr 15 - A multimillion dollar Kiwi supplement and skincare company is calling on the New Zealand Government to prohibit the use of plastic microbeads in all personal care and consumer products.
23 Mar 15 - Without cooling, the supply of food, medicine and data would simply break down.
16 Feb 15 - A new centre of research excellence in Auckland will help New Zealand business to develop the "weird stuff" that could transform the economy, its director says.
1 Dec 14 - Geoengineering – which sometimes seems to be the despairing climate scientist's Plan B – simply won't work.
4 Aug 14 - Watercare's Kawakawa Bay wastewater system has received one of three Environment and Sustainability Awards for large projects presented by IPENZ, Auckland Branch at the prestigious Arthur Mead Awards...
6 Jun 14 - California science students say they have created a roof tile coating that when applied to an average-sized residential roof breaks down the same amount of smog-causing nitrogen oxides per year as a...
24 Apr 14 - While politicians posture, and climate scientists sigh sadly, researchers in laboratories continue to devise ingenious new ways to save energy, increase efficiency, and make the most of solar power.
21 Feb 14 - By TIM RADFORD. Finding a technology that would let us counteract the effects of climate change is a cherished dream. But if there is a cure, it could be worse than the disease, scientists say.
21 Feb 14 - More than 200,000 television sets have been collected for recycling under the TV TakeBack programme.
6 Dec 13 - A report launched in Wellington yesterday lays the foundations for new laws around the storage of carbon dioxide as a way to reduce greenhouse gas emissions.
29 Nov 13 - Foodstuffs is looking to drastically cut emissions and energy costs by switching to natural refrigeration.
24 May 13 - Forty years ago, Dr John Abrahamson made a discovery that is exciting modern hybrid car makers.
---