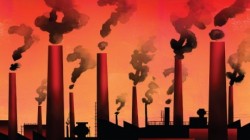 13 Dec 18 - Record carbon prices have failed to convince the Government that the price cap should be lifted immediately.

13 Dec 18 - Permanent forests are to come into the Emissions Trading Scheme, but thereís no decision yet on recognising the carbon stored in timber products and whether landowners will be able to average out carbon stored in their forests.

13 Dec 18 - The Government wants to open the New Zealand carbon market to international trading again.

13 Dec 18 - Insider trading is to be banned from New Zealandís carbon market.

12 Dec 18 - The next round of changes to the Emissions Trading Scheme to be announced later today could see the $25 price cap lifted.