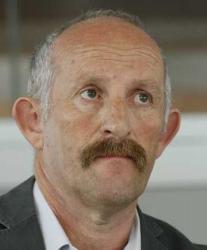 28 Feb 14 - Businessman, economist and philanthropist Gareth Morgan is planning a public campaign over the state of New Zealand's fresh water.

28 Feb 14 - Cleaning up polluted Lake Horowhenua will cost taxpayers more than half a million dollars.

28 Feb 14 - Dairy farmers could collectively save $42 million through electricity efficiency measures in the dairy shed, says the Government's energy efficiency agency.

14 Feb 14 - New Zealand soil scientist and no-till drill manufacturer Dr John Baker says his ideas are being picked up in Britain.

7 Feb 14 - Current proposals for freshwater management are not adequate for protecting water quality to even current levels in New Zealand, says Parliamentary Commissioner for the Environment Dr Jan Wright.

7 Feb 14 - The man who urges Kiwis to "do try it", Dilmah Tea founder Merrill J. Fernando, has another message, and this one is about caring for the planet.

24 Jan 14 - The drought that plagued large areas of the country last year was the worst on record, signalling New Zealand's climate is changing.
---
24 Jan 14 - The full abatement potential of Australia's land sector is unlikely to be realised under existing policies, says carbon advisory firm RepuTex.
24 Jan 14 - Thousands of honey bees in Australia are being fitted with sensors as part of a world-first research programme to monitor the insects and their environment using a technique known as 'swarm sensing'.
24 Jan 14 - Farmers say climate change means water storage is more important than ever.
20 Dec 13 - A visiting scholar is questioning the Foundation for Arable Research's recommendation to burn crop residue.
6 Dec 13 - A new sustainable wool and rice straw blended upholstery fabric developed by a Wellington company goes into commercial production next year with the potential to create significant demand for New...
22 Nov 13 - New Zealand local authorities are missing something when they prepare their environmental policies, a no-till advocate says.
15 Nov 13 - A local company turned to nature to develop a water-treatment system that costs nothing to run, uses no energy and works continuously with minimal maintenance.
15 Nov 13 - Three palm oil companies have signed a charter with environmental groups on responsible palm oil production.
1 Nov 13 - Sustainability is the new normal in the wine industry, if entries in this year's Air New Zealand Wine Awards are anything to go by.
1 Nov 13 - Many more food forests are likely to spring up around New Zealand as a new tertiary qualification shows how to produce food in ways which mimic forest ecosystems.
18 Oct 13 - More than two million Australian Carbon Credit Units (ACCUs) issued under that country's Carbon Farming Initiative will not be eligible for surrender in New Zealand.
18 Oct 13 - Scientists are working on a cadmium-free potato as part of a response to growing alarm over the accumulation of the toxic heavy metal in New Zealand soils.
---