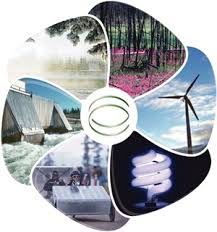 Monday - Increasing generation from renewables is continuing to drive a massive drop in greenhouse gas emissions from electricity in New Zealand.

Monday - Many of the biggest hitters in the global financial community, together managing an eye-watering $24 trillion of investment funds, have issued a powerful warning to political leaders about the risks of failing to establish clear policy on reducing greenhouse gas emissions.

Monday - Nearly two-thirds of New Zealanders would like to say goodbye to their power companies and generate their own electricity.

Monday - New Zealanders can have a say on the type of energy development they want, thanks to a Victoria University summer project.

Monday - When we think of renewable energy, itís easy to picture spinning wind turbines or rooftop solar panels. But what about bioenergy?

22 Sep 14 - A new handbook shows how forward-looking communities around the world are already moving away from reliance on fossil fuels and generating their own power with 100 per cent renewables − while also becoming more prosperous and creating jobs.

22 Sep 14 - Installing LED lights in streets could halve energy consumption from street lighting, the governmentís energy efficiency agency says.
---
22 Sep 14 - Commercially troubled state coal miner Solid Energy requires an extension of a government guarantee to meet the $103 million future cost of returning mined land to its pre-mined condition in order to...
16 Sep 14 - Two companies in Japan recently announced that they are to begin building two huge solar power islands that will float on reservoirs.
16 Sep 14 - Australian scientists have successfully replicated one of the crucial steps in photosynthesis, opening the way for biological systems powered by sunlight which could manufacture hydrogen as a fuel.
16 Sep 14 - With the failure of international agreements to fight climate change, the way is open to viewing the role of renewables as more than agents for reducing carbon emissions. Indeed, is it possible for...
16 Sep 14 - The vast quantities of water needed to release oil and gas by fracturing rock formations are not available in large areas with the richest deposits Ė posing major challenges to the future viability...
8 Sep 14 - Renewable energy sectors are joining forces to promote New Zealandís clean-energy credentials as a new international industry.
8 Sep 14 - There are still doubts. The statistics might be proved wrong. But it looks as if China might be starting to wean itself off its coal consumption habit.
8 Sep 14 - There are prospects of significant progress in the response of world governments to climate change, according to a former British Government chief scientist, Sir David King.
8 Sep 14 - Converting renewable energy into electricity is one thing; converting it into fuel is quite another.
1 Sep 14 - New Zealanders might be slow at adopting alternative electricity generation, but it does threaten the existing centralised model, a new report says.
1 Sep 14 - Power generation from renewable sources such as wind, solar and hydro grew strongly last year, reaching almost 22 per cent of global generation, says the International Energy Agency.
1 Sep 14 - Eco Alkalines household batteries are carboNZero.
---