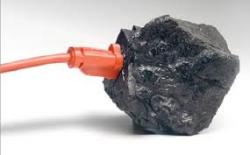 25 Aug 14 - Britain's advertising watchdog has ruled that an advertisement for "clean coal" by the world's largest private sector coal firm, Peabody Energy, was misleading and should not be published again in its current form.

25 Aug 14 - This week Brisbane hosts the final meeting of the G20 Energy Sustainability Working Group before the main G20 summit in November, when government officials and energy experts from 20 of the most powerful countries in the world will discuss how the world governs energy.

18 Aug 14 - Researchers have discovered that the world's energy needs could easily be met by harnessing the power potential of high-altitude winds.

18 Aug 14 - By JON MAJOR.- Whenever I tell people I work with solar cells, I am asked the same two questions: are they ever going to be really cheap? And can you get me some?
18 Aug 14 - Groups for and against US government plans for new regulations aimed at cutting greenhouse gas emissions have been slugging it out at a series of heated debates across America.

11 Aug 14 - Kawerau might have a new future as a flower town as part of a drive by Maori to build sustainable green businesses on their land.

11 Aug 14 - FEATURE: As climate talks heat up, experts debate whether natural gas fracking will turn brown economies green.
---
11 Aug 14 - Should we pick and choose our climate strategies based on how water-wise they are?
4 Aug 14 - Shell Australia former chief Dr Roland Williams will front up to the people of Hawke's Bay tomorrow to talk about oil and gas drilling.
4 Aug 14 - New Zealand is boosting its funding of renewable energy projects in the Pacific.
1 Aug 14 - The nuclear industry remains remarkably optimistic about its future, despite evidence that it is a shrinking source of power as renewables increasingly compete to fill the energy gap.
1 Aug 14 - Australia's biggest coal mine, the Carmichael Coal and Rail Project this week received the go-ahead from the federal government.
1 Aug 14 - New Zealand-based international engineering company Aurecon is involved in renewable energy projects around this world. But it is pessimistic about the outlook for renewables in New Zealand.
25 Jul 14 - By KIERAN COOKE.- It's not the sort of league table that anyone is proud of leading, but a new report on the European Union's power sector lists the EU's 30 most polluting energy plants – all powered...
25 Jul 14 - In proposing a 30 per cent rather than a 40 per cent energy demand reduction target, the European Commission is increasing the risks that European Union member states face from fossil-fuel dependence...
18 Jul 14 - Have reports of coal's demise been greatly exaggerated? It depends which part of the world you look at.
18 Jul 14 - Nuclear power is seen as one of the possible solutions to climate change, but the recent closure of five US power stations is forcing the industry to face up at last to the damaging legacy of how to...
11 Jul 14 - The eastern Caribbean island of Montserrat has suffered more than its fair share of natural disasters.
11 Jul 14 - Sydney is to head an international network of global cities looking at energy efficiency.
---