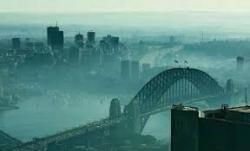 6 Dec 13 - The Australian Government's proposed $2.55 billion Emissions Reduction Fund could be exposed to serious budget risk, according to carbon analytics firm RepuTex.

6 Dec 13 - China is facing significant environmental and social challenges that must be addressed if it is to achieve its sustainable development goals, the United Nations says.
6 Dec 13 - * UN's 2C target will fail to avoid a climate disaster, scientists warn * Chinese province's emissions trading move leaves Australia behind * Public-private partners at UN pledge to seek sustainable energy funding * EU gradually turning green in food security debate * New study on climate change raises stakes for US. military * Time to sign up for the climate change war

29 Nov 13 - The Australian Coalition Government has announced its 2014 parliamentary calendar, with a rare mid-winter sitting for the new Senate as it seeks to fast track its repeal of the Carbon Pricing Mechanism.

29 Nov 13 - Almost 200 countries have signed a deal on climate change in Warsaw, marking the start of a journey toward a binding international agreement at the 2015 UN climate talks in Paris.

29 Nov 13 - The economic loss suffered by the Pacific region could range from 2.9 per cent to as high as 12.7 per cent of annual GDP by 2100, according to a new study from the Asian Development Bank.
29 Nov 13 - * Top polluter China expands emissions trading * Markets have 'deep roots' in UN climate process * Coalition carbon policy not popular * Business beats the politicians in tackling climate change * Sabah to be first Malaysian state to deal in carbon trading
---
22 Nov 13 - The UN COP19 climate conference is approaching the critical stage and could be scuttled over who pays for damage from events like Typhoon Haiyan, says Green MP Dr Kennedy Graham.
22 Nov 13 - The first California forest carbon credits issued under the cap-and-trade offset protocols have been issued by the Air Resources Board.
22 Nov 13 - Higher gas prices, and the impending repeal of the Australian carbon price mechanism are set to resume the emphasis on coal-fired generation in the Australian National Electricity Market (NEM).
22 Nov 13 - The coal industry must radically transform and diversify to avoid the worst impacts of climate change, a senior United Nations official said in Warsaw, stressing that companies must assess the risks...
22 Nov 13 - * China to launch Beijing, Shanghai carbon markets * Why banks in London are exiting the carbon trade * Just 90 companies caused two-thirds of man-made global warming emissions * Tony Abbott...
22 Nov 13 - The Carbon Reduction Fund in Australia, backloading in Europe, markets linking in North America and the first carbon auction in China ... Westpac's carbon desk reviews the international carbon...
22 Nov 13 - The European Union says it is seeking a balanced package of decisions out of Warsaw to advance international climate action.
15 Nov 13 - This year is on course to be among the top 10 warmest since modern records began in 1850, according to the World Meteorological Organization.
15 Nov 13 - Canada has officially applauded the decision by Australian Prime Minister Tony Abbott to repeal the country's carbon tax.
15 Nov 13 - * Tony Abbott stifling Australia's climate change ambitions * Indonesia to launch voluntary carbon market * Formula E championship to generate €142 million EV sales by 2040 * Climate change and...
15 Nov 13 - United Nations Convention to Combat Desertification executive secretary MONIQUE BARBUT warns of imminent social chaos if we continue to ignore the impacts of climate change:
8 Nov 13 - * China may start more carbon trading markets * China says funding key in climate change talks * House of Lords votes to bring old coal power stations under new regulations * UK government's...
---