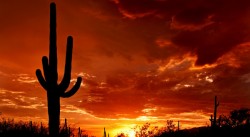 15 Apr 21 - Rainforests are prized for storing carbon, but Mexico's cactuses are also vital to climate cooling, and provide leather too.

13 Apr 21 - The US is negotiating a multi-billion dollar climate deal with Brazil that observers fear could help the reelection of president Jair Bolsonaro and reward illegal forest clearance in the Amazon.

26 Mar 21 - Brazil's lawmakers have cleared the way for the creation of a national system to pay farmers, local communities and others to protect natural habitats that provide key environmental services such as water and carbon storage.

26 Mar 21 - Brazilian company JBS, the world's biggest meat processor, has announced record profits a day after it pledged to reach net-zero greenhouse gas emissions by 2040 – the first global meat and poultry company to do so.

10 Dec 20 - Brazil has announced it will aim for carbon neutrality by 2060, sparking anger among campaigners who say the pledge is meaningless and a deliberate distraction from president Jair Bolsonaro's destruction of the Amazon rainforest.

15 Oct 20 - Brazil's spy agency has been accused of trying to intimidate its own government's negotiators and Brazilian environmentalists at the COP25 climate talks in Madrid last year.

29 Jul 20 - Ecuador has sounded the alarm after its navy discovered a huge fishing fleet of mostly Chinese-flagged vessels 200 miles from the Galápagos Islands.
---
23 Jul 20 - Shoppers should have a bone to pick with Brazil. A new map shows just how much of the country's beef and animal feed exports are tainted by the illegal destruction of rainforest and savannah.
21 May 20 - British supermarkets have warned Brazil they might have to boycott its products if lawmakers there pass a contentious bill that could enable faster destruction of the Amazon rainforest.
13 May 20 - Brazil has deployed thousands of soldiers to protect the Amazon rainforest as the government mounts a response to surging deforestation ahead of the high season for forest fires.
14 Apr 20 - Chile has committed to peaking its greenhouse gas emissions by 2025, in an updated national plan presented virtually to the UN.
17 Mar 20 - Five large financial firms from the US and UK are bankrolling an oil boom in the western Amazon, says a new report.
3 Feb 20 - President Jair Bolsonaro has caused widespread dismay by appointing an ex-military colleague to oversee protection of the Amazon.
2 Dec 19 - Black carbon from Amazon rainforest fires is settling on Andes glaciers and making them melt faster, according to new research.
2 Dec 19 - Brazil president Jair Bolsonaro has accused actor Leonardo DiCaprio of bankrolling the deliberate incineration of the Amazon rainforest.
20 Nov 19 - Deforestation in Brazil's Amazon rainforest this year rose to its highest in over a decade.
20 Nov 19 - The overthrow of Bolivian president Evo Morales shows how the politics of environmentalism and social justice intersect in a silvery-white metal.
4 Nov 19 - Argentina has changed its definition of waste in a move that could allow it to import millions of tonnes of plastic waste discarded in the US.
1 Nov 19 - The Catholic church in the Amazon has denounced attacks on the environment and the life of indigenous people — setting out on a collision course with Brazil's president Jair Bolsonaro.
---