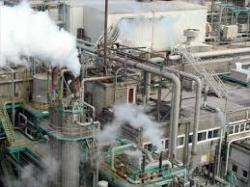 Friday - America is falling behind New Zealand and Iceland in developing geothermal energy, researchers say.
17 May 13 - Todd Energy has taken control of the company behind plans for a tidal energy plant on the Kaipara Harbour.

17 May 13 - Cannabis should be legalised for the sake of the environment, says the Aotearoa Legalise Cannabis Party.
3 May 13 - Exposing domestic electricity consumers to the spot market would lead to substantial cuts to greenhouse gas emissions, the Solar Energy Association says.
26 Apr 13 - The world's largest marine science professional body says New Zealand should stop seismic testing in the habitat of the critically endangered Maui's dolphin.
19 Apr 13 - Wind power surged to a new record in 2012, with the United States emerging as the dominant player.
19 Apr 13 - Meridian Energy's $200 million Hurunui wind farm is to go ahead.
---
5 Apr 13 - Auckland Museum aims to cut carbon emissions by 31 per cent in two years - a move expected to save it hundreds of thousands of dollars a year.
28 Mar 13 - The Mighty River Power share float will attract at least 228,000 personal investors – but at this stage Genesis and Meridian might struggle to get more than half that.
28 Mar 13 - Two New Zealand companies are taking fresh water to the Pacific.
28 Mar 13 - The North Island drought will cut King Country Energy's income by about $2 million, as the company is forced to buy electricity on the spot market.
28 Mar 13 - Initiatives aimed at cutting carbon emissions and establishing long-term energy security will see renewable energy claim a 36 per cent share of global cumulative installed capacity by the end of the...
22 Mar 13 - New Zealand's greenhouse gas emissions from electricity generation last year were up more than 20 per cent on the previous year.
22 Mar 13 - New Zealand's Windflow Technology says it has just installed its first exported wind turbine on the windy island of Westray in the Orkney Islands off the far northern tip of Scotland.
22 Mar 13 - Most of New Zealand's Pacific neighbours should move closer to achieving 50 per cent of their electricity from renewable means as a result of the two-day Pacific Energy Summit to behosted in Auckland...
15 Feb 13 - One of New Zealand's biggest meat exporters is set to build its international brand through a range of energy management and efficiency measures.
8 Feb 13 - LanzaTech is no longer a New Zealand company.
8 Feb 13 - New Zealand should stop resting on its hydro-electricity-generation laurels and start making real steps towards a clean energy future, says the organiser of next week's Energy Conference in...
8 Feb 13 - By PATTRICK SMELLIE. South Island mining company OceanaGold Corp is refusing to pay for diesel it bought from Z Energy, which charged for the fuel based on a higher cost of the Emissions Trading...
---