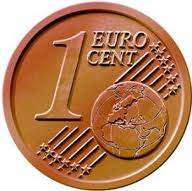 26 Apr 13 - Carbon prices have found a new international low – 1 cent a tonne.
19 Apr 13 - Today's the last chance to have your say in Carbon Match's survey on the outlook for the carbon market in New Zealand.

12 Apr 13 - After dipping into the $1.50 range earlier this year, the domestic carbon credits have held above the $2 mark for a month.
28 Mar 13 - Speculators are taking a punt on carbon.
22 Mar 13 - Carbon has started edging up, prompting traders to recommend buying NZUs.
15 Mar 13 - Traders have found some bright spots in an otherwise dull domestic carbon market this week.

1 Mar 13 - Carbon prices continued to languish this week, prompting questions about just how long the Government can let New Zealand operate without an effective price on carbon.
---
22 Feb 13 - New Zealand will not be allowed access to Kyoto-based carbon credits – including CERs – from 2015.
22 Feb 13 - The number of ERUs used by New Zealand emitters to meet their carbon obligations this year is expected to be double the number used last year.
15 Feb 13 - New Zealand's carbon market has almost collapsed.
15 Feb 13 - As the prices of UN carbon offsets fall to new lows, the New Zealand ETS is increasingly struggling for relevance, writes Carbon Match founder Lizzie Chambers.
15 Feb 13 - The Environmental Protection Authority is updating the emissions trading platform.
8 Feb 13 - Domestic interest in carbon has been sluggish this week, with brokers reporting few trades.
1 Feb 13 - Interest in the New Zealand carbon market is picking up – even if prices aren't.
25 Jan 13 - A company ideologically opposed to the Emissions Trading Scheme is thought to have paid $1.4 million more than it needed to to meet its carbon obligations last year.
18 Jan 13 - Domestic carbon credits are no longer the unit of choice in the New Zealand carbon market.
18 Jan 13 - Few domestic carbon units have been traded since before Christmas.
18 Jan 13 - The Government is banning indutrial gas CERs rom New Zealand's Emissions Trading Scheme because of concerns over their environmental integrity.
14 Dec 12 - New Zealand will not be allowed access to international carbon credits generated under the second commitment period of the Kyoto Protocol.
---